Smart TVs are one of the most popular sources of entertainment and nothing can be more annoying if it stops working. And we don't want your entertainment to stop in the middle of an engaging movie.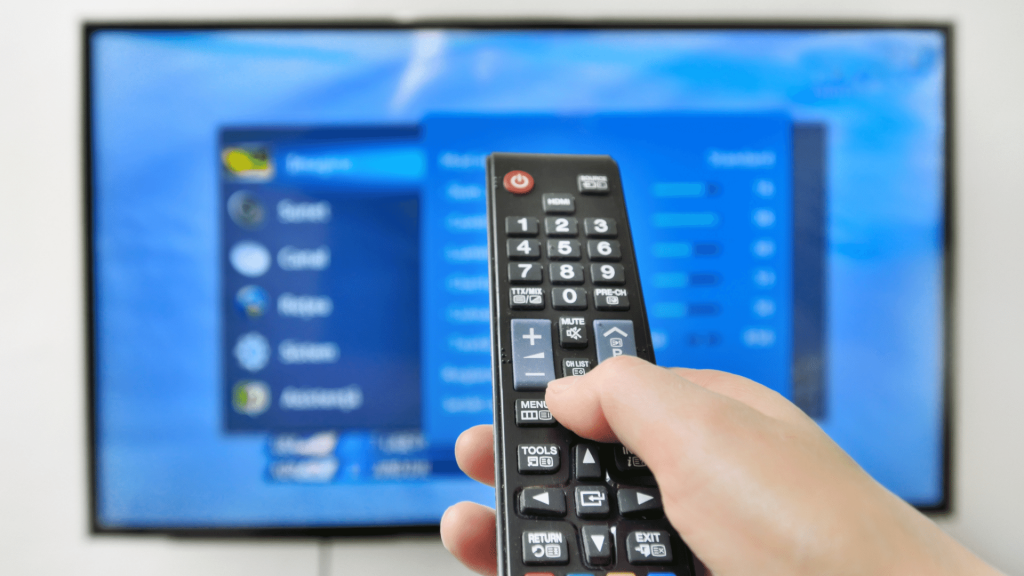 So, if you are one of those whose Hisense tv won't turn on, you are at the right place. We have created a checklist for you that you can follow to fix your Hisense tv won't turn on issue.
How To Fix Hisense TV Won't Turn ON Issue?
Just follow the steps given below to troubleshoot your Hisense smart tv won't turn on the issue:-
1. Make Sure The Power Cable Is Working
If your Hisense TV is not turning on, the first thing you should check is the power cable. Make sure that the power cable is securely connected to both the TV and the wall socket.
You must also verify that the wall outlet button is "ON" and not switched off.
If the cable is properly connected and the outlet is on, and the TV still won't turn on, there may be other underlying issues to consider.
Must Read: How To Add & Update Apps On Hisense Smart TV
2. Check TV's Power Button ON/OFF
Check if the button beneath your Hisense TV is ON/OFF. If your TV is turned on, then your TV's standby light will be ON.
Note: If you find your TV's standby light is not glowing. You need to contact your Hisense Customer Care to repair your Hisense Smart TV that doesn't turn on.
If your Hisense TV's standby LED lights up properly, then you can continue with the steps further to resolve the issue.
3. Drained Remote Battery
It's a common problem when your TV's red standby light is ON and yet the TV won't turn on with the remote. Your remote's batteries can go weak if they haven't been used in a while.
Change your remote batteries and try again after changing the batteries. Great if the TV turns ON! Do not worry if not.
4. Reset Your Hisense TV
In order to reset a Hisense TV that won't turn on, first check that the power cord is properly connected to the wall socket.
Unplug your Hisense TV from the wall socket, wait for at least 60 seconds, and then plug it back in.
Also See: How To Turn On Bluetooth On Hisense Smart TV
5. Check The Input Source
Most Hisense TVs enter standby mode when there's no input source. Switching the TV on and off and checking input ports can help determine the problem.
Try changing the cable type (VGA, HDMI, or RCA) and use other devices with the same cable. This might resolve your Hisense TV won't turn on issue.
If you can hear the TV sound but there is no image, there may be an issue with the device or the cables that link are connected to it.
6. Unplug All Network Devices
Unplug all the TV power cables and network devices that are connected to your TV and wait for at least 10 minutes before you plug them in again.
Plug your power cord into a wall socket and hold the power on button of your TV for 1 minute and see if it turns on.
7. Soft Reboot Hisense TV
If all the above fixes don't work there is another way to resolve Hisense TV won't turn ON issues.
Take your smart tv remote, press and hold the Channel Down & Volume UP button, and try to power on your Hisense TV. It will soft reboot your TV and the problem might get fixed.
Must See: How To Connect & Mirror iPhone To Hisense Smart TV
Hisense TV Common Hardware Problems
If the first several fixes don't work, there could be a hardware issue. Some typical hardware issues and potential fixes include:
Flashing Red Power Light: If you see a red light flashing after pressing the power button, this Indicates a faulty power board on your TV, which requires repair or replacement.
Steady Red Power Light: If you see a steady red power light after pressing the power button then there is a problem with your mainboard.
Unplugged TV While ON: Unplugging the TV while is turned on can sometimes blow up the main fuse and needs replacement.
Flickering Screen & Slow Start-Up: If your TV is flickering and taking time to start up, it may need new capacitors on the circuit board to work properly.
In such cases, we recommend you claim the warranty or seek repair services from your nearest Hisense dealer.
Also See: How To Fix Hisense Roku TV Black Screen
Conclusion
If the above-mentioned ways don't work for you, we recommend contacting the Hisense Support team to fix it. And if it worked share this with your family and friends too so their entertainment journey won't stop. Check out our other posts for the latest tech content and How To Guides.