Nowadays most devices have the feature to connect to other devices using Bluetooth, it gives you relief from tangled wires, and is easy to connect. Similarly, Hisense Smart TV also lets you connect the subwoofer, external audio, and video devices using Bluetooth. But, some users find it difficult to connect their external devices to Hisense Smart TV using Bluetooth.
A lot of the Hisense TV users might be wondering does Hisense Smart TV has Bluetooth or do Hisense TVs have Bluetooth. The answer is "Yes" it has all the basic features that a smart TV should have.
However, Hisense Smart TVs have a Bluetooth option but it surely will depend on your Hisense TV. In case you don't know how to turn on Bluetooth on Hisense Smart TV. Don't worry today we are going to show you how to access Bluetooth on your Hisense Smart TV. You just have to follow the steps mentioned below to turn on the Bluetooth option.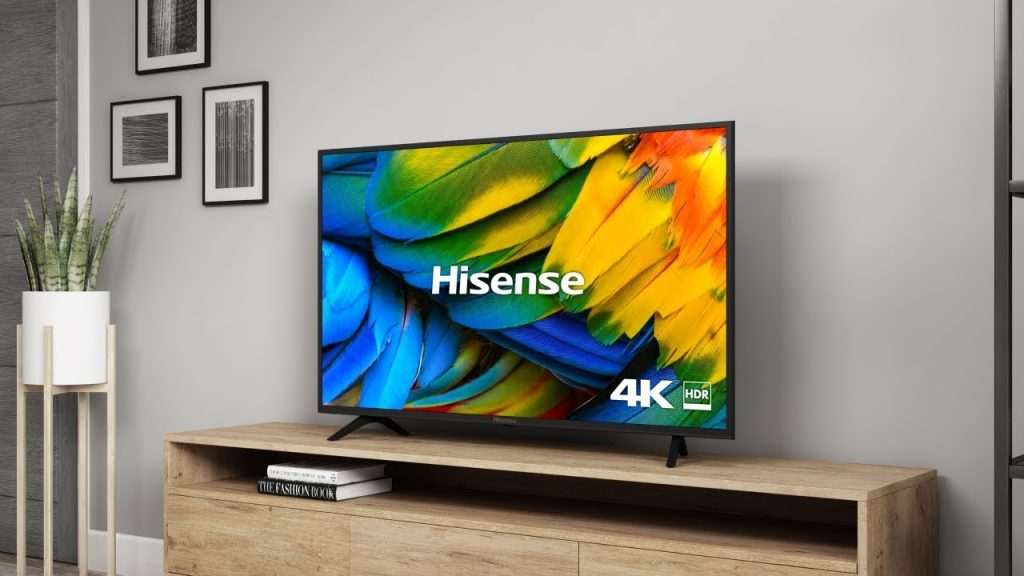 Also See: How To Add & Update Apps On Hisense Smart TV
How To Turn On Bluetooth On Hisense Smart TV
Do Hisense TV Have Bluetooth?
Yes, Bluetooth is available on the following Hisense Smart TV series: A6, A60, A6G, A61, A65, A71, A91, H55, H65, H8, H8G, H8G1, H9, L5, U6, U7, U8 and the U9 series. To enable Bluetooth on your Hisense Smart TV, go to Menu > Settings > Network > Bluetooth and choose your device. Make sure you put the device into the pairing mode that you're trying to connect.
Also Read: How To Reset Hisense Smart TV?
How To Turn On Bluetooth On Hisense Smart TV
Follow the steps below to turn on Hisense TV Bluetooth and connect with the subwoofer and other external audio devices:
First, Take your Hisense TV remote, and press the "Menu" button.
Select the "Settings" option and press the "OK" button.
Select the "Network" options and press the "OK" button.
Now, select the "Bluetooth" option and turn it on.
Congratulation, now you can turn on and off your Hisense Smart TV's Bluetooth whenever you want. Just select your device from the list and it will automatically start pairing and connecting to your device.
Must Read: How To Fix Hisense TV Won't Turn ON Issue
Note: Sometimes, the Bluetooth device might malfunction. You can also try to connect your devices via HDMI and digital optical ports.
Conclusion
I hope you understood all the steps mentioned above, and now you know how to turn on Bluetooth on Hisense Smart TV. If you still have any questions or want to give suggestions, let us know in the comments section below. Share this post with your friends and check out our other posts for the latest How-To-Guides and tech content.