As per a recent study, the Kik messaging app is used by 40% of teenagers in the United States. And since the company introduced a new group video-calling feature in December 2016, the user base has grown massively. Instead of tough the competition from WhatsApp Messenger, Facebook Messenger, and FaceTime, Kik messenger created its own place among them.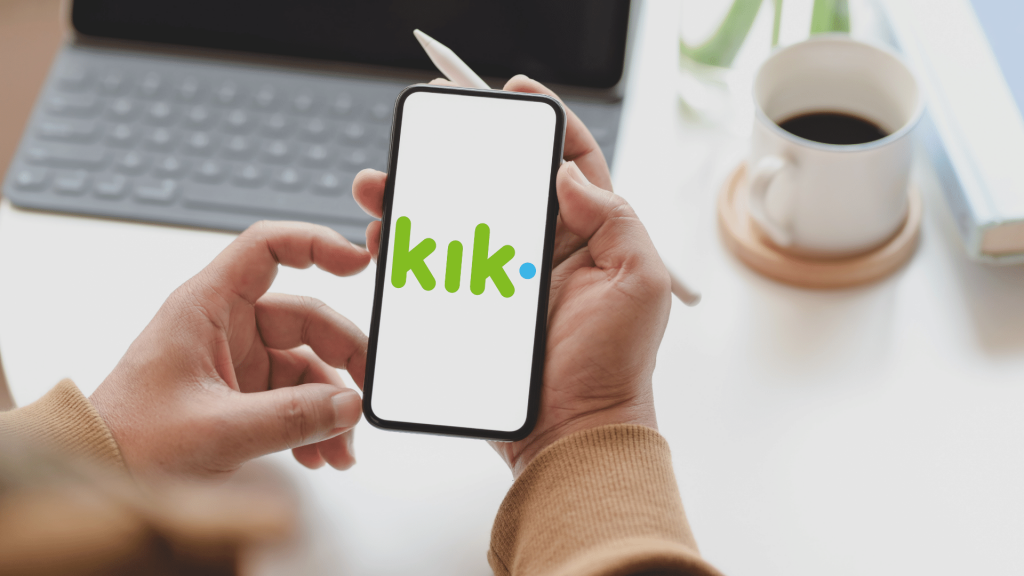 Are you also wondering how you can make and join calls on Kik? We have created a step-by-step guide you can follow to know how to make video calls with Kik. In case you are using Kik Messenger for the first time, just keep your app's data safe and protected from intruders.
How To Make Video Calls On Kik
#1. Open the Kik app and Log In to your account.
#2. Find a "Friend" and open their chat.
#3. Tap on the "Blue Camera" button in the top right.
#4. Now, wait for the "Receiving Person" to accept the call.
#5. Once it's accepted, you will see the receiver's picture in a "Little Bubble".
As we stated before, even if you are on a Kik video call, you will be able to send and receive messages and other content in the chat.
Note: If you don't see the little "Blue Camera" button on your chat screen, make sure you're running the latest version of the Kik app on your smartphone. You can check your smartphone App Store or Google Play Store. If a new version of Kik app is available, download and install it before following the instructions mentioned above.
What Is The Kik App?
Kik is a cross-platform mobile messaging app that works on both Android and iOS devices. The app is similar to Viber and WhatsApp, but it has several added features that set it apart. For example, an inbuilt browser encourages users to spend more time within the app.
Also See: How To Record FaceTime With Audio
How Kik Works
Kik allows you to chat with your friends one-on-one or in groups. A phone number is mandatory in order to create a WhatsApp account and to connect you with your friends. Kik, on the other hand, allows users to create a free account by entering an email address and a password.
It is really easy to find your friends and loved ones on Kik, just enter their username or scan their Kik code. You can also find your friends by entering their phone numbers.
Following that, you will be able to send and receive unlimited text messages, photos, GIFs, and videos to anyone, anywhere. To send and receive messages, you must use Wi-Fi connectivity or your data plan resources. However, the app is considerably fast than email and seems more like text messaging, with its huge selection of emoji, stickers, and GIFs.
Wrapping Up
Kik is a great app with some unique features that no other messenger provides, it takes users a little bit of time to get familiar with the interface. So, now you know how to make calls on Kik, call your family and friends anytime, anywhere. Also, share this post to help out others and for more helpful content like this check out our latest How-To-Guides.