Steam Deck won't turn on? There are many reasons why this could happen, but the good news is that it's fixable and this troubleshooting guide will help you figure out the solution to your problem quickly and easily.
Causes Of Steam Deck Won't Charge Or Turn On
There are several reasons why your Steam Deck is not turning on, I have listed some most common causes below:
Your Steam Deck battery is totally drained out.
The power cable may be worn out or the charging port isn't working.
You are using third-party charging accessories like a USB cable or charger.
Steam Deck's latest software update might have caused the issue.
Also See: How To Fix Nintendo Switch Won't Turn On
How To Fix Steam Deck Won't Power On Issue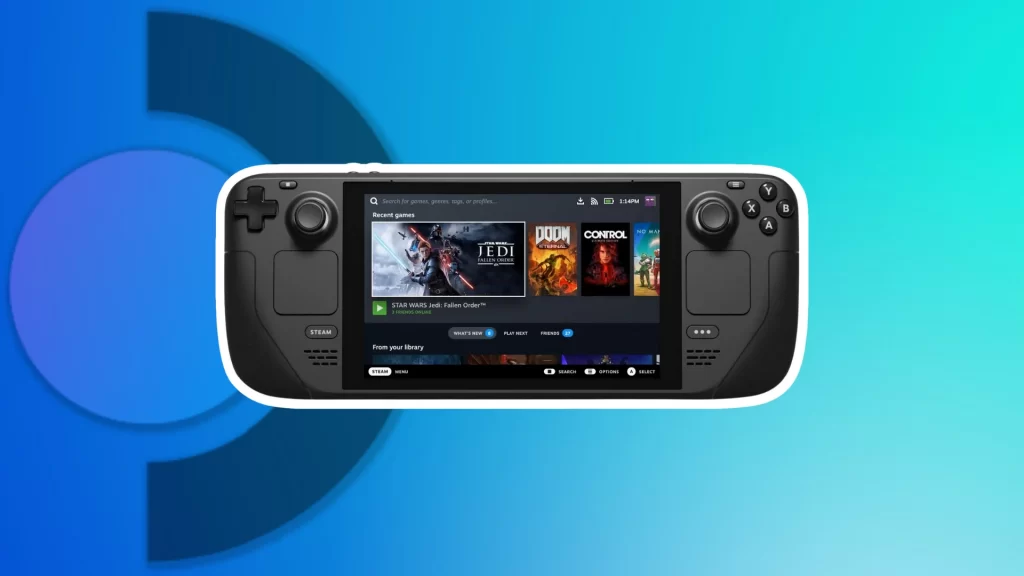 1) Reboot Steam Deck
If you can't turn your Steam Deck on, try rebooting it by holding the power button down for three seconds. Wait for around 2 minutes and it will automatically turn on itself. If that doesn't work, check all of your charging ports to make sure they are secure and nothing is loose or damaged.
2) Charge Your Steam Deck
Make sure that your Steam Deck is properly charged before attempting to turn it on. Ensure that your device is plugged in and charging, then wait until its battery has completely charged. Try plugging your charger into a different outlet just to be sure that it is charging properly.
3) Check For Loose Connection
Make sure that your Steam Deck is properly plugged in and powered on. Check for any loose connections and signs of melted plastic or other damage near the USB charging port. If you find either of these, please stop using your Steam Deck immediately and contact your customer service team for repairs.
Must See: How To Fix PS4 Controller Won't Turn On
4) Use Steam Deck Original Charger
It is always recommended to plug in your Steam Deck's original charger and make sure that you charge it for 12 hours. The battery life of your Steam Deck will remain intact for a long time if you use only original charging accessories. Make sure that you don't use third-party chargers because most of these chargers lead to slow or no charging.
5) Contact Steam Deck Support
If your Steam Deck still doesn't turn on, don't panic. Contact Steam Deck customer support and ask them if there are any common issues that could be causing it not to turn on. They may be able to help or at least walk you through a solution over email, saving you from having to pay for in-person support and repair services just yet.
Wrapping Up
That's a quick technical overview to figure out what is wrong with your Steam Deck. The most common issues, like power cord not plugged in, battery not charged or broken USB port can be quickly detected with a few simple tests we suggested above. If those don't resolve your problem then you have to replace the parts that are causing the issue i.e battery, charger, or Steam Deck.
FAQs
Does hard reset delete everything on Steam Deck?
The only things that will be kept after a complete reset are screenshots, game data, and your account information.
How do I know my dead Steam Deck is charging?
An LED near the Steam Deck charging port will immediately turn on, showing that your Steam Deck is charging.