Nowadays, a big number of people use dedicated gadgets to access streaming services and Roku is one such brand that provides streaming services along with their streaming devices. After all, everything is shifting to the Internet, and cable TV is progressively being phased out. Most consumers no longer understand why they should get a cable TV connection when they can watch movies and series in HD and at any time on the Internet.
Roku is a device that streams online media content to your TVs, such as shows, movies, and even music. The devices need minimum set up and connect to the Internet in the same way that your computer does. Roku streaming devices come with an intuitive operating system that lets users access online streaming content.
The Roku Channel is a streaming channel accessible on a wide range of devices. For movies and TV show lovers, Roku is a gold mine.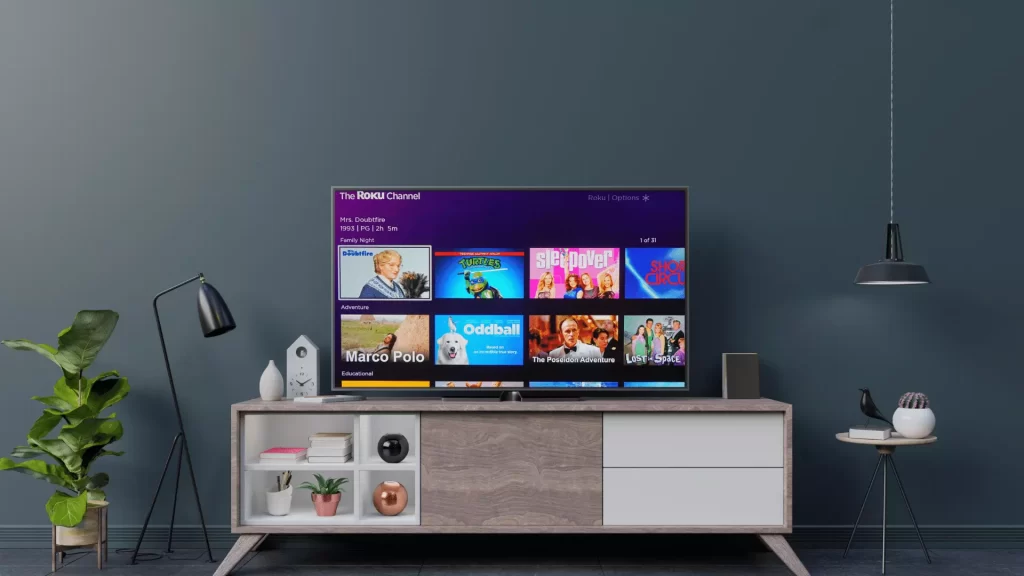 How To Install And Watch The Roku Channel On Samsung TV
Roku is compatible with Samsung TVs running Tizen versions 2.3, 2.4, 3.0, 4.0, 5.0, or 5.5. In order to install The Roku Channel on a Samsung TV, you should first connect your Samsun Smart TV to the internet and have access to the Samsung Smart Hub.
Now, you are ready to install The Roku Channel on your Samsung Smart TV. Follow the steps given below:
On your Samsung remote, press the Smart Hub or Home button.
Go to Apps at the bottom of the page.
The Roku Channel should appear once you search for "Roku."
Select the app and click the Download button.
Depending on the Samsung TV model, the steps may differ. On the Samsung website, you can find out more.
Also Read: How To Stream Plex On Samsung Smart TV
Wrapping Up
Samsung TV viewers will get immediate access to The Roku Channel's content once it has been downloaded. Users who sign up for a free Roku account can start watching a show on a Samsung TV and can also continue watching it on other devices, such as a Roku streaming device, smartphone, tablet, or computer. You just have to log in to your Roku account and you are good to go.
If you successfully follow all the steps mentioned above, you will be able to quickly stream your favorite movies and TV shows. Share this post with your friends and for more helpful How-to-Guides bookmark Gizdoc.
More On Samsung TVs: