In terms of watching your favorite movies and shows at home, selecting the best streaming device to use might be tough.
From Roku's entire line of streaming devices to Apple TV and Google's Chromecast, there's no scarcity of streaming sticks and boxes that plugs into your TV and offers hours of entertainment streaming available on the internet.
In fact, as a substitute for going out to purchase a brand-new set-top box for streaming, if you have purchased a TV within the past several years, you'll likely be capable of streaming all of your favorite shows and movies right from your TV's remote.
Netflix, Amazon Prime, and Hulu are all come pre-installed on most of the TVs in the 2010s. However, the entertainment choices don't stop there only.
In case you're seeking to expand your options for streaming video and also you're willing to put in some work for it, you'll be able to truly unlock some incredible opportunities for streaming video on your TV.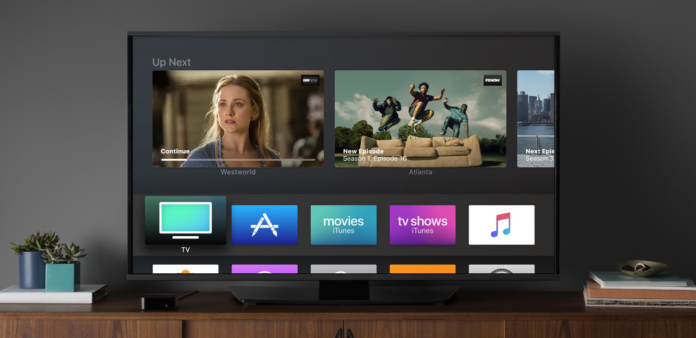 In case you're seeking to stream Plex on Samsung Smart TV, then you got lucky. Newer Samsung TVs can host the platform, making it straightforward to stream your favorite shows and movies over your private home network. Let's check out how to stream on Plex.
What is Plex?
Plex started its journey as a spin-off, it's a closed-source program that rivals Kodi in practically each and every way. Plex is designed to stream all your media over your private home network or to computers and laptops across the internet around the globe.
Both Kodi and Plex are wonderful methods to consume and stream media, and each has its own benefits. If you're trying to use Kodi to install add-ons and builds to stream content from all over the world, Plex won't do you much good.
However, in case you've built a vast collection of digital media in your library, you would possibly want to think about using Plex to stream to your litany of devices, including your Amazon Fire Stick.
Plex is an easy program that lets you stream your locally-hosted content to any Plex-enabled device. While you'll have to run and manage the server on your own, it's well worth using if you're prepared to put in the work (or if in case you have a friend build a server for you).
Also See: How To Install Showbox On Roku?
Installing The Plex On Samsung Smart TV
If your Samsung smart TV is from 2016 or newer and is running on Tizen, you got lucky because all Tizen-based TVs can run the Plex App, based on Plex's own official support website.
On older TVs, Samsung uses its own Smart Hub app for downloading and installing apps, and a few models do support Plex using this method. But, you'll have to check this page on Samsung's official website to make sure your Smart Hub-enabled TV supports Plex.
If in case you have a compatible TV, add the Plex app using the Samsung Smart Hub, and on newer models use the Samsung App Store.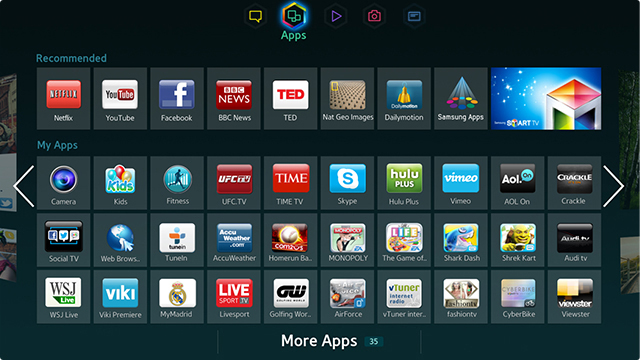 1.) Ensure that your TV has an internet connection.
2.) Now, open the Samsung App Store or Samsung Smart Hub, depending on your model, and sign in if necessary.
3.) Select recommended apps from the primary screen and search for Plex.
4.) Select the Install option within the Plex app screen and let the app install on the television.
5.) Choose the Plex app from your app list to open.
6.) Log in to the Plex app using the same credentials that you use on your Plex Media Server.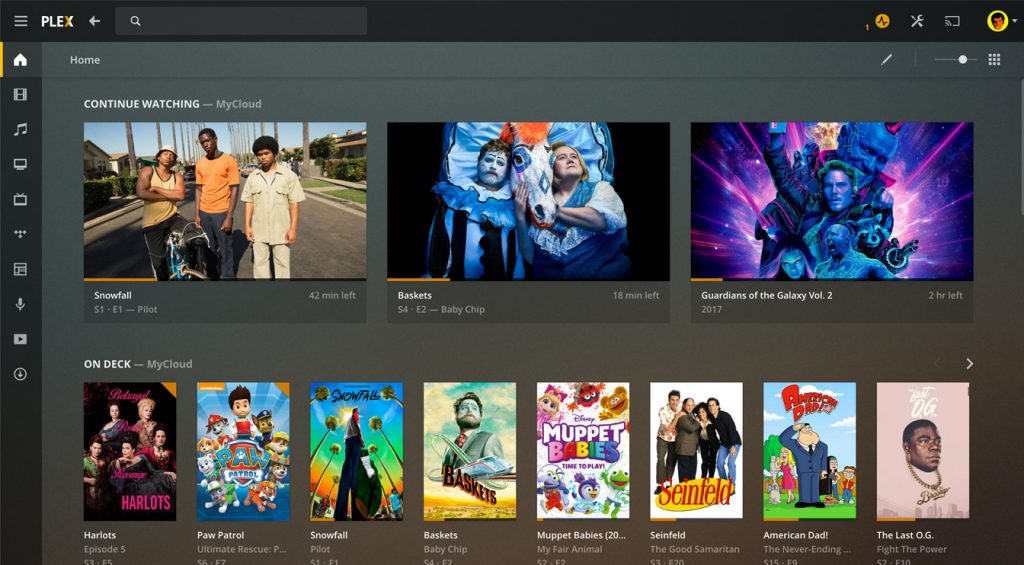 When you log into Plex, the app will start populating your media and libraries from the Plex Media Server if it is working. It is advisable to keep your Plex Media Server switched on and available to be able to use the Plex on Samsung smart TV. As soon as the app has been populated, you should be capable of streaming media between your server and TV without any issues.
Related: How To Turn Off Audio Description On Samsung TV
Troubleshooting Plex On Samsung Smart TV
I had a few issues with my setup that took me a few hours to figure out. First, the app would open and then instantly close. Second, the app would open but not connect with the Plex Media Server. Both of the issues I was able to determine with a little bit of help from the web.
Fix Plex App Opening And Closing Issue On A Samsung Smart TV
This problem took the longest to determine. I performed a firmware update on the TV to get the most recent version of the Samsung Smart Hub. I had an excellent internet connection to the network, Plex Media Server is on, and everything looked good.
The app is installed correctly and was not doing any problem and appearing within the apps list. But each time I opened it, the app opened to the flash screen and then closed again. I had to perform a factory reset on my TV to be able to get this to work.
First, Turn On the TV and use the remote.
Navigate to Settings >> Support >> Self Diagnosis and select Reset.
Confirm the reset.
It takes a couple of minutes to reset and reboot, but as soon as it's completed, the Plex app worked perfectly until I tried to connect it to the Plex Media Server anyway.
Also See: How To Fix Amazon Prime Video App Not Working On Samsung TV
Fix Plex App On Samsung Smart TV Do Not Connect To The Plex Media Server
Once the Plex app would open and stay that way, I needed to get up and run as quickly as possible. So not being able to connect the Plex app to the network was annoying.
I had the right IP, DNS settings, and router, the network was excellent, the Plex Media Server was online, the TV had an internet connection, and Netflix worked fantastic however Plex wouldn't connect.
Thanks to the internet, I discovered that a secure connection within Plex settings was interfering with the app. Turning it off enabled the app to work correctly.
First, Go to Settings >> Network Settings in Plex >> Turn off Secure Connection.
Now Enjoy The Stream!
Conclusion
I hope you understood all the steps mentioned above, and now you know how to install Plex on Samsung smart TV. If you still have any questions or want to give suggestions, let us know in the comments section below. Share this post with your friends and check out our other posts for the latest How-To-Guides and tech content.
FAQs
Can You Cast Plex To Samsung TV?
Yes, you can cast content from an Android device to your TV if your Samsung old model tv doesn't support Plex. Depending on whether your current model supports casting features, you will need a Chromecast to complete this task. After everything is set up, open the content you want to watch on your Samsung TV and tap on the Cast icon. The device will start casting immediately after you choose your Smart TV or Chromecast device from the list.
Why Does Plex Not Work On Samsung Smart TV?
If your Samsung Smart TV is having difficulty connecting to a Plex Media Server after September 30th, you need to check and update your TVs and Plex server configuration. On your TV go to Settings > Advanced > Allow Insecure Connections is set to Always on the TV app. On your Plex server, ensure that the Secure connections option is set to Preferred.
How Do I Activate Plex On My TV?
Visit https://plex.tv/link in your browser on a PC or smartphone, and make sure you're logged into the right Plex account. Submit the 4-character code after entering it. After you enter the code, your player app will update itself and connect to your Plex account after a short while.
More On Samsung TVs: