There are just a few choices available for streaming unique animation content. Crunchyroll is one of the platforms where you can watch popular anime series. After one hour of broadcasting, it provides you with the most recent anime from Japan.
Aside from that, it features a large library of anime shows. While Crunchyroll is available on a wide range of platforms, this article will tell you how to get Crunchyroll on Samsung Smart TV and seven other alternatives that you can use.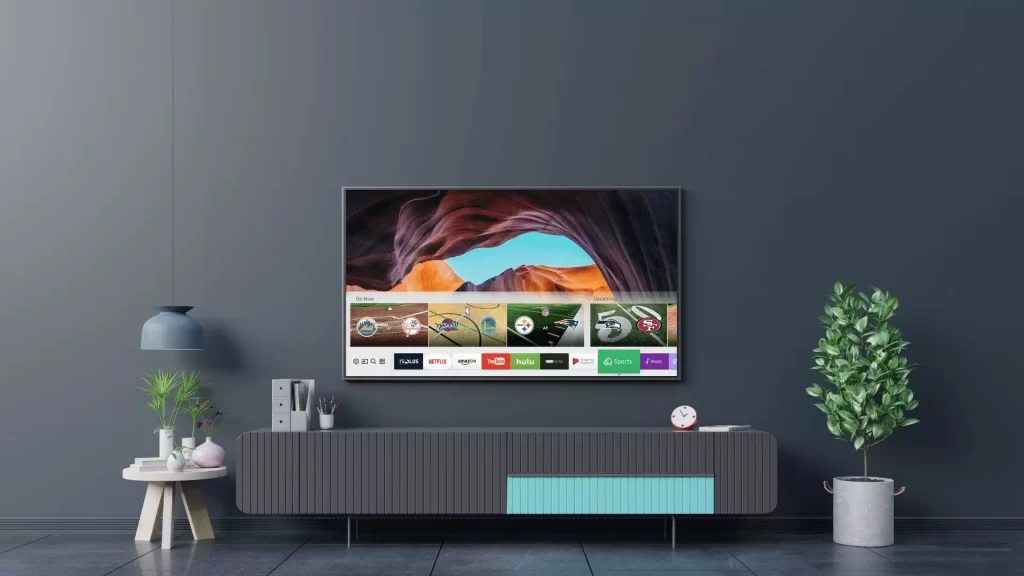 7 Ways To Get Crunchyroll On Your Samsung Smart TV
How To Get Crunchyroll On Samsung Smart TV
Crunchyroll is a cross-platform application. You can easily download it from the Samsung TV App Store. Follow the steps given below to download Crunchyroll on Samsung Smart TV.
1. Download Crunchyroll On Samsung Smart TV
Press the home button on the remote control.
Select APPS.
Select the Search icon.
Enter "Crunchyroll", then select Done.
Select the Crunchyroll app.
Select Install.
The app should just take a couple of minutes to download. You do not need to enter your login and password if you already have a premium Crunchyroll subscription through your phone. You may connect your Samsung smartphone to that account by logging into your phone and entering the code given.
2. Download ANd Use The Plex App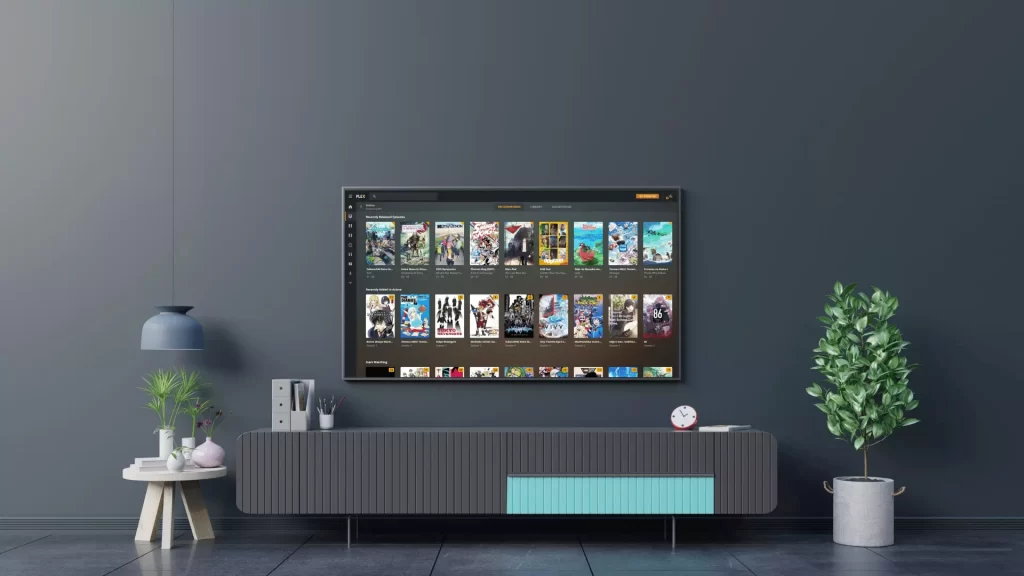 The PLEX app is an excellent alternative if you can't find the Crunchyroll app or simply want a different option. The app is available for download on your Samsung Smart TV. After that, you'll be able to add the Crunchyroll Channel.
This app is free, and you'll be able to watch anime shows on Crunchyroll with advertisements. You will have to pay a little amount for a premium subscription if you wish to enjoy the anime shows without ads.
Also See: How To Get A Crunchyroll Guest Pass For Free
3. Use Smartphone Screen Share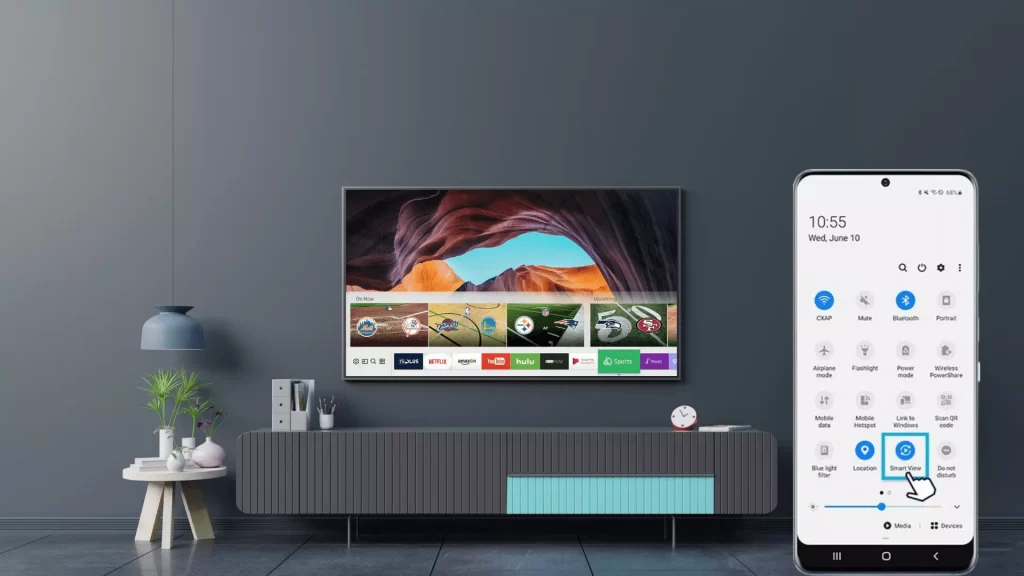 The second best way to watch Crunchyroll on Samsung Smart TV is screen share. Today, all smartphones come with a screen share feature. To share the screen with your Samsung Smart TV follow the steps given below:-
Open Settings on your phone.
Tap Display.
Select Cast Screen.
Enable the Cast Screen option.
The names of available devices will appear; Select your Device to start screen sharing.
4. Cast Through Crunchyroll App
The Crunchyroll app on your smartphone allows you to directly cast content on your Samsung Smart TV. Before you screencast, your smartphone to your TV, make sure that both devices are connected to the same wifi network. Now, follow the steps given below to cast Crunchyroll on Samsung Smart TV:-
Open the Crunchyroll App.
Tap Cast icon in the top-right corner.
You will see a list of devices to Connect. 
Choose your Device from the list.
Select Connect.
Now, after your device is connected successfully, you can easily stream your favorite anime shows on TV.
Must See: 9 Best Manga Reader Apps For Android And iOS
5. Streaming Devices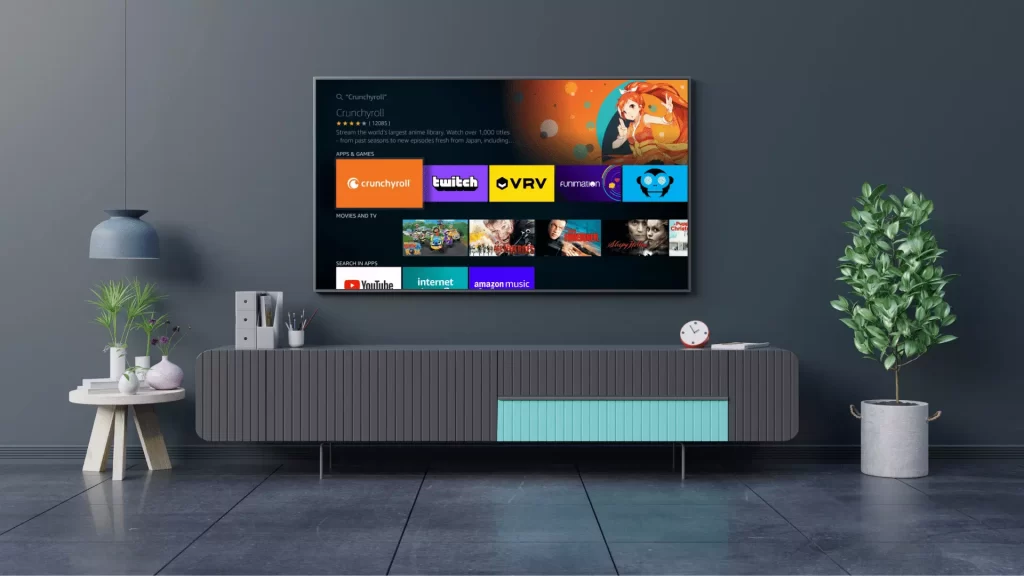 In case you don't have a Samsung Smart TV you can also use an Amazon Firestick or other similar services to stream Crunchyroll anime on your Samsung TV. All the streaming apps are available of firestick that you can download and start watching. It is as simple as plug-and-play. Here are some popular streaming devices that you can plug into your HDMI port:
Roku
Firestick
Chromecast
Apple TV
6. Gaming Console
If you own a gaming console such as Xbox or PlayStation, you can use them to watch Crunchyroll on your Samsung Smart TV. Most of the gaming consoles in recent times can connect to the internet and let you download apps for streaming. Crunchyroll is available on the following game consoles:
Playstation 3
Playstation 4
Playstation 5
Xbox 360
Playstation Vita
Wii U
7. Use Blu-Ray Or DVD Player
Most of the Blu-ray and DVD players available in the market today are now connected to Internet services. This is why streaming services like Crunchyroll can be downloaded. However, every device can't download apps, and some devices have a limited library of apps to download. If not, there are alternative streaming apps where Crunchyroll can be added as a channel. Here are some of the applications:
Wrapping Up
Crunchyroll offers several ways to view your favorite anime episodes and movies. You can select the one that best suits you and your home. You can watch your favorite content on any TV, not only the Samsung Smart TV using the methods mentioned above. Also, share this article with your friends, and for more helpful content check our other How-To-Guides.
More On Samsung TVs: