No one wants to spend hours on end playing a game only to have it freeze or stall at the loading screen. Not only does this waste your time, but it also makes you feel like your hard-earned money was wasted on something that doesn't work as advertised.
The good news is that there are actually quite a few things you can do to fix the game stuck on loading screen problems you may be experiencing. Here are 5 simple solutions to fix the Oculus Quest 2 game stuck on loading problem so you can start gaming again!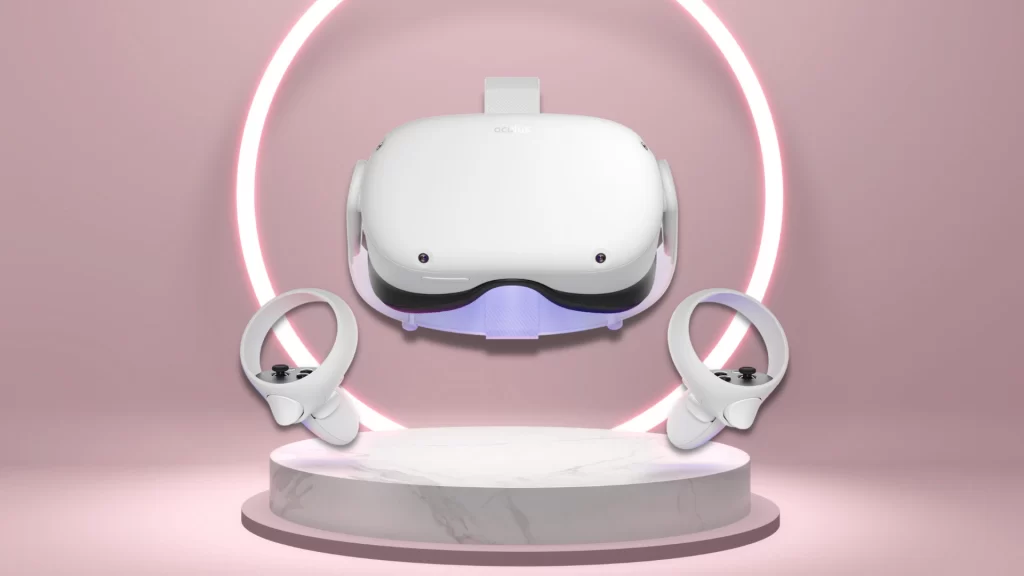 1) Update Firmware
In some cases, a glitch in your Oculus Quest 2's firmware can lead to game sticking issues. Unfortunately, there's no easy way to fix these glitches, so you'll have to go through a lengthy troubleshooting process before you reach a resolution. Here are the steps:
To get your universal menu up, press on your right Touch controller.
Hover your controller over the leftmost clock icon in the universal menu.
Choose Settings in the top right corner.
Go to System Preferences and then Software Update in the left-hand menu.
Click on Update and then wait for it to finish.
Also See: How To Fix Oculus Quest 2 Slow Charging Issue
2) Restart Headset
Before you go any further, try restarting your headset. Press and hold the power button available on the right side of your VR headset until you see the Power off. Now, select Restart, and your VR headset will turn off and then turn back on automatically.
This is a pretty easy step that can fix several issues with VR games, including games stuck on loading or game crashing. Give it a shot and see if that does anything for you. If not, move on to our next steps.
3) Use on Different PC
If your game is stuck on loading, you may be able to fix it by restarting your computer and trying again. If that doesn't work, you can try unplugging all of your VR gear and plugging it back in.
If none of these solutions work for you, take your Oculus Quest 2 to a friend's house and use their PC, and check if the issue still persists.
Must Read: How To Cast Oculus Quest 2 To Samsung TV
4) Delete and Reinstall Game
If your Oculus Quest 2 game is still stuck on loading, you can often fix it by uninstalling and reinstalling the game. It might be possible that the game you are trying to run is causing the issue. Try uninstalling and reinstalling the game or just try to run any other game.
If you have no idea what games to play on your new Oculus Quest here is the list of some best Oculus Quest 2 games and apps.
5) If Nothing Works, Restore Factory Settings.
Resetting your Oculus Quest 2 is a way to fix it if nothing else works. Here's how:
Open the Oculus app on your phone.
You will need to tap on the Devices button in the bottom menu.
Place the headphones connected to your mobile phone on your ears.
Tap Settings, then press Advanced Settings.
Press 'tap Factory Reset and then press Reset.
Must See: How To Cast Oculus Quest 2 To Apple TV
Wrapping Up
Hopefully, one of the solutions we mentioned above will resolve Game Stuck On Loading Issue For Oculus Quest 2. If you still find yourself stuck then we recommend you to contact Oculus support. They might be able to fix your issue in no time.