Are you a movie lover? Then you must have tried the Hulu online streaming platform once to watch movies. However, have you ever come across the annoying Hulu ads? Sure, that's the pain, and so we are here with some easy methods to block Hulu ads or skip Hulu ads.
Nowadays, Hulu is one of the most popular video streaming services that permits its users to watch and stream popular movies and TV shows online in Japan and the United States. Hulu initially targeted streaming, famous live TV shows, and unique content over documentaries and films.
Sadly, Hulu comes with advertisements on some of the basic plans, and the cool part is that you could really block these annoying ads and watch Hulu content without advertisements. There are numerous methods available to view Hulu without ads. Right here, we are going to share some methods with you to skip or block Hulu ads.
In contrast to different platforms such as Amazon Prime Video and Netflix, Hulu permits its users to watch popular TV shows very early. On Hulu, you'll only have to wait for just a week or generally even on the same day to watch your favorite TV shows after they aired.
You'll be able to watch your favorite TV series or movies on the go with ease. There are tons of award-winning shows, such as America with Sarah Silverman, I Love You, and The Handmaid's Tale, which is only available on Hulu exclusively.
Best Answer
If you use a desktop browser like Chrome, you can install an ad-blocking extension like Hulu Ad Skipper. This will detect and skip upcoming ads on Hulu, so you can watch your favorite shows without interruption.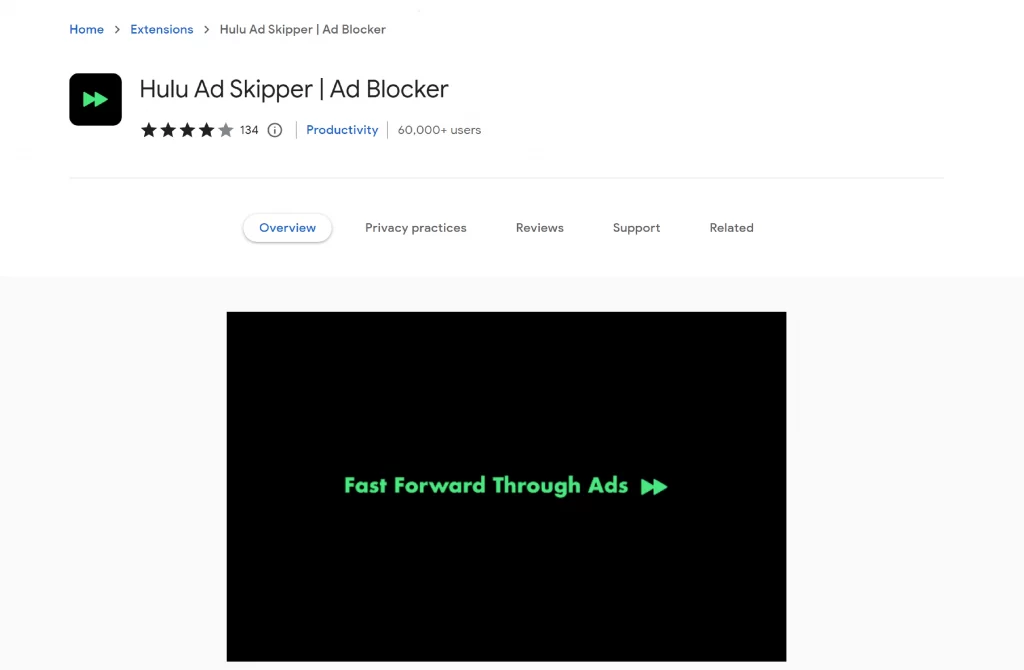 You can download the extension from here: Hulu Ad Skipper
Hulu Plans With Advertisements
First, let's check out the Hulu subscription plans that include ads:
$5.99 – Hulu On-Demand with Advertisements
$44.99 – Hulu On-Demand & Live TV with Advertisements
These are the two base plans with advertisements that Hulu provides, and most people would take these plans because it's budget-friendly.
In case you're using these plans, then you definitely have come to the right place, simply follow any of the methods below to block these annoying adverts without paying extra.
7 Ways To Skip Or Block Hulu Ads Guide
Before I share my ideas on methods to eliminate ads, you must all believe a proven fact that you cannot completely block these ads and stream the movies uninterrupted. These ads are the income system for Hulu, and they won't allow you to stream without paying something to them.
The methods and tips, I'm going to share are safe to try.
Also See: How To Block Ads On Funimation
1. Using Ad-blocker To Skip Advertisements On PC
That is the most common and effective technique to skip or block Hulu ads with ease. Not only on Hulu, through the use of ad-blockers, but you'll also be able to block ads on Youtube, Amazon Prime Video, and any other website that contains advertisements.
Best Ad-Blocker For Hulu?
There are tons of ad-blockers available on the market and the best method to install a free and highly effective ad-blocker on your PC is through the use of the Chrome browser. Yeah, Google Chrome has all kinds of ad-blocking extensions.
And coming to the perfect ad-blocker for the Chrome browser is uBlock Origin Adblocker and Adblock Plus, and personally, I've been using this ad-blocker for nearly two years and haven't encountered any problems in blocking ads on Hulu or other websites.
Is It Not Working?
For some bizarre technical reasons, the above ad blocker may not work for you, or this ad blocker is probably not accessible in your area. Don't worry. We have got a special guide on ad blocking. Just test it out.
Note: While Using Ad Blockers, Sometimes It Blocks The Entire Video Player And Doesn't Allow You To Watch Since Ads Are Embedded Within The Older Flash Player. For That, You Simply Need To Install The Latest Flash Player On Your Pc.
2. Open Hulu Video On Two Tabs
This trick is surprisingly still working, and that is the fast and best method to watch Hulu shows without ads.
Open Hulu and choose any program you wish to see.
Now open the same program on one other tab.
After that, within the 2nd tab, mute the volume and fast forward the program only a few seconds before the first commercial ad.
After that, go to the first tab that you just opened first and watch the program.
When the show streamed till the first commercial ad within the 1st tab, go to the second tab and un-mute the volume and proceed to watch the show there.
As you already watched the ad, the program will immediately play at that point. Using this method, you'll be able to skip (trick) the ads only.
Simply repeat this trick between two instances and watch the complete program without interruption.
This trick works all the time and lasts until now.
3. Using Enounce MySpeed To Fast Forward Hulu Advertisements:
Consider how impressive it would be if you could reduce the four-minute advertisements to nearly one minute or less. right? That's where this Enounce MySpeed tool turns out to be useful.
Through the use of Enounce MySpeed, you'll be capable of fast-forwarding these commercial ads on all platforms. First and foremost, you must do two things. Download the Enounce MySpeed Software program from this website and check it out free for seven days.
As soon as the trial period ends, simply uninstall the software program and reinstall it, it's that easy.
Also Read: How To Delete Hulu Profile On Android, iPhone, Roku
4. Reload Hulu Program Page
As you all know, the Hulu income stream system works based mostly on subscriptions and commercial ads. However, you also agree that watching zero to four minutes of advertisements between the programs is so annoying and ruins your program-watching experience entirely, as well as the enjoyment of watching the program. Try the trick, which is explained below, and I think you won't regret it.
Hulu gets all its income from the web page views and these commercial ads. So, whenever you begin streaming any program, they initially show you the short length of advertisements and progressively increase the timing of the ads to three to four minutes of advertisements.
Trick To Skip Lengthy Advertisements
Every time you come across any long-duration advertisements, simply refresh the entire tab by pressing the reload button above the web page. After the page has been successfully reloaded, you'll have to see only two quick ads, one is 2 seconds (the program you're watching), and the second commercial ad is 30 seconds.
After that, the program will resume at that point in reloading your web page. Using this method, you'll be able to simply skip long ads (which are of three to four minutes duration), and it replaces the lengthy ad with a shorter 30 seconds ad.
5. Use Web Filtering
You possibly can block the Hulu advertisements through the use of the web filtering option under Access control or Parental control in your router control management.
Connect with your wifi.
Just open any browser on your PC and type in 192.168.0.1 or whatever your default router IP address is and hit enter.
Now search for the option known as web filtering (it might vary, depending upon your router).
Simply add this "ads-e-darwin.hulustream.com" domain without quotes to your block record or web filtering option.
After that, hit apply and restart your router.
What will this do?
That domain is the one that's accountable for the advertisements on Hulu, so when you block that, all of the ads are likely to be blocked, and you'll be able to enjoy your watching experience without any ads.
Also See: How To Cancel Audible Subscription (Android, iOS)
6. Upgrading To Hulu Plus With No Ads
This is the best and official method to block ads because Hulu offers this plan to enjoy your streaming experience without seeing any ads. Additionally, you'll get a 1-month free trial before subscribing.
You'll be able to select one of the plans below to get rid of the ads entirely:
$11.99 – Hulu On-Demand without advertisements
$50.99 – Hulu Live TV & On-Demand without advertisements
7. Block Hulu Advertisements On Android
For those who like to watch Hulu on Android devices, then you definitely have also experienced the personalized ads that are shown between the program.
There are two methods available to block ads on android:
7.1 For non-rooted Android devices
There are numerous ad-blocking apps available on the Google Play store; however, none of them work flawlessly. The trick here is to use adblocking browsers to watch Hulu and never the Hulu App.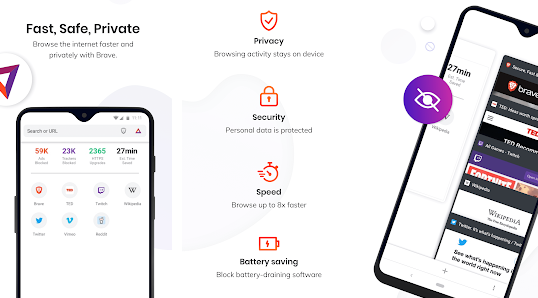 The only app that actually blocks all of the ads and the popup script is the Brave browser. And yeah, I'm also shocked seeing the awesome ad-blocking functionality of this browser.
Note: This browser is also out there in the market for PC.
7.2 For rooted Android devices
You possibly can use the AdWay app that will only work on rooted android devices because it requires some system permissions to filter the ads.
Conclusion
I hope through the use of one or more of the above-mentioned methods. You will be able to block or skip the Hulu ads. And these are the easiest ways to skip or block Hulu advertisements. When you actually want to help the software developers and technicians behind the Hulu app, simply pay $4 extra for Hulu Plus and stop advertisements officially. Also, share this with your friends and check out our other posts for the latest tech content.