The Nintendo Switch is a powerful piece of hardware and the most versatile gaming console available right now. That versatility makes it a favorite among gamers, but one thing that has been plaguing gamers is the Nintendo Switch not connecting to TV. In this article, we have discussed some ways that will help you in connecting Nintendo Switch to your TV.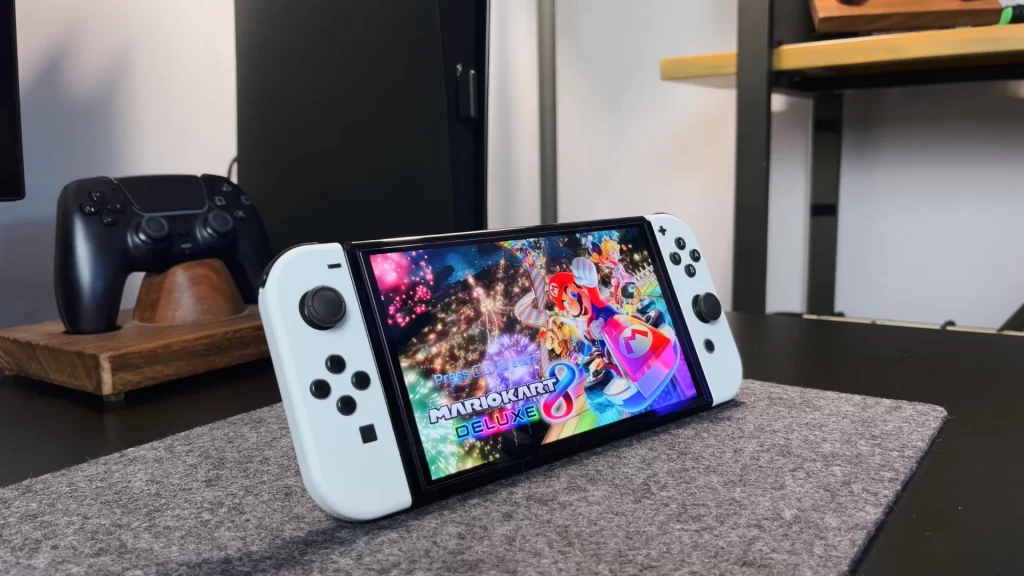 How To Fix Nintendo Switch Not Connecting To TV Issue
7 Ways To Fix Nintendo Switch Not Connecting To TV Issue
When you connect a Nintendo Switch to the TV, you may see an error; the screen goes black and nothing moves. If it happens to your game console, then try these tips to fix this problem.
#1. Check Input Source
When connecting a Nintendo Switch to a television, one of the most common mistakes is selecting the incorrect input source. Remove the HDMI cable from your TV and reconnect it. Now, using your TV remote, go to Settings and select the HDMI port to which the Nintendo Switch is connected.
#2. Change Resolution
Resolution is another reason your Nintendo Switch isn't connecting to your TV. If your TV does not support 1080p resolution, the Nintendo Switch will not work until you choose the appropriate resolution on the console. Go to Settings >> TV Resolution on your Nintendo Switch and set it to 720p. It will resolve the issue, allowing you to use your Nintendo Switch with your TV.
Also See: Fortnite Rule 34 And Codes Of Conduct Explained
#3. Refresh The Dock
Remove the dock power and HDMI cables from both the TV and the Nintendo Switch. To refresh the dock properly, wait at least 30 seconds after removing the power cable. Put all of the cables into their respective ports and make sure the TV output LED on the dock is turned on.
#4. Replace HDMI Cable
If your Nintendo Switch is still not connecting to the TV then it must be the failure of your HDMI cable. Try connecting any other device to your TV with the same HDMI cable, if it doesn't work you should replace it immediately. Buy a new HDMI cable or use the spare one to connect the Nintendo Switch to the TV.
#5. Check HDMI Ports
If changing the HDMI cable does not help, make sure the HDMI ports on your TV and Nintendo Switch Dock are both working. Connect your TV to other HDMI-capable devices in your house to see what happens. If your new HDMI cable doesn't work with other devices, your TV's HDMI ports are broken.
#6. Check Nintendo Switch Dock
In order to check whether your Nintendo Switch Dock is working or not, connect it to your TV. Make sure all the cables are connected properly, now check if the HDMI output LED is turned on. If the HDMI output LED is not turning on then there is an issue with your Nintendo Switch Dock. If it's still in warranty then you might be eligible for a replacement.
#7. Contact Support
If none of the suggestions in this article have helped you connect your Nintendo Switch to a TV, your device may be broken. We strongly recommend contacting Nintendo Support for a repair or replacement.
Must Read: How To Download Game Pigeon On Android
Why Nintendo Switch Lite Won't Connect To A TV
The Nintendo Switch Lite is a standalone handheld device that lacks the internal hardware required to connect to TVs. Even using the Nintendo Switch dock won't help in connecting Nintendo Switch Lite to a TV.
Wrapping Up
All in all, I hope this article has helped you fix your Nintendo Switch. If you have any questions or thoughts regarding the Nintendo Switch Not Connecting To TV Issue, you can DM me on Twitter at Amanpanchal0. I will be glad to assist you further with your problem.