TikTok is essentially the most trending video-sharing app in the present generation. That's the reason people share comic or informative TikTok videos over WhatsApp or other social sharing platforms. Although, many of the time, TikTok, applies a watermark each time a clip is shared. If you wish to share or repost the video, you will notice the same watermark in every single video shared using TikTok. However, there is a method, although you can Download TikTok Videos without watermark.
Imagine you just saw a funny TikTok video, and you want to share it. Or you made a worth sharing video on TikTok, and now you want to share it on Instagram or any other social media platform. In case you do, you're going to get a small watermark on the video that you didn't want, but TikTok automatically inserts it to your videos. However, thankfully, there are some websites and apps available which enable you to Download TikTok Videos without watermark.
Download TikTok Videos Without Watermark For Free
How To Download TikTok Videos From The App Itself
In TikTok App, you can download videos in just two steps. Most of the TikTok users share videos publicly. Because of this, some user-made changes in their privacy setting and disable the video download option.
Step 1: Go to the video which you need to Download.
Step 2: Tap on the Share Button at the Right Side of the Display screen and then Tap on Save Video from Option.
Download TikTok Videos Without Watermark
Saving TikTok videos is a pleasure; however, quite tricky because it comes with a watermark. There are enough websites and apps available to remove the watermark that allows you to Download TikTok Videos without a watermark.
1. SSSTikTok
SSSTikTok is likely one of the most accessible and most used services to Download TikTok Videos. The downloading process is as simple as clicking a button. For this function, you have to copy the link of the TikTok video, which you need to save. Recently, The website changes its URL extention from "ssstiktok.com" to ".io". So, it will automatically redirect you to the new URL.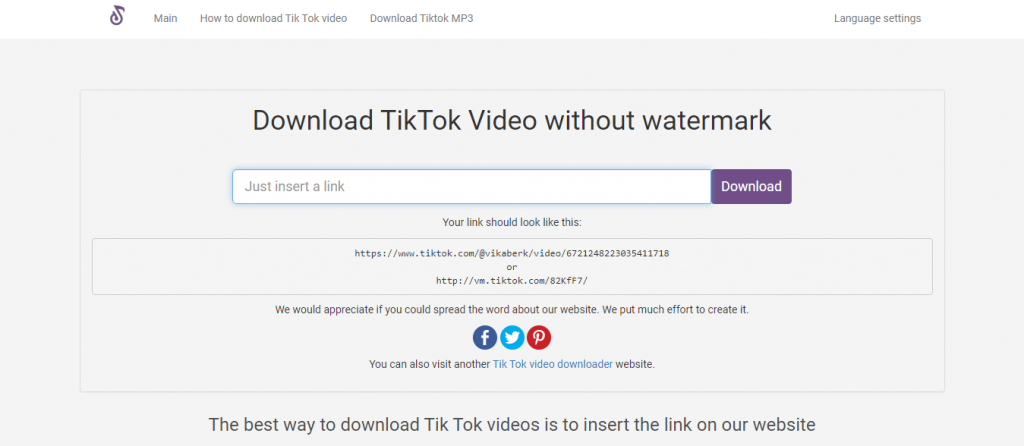 Then paste in there and click on the download button. Additionally, you will get high-quality footage of that TikTok clip with no watermark. The significant point about this website is that it really works on each PC and smartphone. So, you do not have to download any third-party application for this.
Step By Step Process
Step 1: Open TikTok App and Find the video you want to download.
Step 2: Tap on Share Button and then Copy the video Link.
Step 3: Go to this website ssstiktok.com, using your Web Browser.
Step 4: Paste the TikTok Video link on the Website ssstiktok.com, and Click on Download.
Step 5: The video will start playing. Now, you'll be able to download the video by clicking on Download Arrow appearing on Video Player.
Also See : How To Edit A TikTok Video After Posting (Text, Caption)
2. iTube Video Downloader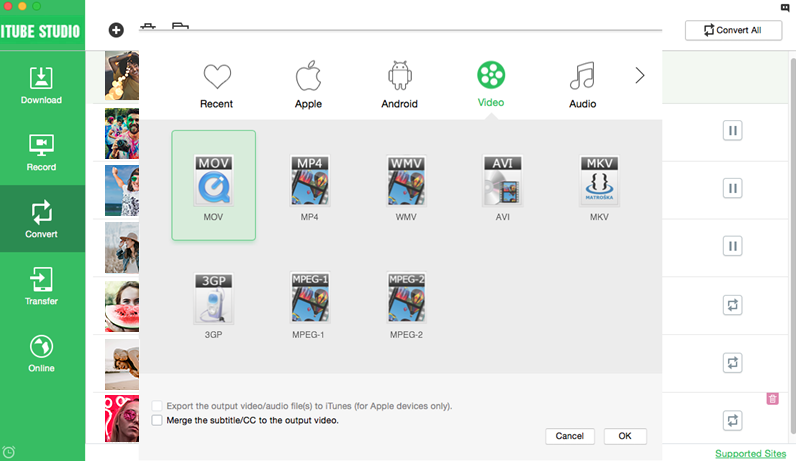 iTube Video Downloader is a remarkable software for PC users to download videos from multiple websites. You can download videos from YouTube, TikTok, Vimeo, and other major well-known websites. It's available for both macOS and Windows users and is right for people who want to Download TikTok Videos in bulk. The software is crazy quick and also has an automatic function where you'll be able to download multiple videos at once.
3. TikTok Videos Downloader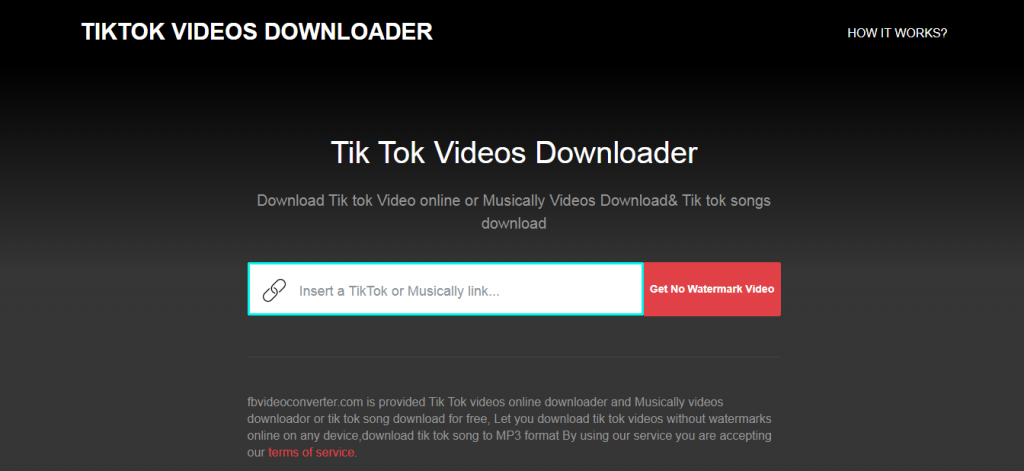 It's one other web-based video downloader that is made especially for TikTok. It's easy to use and works on both smartphones and PC. Again their services are straightforward to use, and you don't have to download any other app. All you have to do is copy the link of the TikTok video, which you need to download and paste it on this website. Then click on the download button, and then you'll be able to download it in high resolution.
4. Siri Shortcuts
You heard that right, and you'll be able to download TikTok videos using Siri on the latest Apple iPhone. It could help if you configure the Siri shortcuts to download TikTok videos right on your iPhone. The process of setting up Siri Shortcut is easy and straightforward, follow the steps given below:
Step 1: Download the Siri shortcut TikTok Downloader (Open in Safari Browser)
Step 2: Launch the TikTok app and find the video that you need to download.
Step 3: Tap on the Share Button >> More >> Shortcuts. Select Copy Link and then go to the Shortcuts app.
Step 4: Choose the TikTok Downloader shortcut.
Step 5: Now, wait for the download, and then you can save the video in your phone gallery.
Conclusion
So, these are a few of the best methods by which you'll be able to download TikTok videos without watermark. I hope you have understood all the given steps correctly. Which method is your favourite? Tell us in the comments section below. Share this with your friends, and check out our other posts for latest tech content.
Frequently Asked Questions
⭐ Where are TikTok videos saved after being downloaded?
If you download TikTok video files, they're generally saved into whatever folder you've set as your default. Your browser usually sets this folder for you. In browser settings, you'll be able to change and select the destination folder manually for your downloaded TikTok videos.
⭐ Does the website store or keep a copy of downloaded videos?
No, the websites don't store videos, neither do these websites keep copies of TikTok downloaded videos. All videos are hosted on TikTok's servers. Additionally, The websites don't keep track of the download histories of our users.
⭐ Do I need to install extensions?
No. We try to keep things straightforward for our readers. All you have to do is your copy of the TikTok video download links, and place it in the link box.
⭐ Do I have to pay to download TikTok videos?
No, you do not have to pay for something because all the websites or apps are free for all.