The other day when I was using Discord I saw a cool GIF appear in the bottom right-hand corner of my screen.
It was weird because the GIF wasn't something that I had added to my profile, so how do your set Discord GIF PFP?
After some digging around, I realized that you can actually set your own GIF as your profile picture on Discord!
You can use this feature to make your profile stand out and be unique, or even just as a fun way to add some flair to conversations.
In today's guide, I will tell you how you can change your avatar to Discord's GIF profile picture.
How To Set GIF Or Animated Profile Picture On Discord?
You'll need Discord Nitro to both get and send GIF PFP in Discord. You can use Discord Nitro to create a PFP, add more emojis, banners, bigger file uploads, and more for a single low monthly fee.
If you don't have Discord Nitro there is no need to worry, check out our article on how to get Discord Nitro for free.
It is important to understand the requirements for a Discord profile picture before uploading a Discord GIF PFP.
Your Anime Discord PFP GIF should have a file size of 8MB or lesser, while the recommended file size is 128×128 pixels.
Step 1: Open up your Discord.
Step 2: Click on the Gear icon in the bottom right next to the Headphone icon.
Step 3: Go to My Account and click the Edit User Profile button.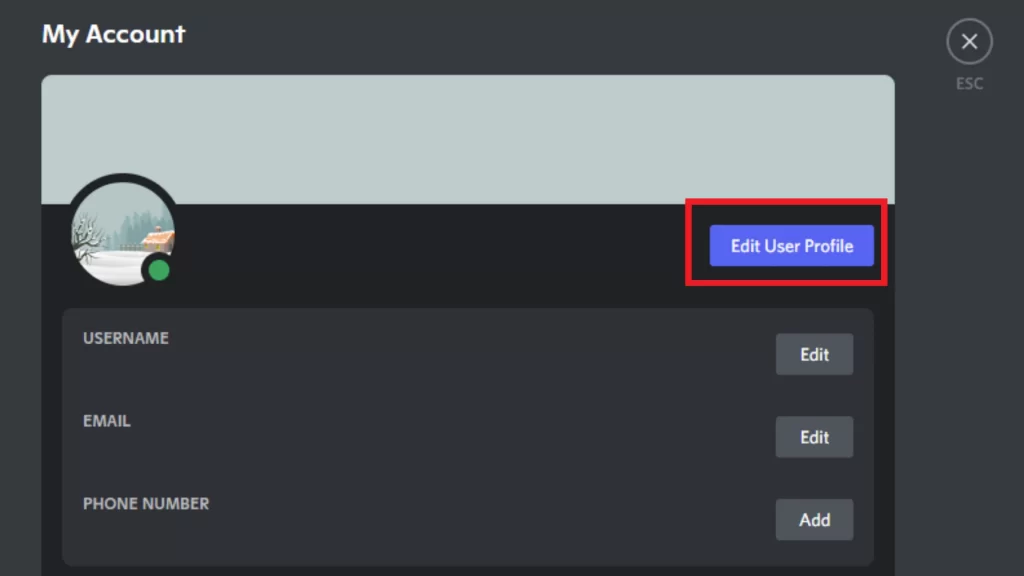 Step 4: Click on the Change Avatar button.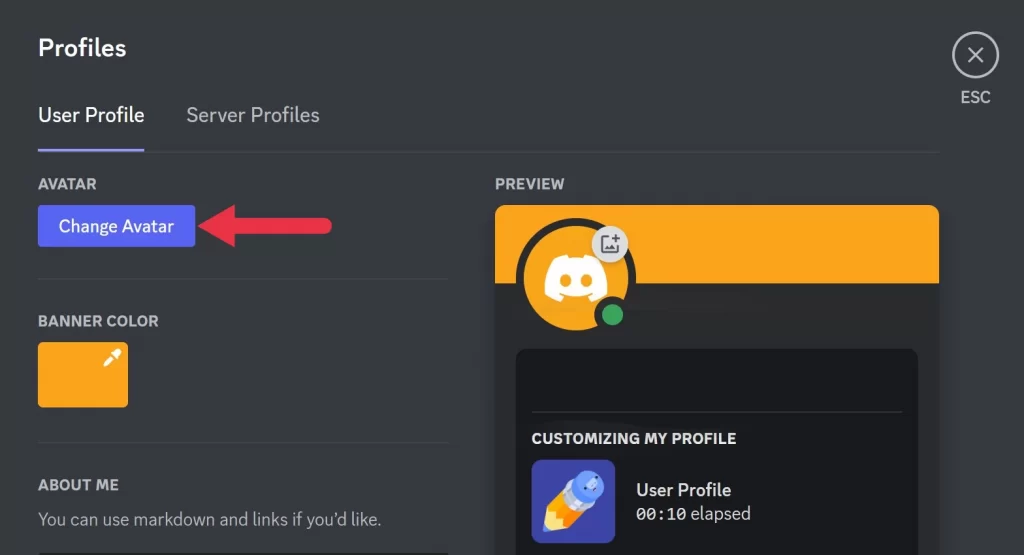 Step 5: Click on Choose a GIF option and Select a GIF.
Step 6: Click on the Apply button to set GIF as your Discord profile PFP.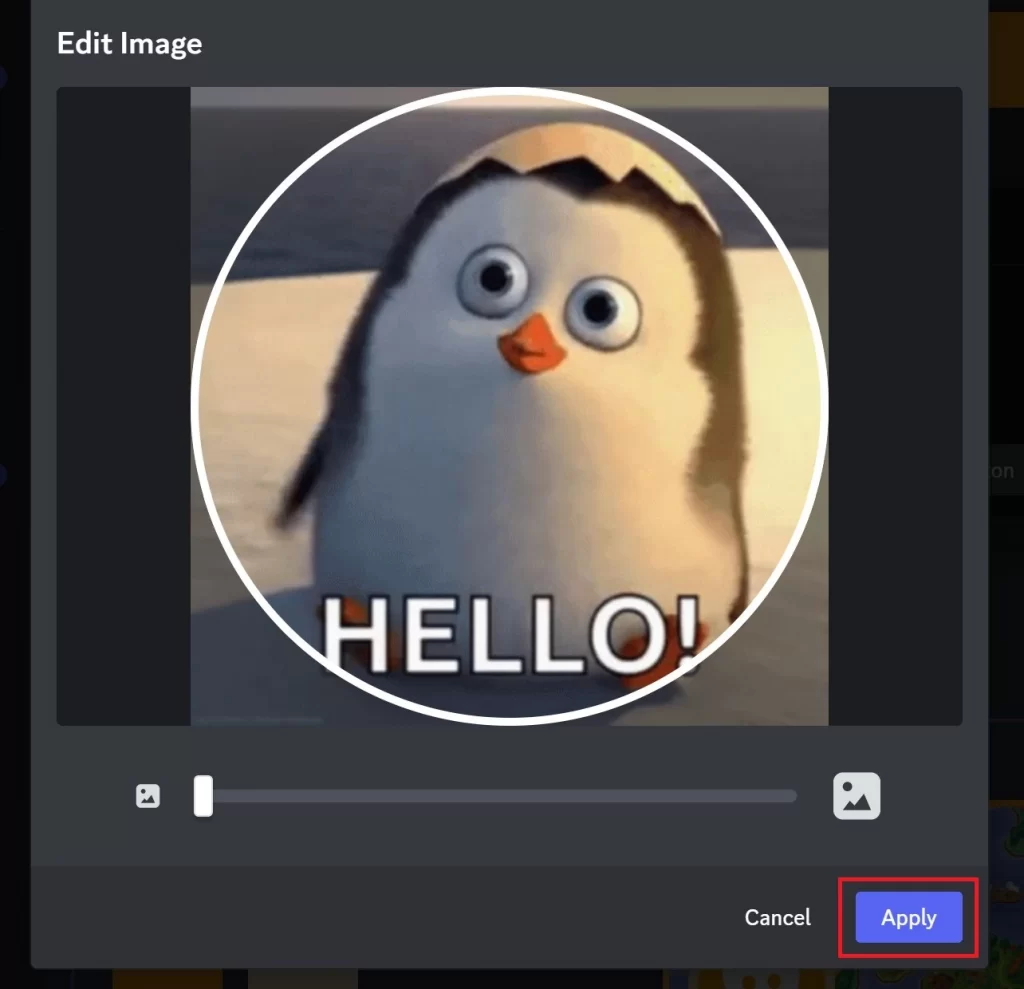 Done!! You can now see your GIF or Animated PFP on your My Account page. You can also share this GIF with others by clicking on the share button beside it and selecting who you want to share with.
Also See: How To Stream Crunchyroll On Discord
How To Fix GIF PFP Not Working on Discord
Are you unable to upload GIF PFP on Discord? There are several reasons for GIF PFP not working on Discord, here are some of the most common reasons try not to make these mistakes and you will be good to go:
To set GIF as a profile picture you need a Discord Nitro subscription.
If you are an iOS user, try to re-upload the GIF from your PC.
Make sure you upload Discord PFP in GIF format, and not WebM format.
Make sure your Internet connection is working fine.
Try uninstalling and reinstalling the Discord app.
Best GIF Makers For Discord PFP GIF
If you don't have any idea what to upload and want a custom cool Discord PFP GIF, here are some of the best online GIF makers that you can use to make an awesome GIF for your Discord profile picture:
Tenor
Make A GIF
Imgflip
Imgur
Must Read: Custom Status Discord – How To Change Game Status
Types Of GIFs You Can Upload On Discord
Discord allows you to upload different styles of GIFs as your Avatar, you can upload text animation, animated epitome, or video clips. Discord allows you to use amusing animation or a unique Avatar as your profile picture.
To engage with your audience on Discord, you'll need a cool Avatar. The greatest technique to express your feelings, style, and preferences are via a variety of profile pics.
Recommended Image And File Size For Discord
Here is a reference table that you can use to find the correct file size and resolution for discord images.
| | | |
| --- | --- | --- |
| File Type | Resolution | File size |
| Discord PFP | 128×128 pixels | 8MB |
| Discord Server Icon | 512×512 pixels | 8MB |
| Discord Server Banner | 960× 540 pixels | 8MB |
| Discord Emoji | 32 × 32 up to 128×128 pixels | 256 KB |
Conclusion: Make Discord PFP GIF
So there you have it, a quick and easy way to change that same old PFP on Discord to an amazing GIF. Hopefully, you found this article helpful in getting you one step closer to changing your Discord to look the way you want.
And I believe all the tools above can help you if you had trouble creating your own GIF profile picture. I'll continue to share more hacks or tips about Discord soon. Rest assured that we will update new content for you to learn every day.