Custom Status Discord is an all-new feature introduced by Discord that now allows changing your default Discord Status in your Discord mobile and desktop app.
Earlier there were only a couple of default status available like Online, Idle, Do Not Disturb, and Invisible. With the announcement of Custom Status on the Discord app now you'll be able to simply change the default Discord Status to a Custom Disord Status.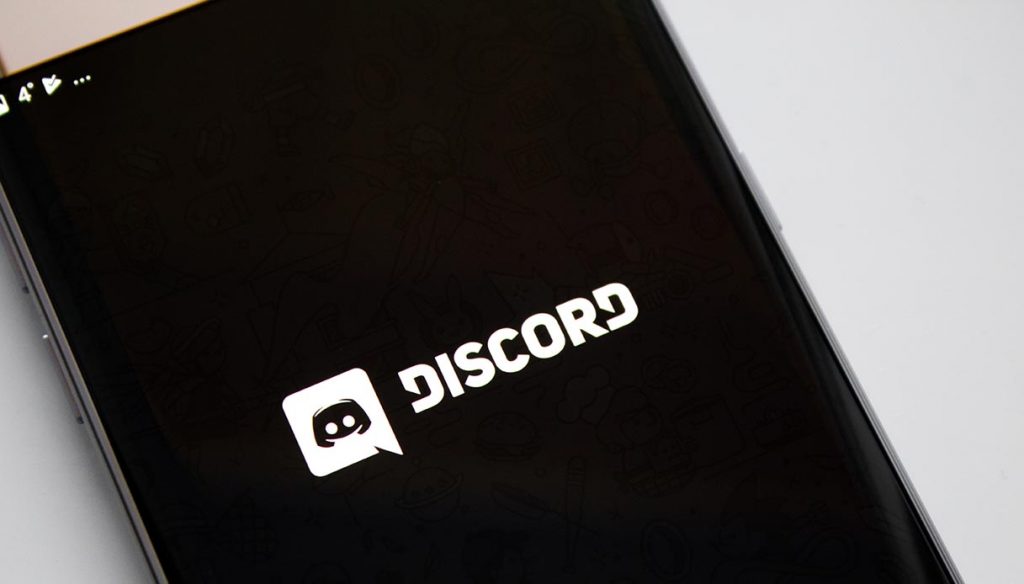 If you enjoy playing video games on your computer or smartphone, you've probably heard of the Discord app. It's an easy-to-use Gaming communication app that helps gamers to communicate through messaging or voice via its App while enjoying video games on their own private servers.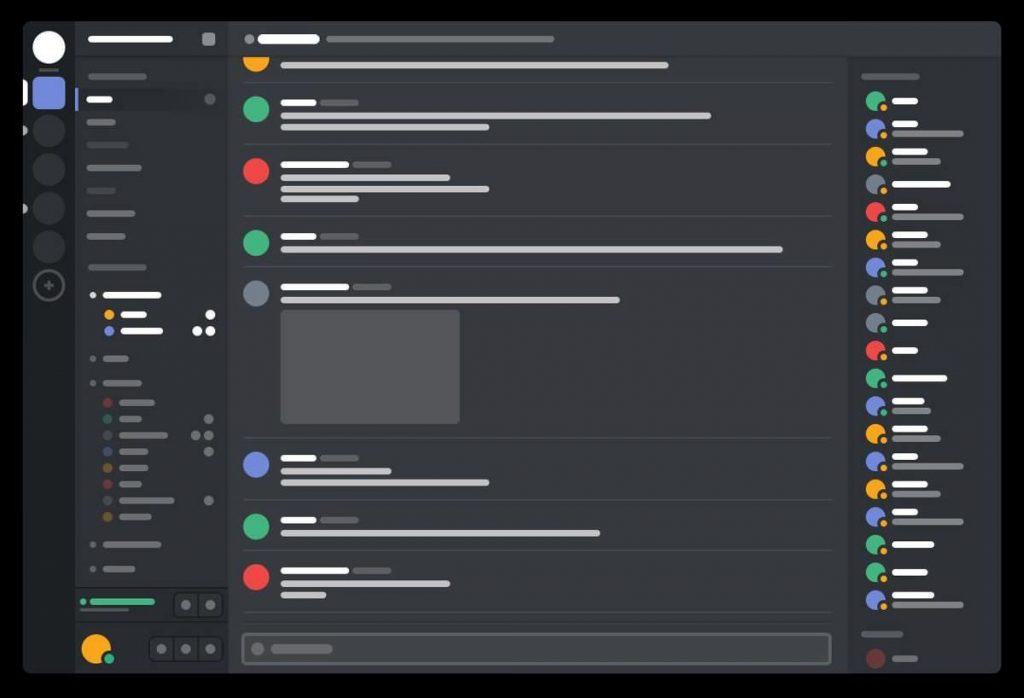 Millions of online gamers like Discord for its cross-platform compatibility and support. The Discord app is out there for Desktop and Mobile Devices. To connect with your teammates, you can use a single account on both an iOS and an Android smartphone.
The App works for plenty of games such as PUBG, Minecraft Fortnite, and many more. The Discord app is becoming increasingly popular as a one-stop solution for private messaging/chat rooms, voice chat systems based on VoIP, and message boards.
How To Manually Change Your Game Status In Discord
Discord has an auto-detect feature that checks what programs are running on your pc and can detect a variety of different games. If it detects Valorant.exe running in Windows, it identifies it as a verified game file and changes your Discord status message to "Playing Valorant."
These are 'verified' games. That simply means the Discord database is aware of what the game executable appears to be like and can acknowledge it in Task Manager. It would then show your game status message with that status.
You can not manually edit verified games so far as I know though there's a hack to work around it. You'll be able to edit unverified games or other applications although. Just leave the game running on your PC in the background.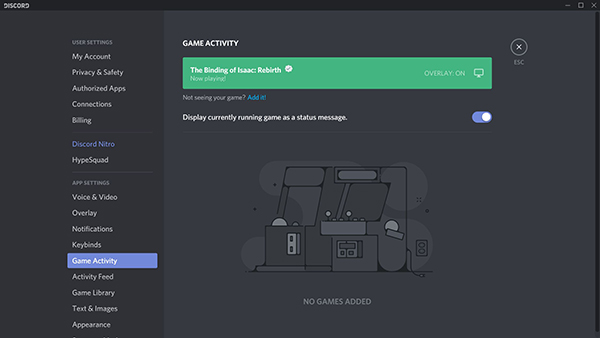 Step 1: Open the Discord application and go to the User Settings.
Step 2: Now, Choose Games from the left menu and then add it to the right.
Step 3: Manually add a program or game from the listing that appears.
Step 4: Type something witty within the "Game Activity" message field.
It is advisable to have the game or program running in the background for Discord to detect the running game. Simply Alt-Tab out of the Game, open Discord, and follow the steps mentioned above to get the work done. This is meant for games; however, if you wish to have a status message for a different program, you can do that too.
As soon as it's complete, your status message will appear in Discord for so long as you have got a similar program open. The Discord app will change the status message to something else once you exit the game, just like it does with every other game or program.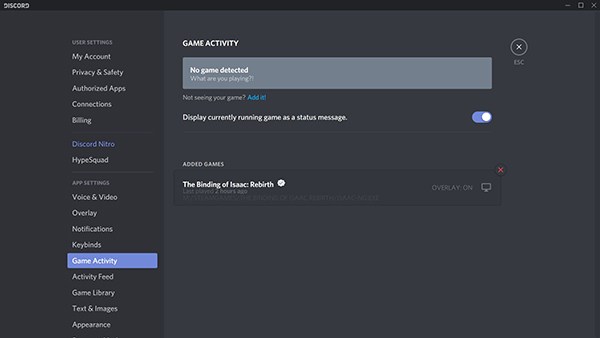 If you don't want Discord to publicly disclose that you're playing GTA V for the seventh day in a row, just turn off your Discord game status. Simply toggle off the "Display currently running game as a status message" option in Discord's Video games menu.
Must See: How To Pause Or Disable Invite Links On Discord
How To Change Verified Game Status In Discord
Despite the fact that you can't edit verified games in Discord, you can influence the way it works. As you know the Task Manager shows all the processes you are currently running on your system, You can manually add a process and tell Discord to display it instead of the game you're playing.
Suppose you're playing GTA V on your pc and don't want other users to know. Open an unverified game or application, ask Discord to choose it, and rename the game title.
Notepad++ is one of the best programs to do this easily. It uses only a few system resources and the thing that makes it useful as it's currently unverified in Discord. Simply leave it running in the background, let Discord pick it up, send it a custom message, and then return to your other game.
It does work, even if success is not guaranteed. When I tried it, Notepad++ four times out of five stayed connected with Discord. You can also use this method to maintain a customized game status even when you are not actually playing.
Discord game status feature is a great way to let others know what you're up to and what games you could be playing in the upcoming days. It's also a means of being witty or intelligent and provides another factor of fun to an already very cooling system.
Despite being somewhat limited by the verified game system rule, there is a workaround to the game, so it isn't entirely bad.
How Do I Show What Game I'm Playing On Discord Mobile?
If you are using a smartphone, you can achieve it in one of two ways: either by creating your own "Custom Status" or by accessing User Settings >> Game Activity.
Must Read: How To Change Or Set Discord GIF PFP
Custom Status Discord
Custom Status Discord allows you to say whatever you want in a brief message to show your profile visitors. If you want to give it a go, just follow the steps given below. You will be able to type "I'm Playing _" or whatever you like in the field.
Custom Status Using The Mobile App
Step 1: Open the Discord app on your iOS or Android device and click on the user icon on the bottom right of your App.
Step 2: Tap on the "Set Status" button to add a custom discord status.
Step 3: Tap on the "Set a custom status" button and add your preferred custom status.
Step 4: You can even add Emojis to your custom status.
Step 5: Add a time frame to your Custom Status.
Step 6: Tap on the save changes, and you're done. Now you'll be able to see the custom status on your Discord App.
Also See: How To Play PUBG Mobile In Computer
Game Activity
You'll have more choices to update your Game Activity from the Computer application that the mobile App. In case you'd like to activate/deactivate the Game Activity you'll be able to do that from the mobile version. You'll be able to update your Game Activity from your mobile device or your desktop application.
Mobile Device
Step 1: Tap on the upper-left Dropbox represented by the three horizontal lines.
Step 2: Find your name on the bottom of the display screen and tap on the settings option represented by the gear icon.
Step 3: Scroll all the way down to the "Game Activity" tab and tap on it.
Step 4: You're now on the "Game Activity" tab.
Step 5: Now, you'll be able to toggle the switch to show your activity or not.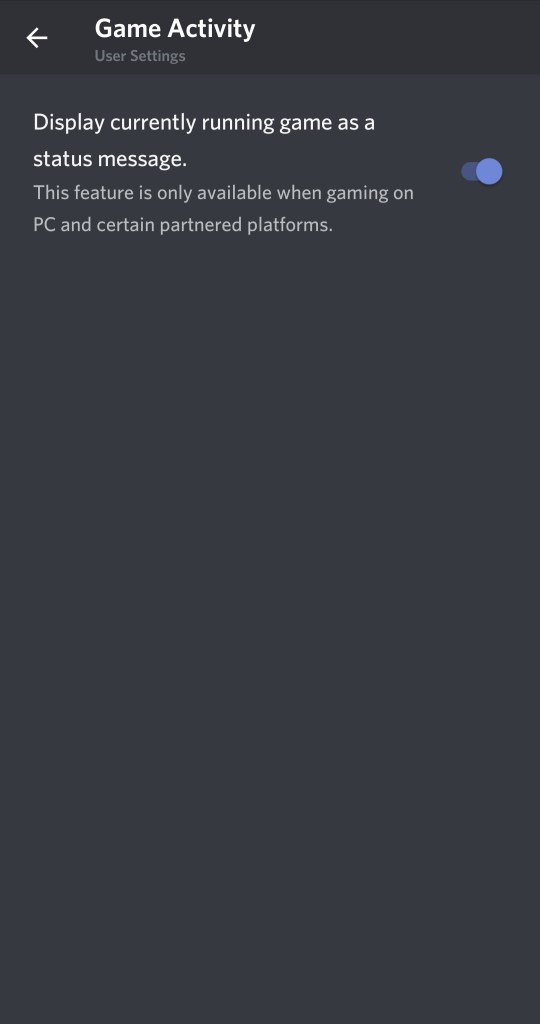 Desktop Application
The Desktop model of Discord will allow you to present which recreation you're taking part in because it's detected within the background of your PC. Should you've gone via Settings and added Xbox underneath the 'Connections' tab, your present recreation will hyperlink up right here.
How To Manually Change Online Status In Discord
Discord gives you four options to choose from for your online status: online, idle, do not disturb, and invisible. These are just like most other chat applications, permitting you to show whether you're available to speak.
However, that is totally different than what your game display is. In order to change your Discord online status manually, right-click on your avatar in the Discord client and select your custom status. You have to change it when you want to manually, or it's going to go back to automatic whenever you restart Discord.
Also Read: How To Stream Disney Plus On Discord
Why Can't You See The "Game Activity"
A variety of users are questioning why they can't see "Game Activity" within the Discord Settings. Some people have even alleged that the developers removed the Game Activity option. We've received a piece of excellent news for you!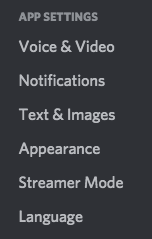 "Game Activity" is still an available option – It's only on the Discord App, though."
You won't find the Discord settings option if you're logged in on Chrome, Mozilla, Microsoft Edge, or Safari. The App is available for iOS, Android, and Windows; all you have to do is download it and you will be able to access the Discord settings option.
As soon as the download has been initiated; follow your operating system's guidance to install the App. The app will prompt you to enter your Discord Username and Password. Once you log in, follow the process given above to change your game status in Discord.
Conclusion
That's it, and now you understand how to set up your custom discord Status from your Desktop/Browser app or even from your mobile device like iOS and Android. If you have any questions related to this guide, feel free to ask in the comments section below. Also, share this post with your friends, and check out our other How-To-Guides and latest tech content.