Oculus Quest 2 is finally released, and people worldwide can't wait to get their hands on it. But what kind of PC do you need to run Oculus Quest 2? Oculus Quest 2 PC Requirements have recently been released, and we've got all the information you need to know right here!
If you're thinking about purchasing the Quest 2 but are not sure if your computer will be able to run it, this guide will help you out! Find out more about the Oculus Quest 2 PC Requirements below!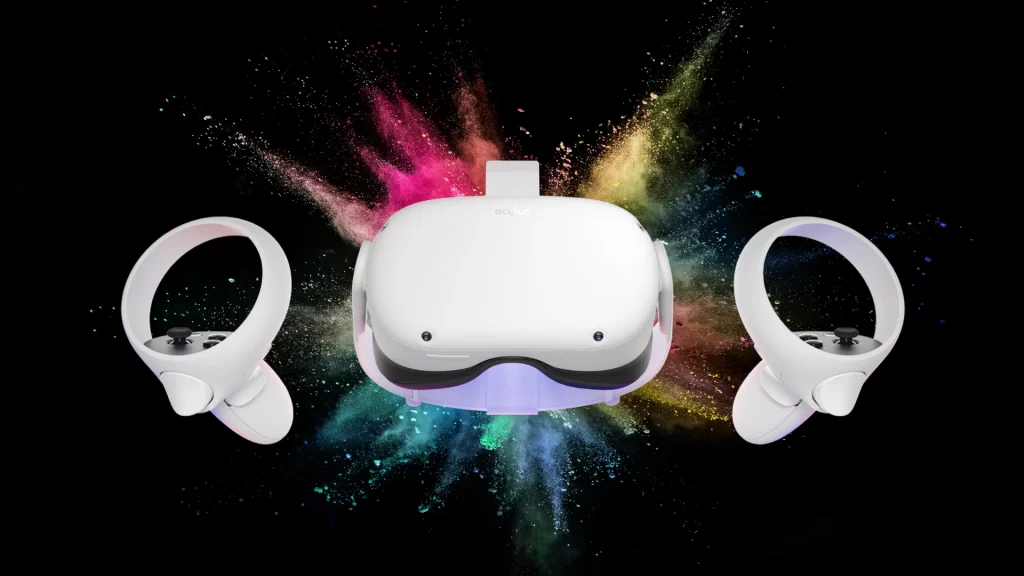 Minimum PC Specs Requirement For Oculus Quest 2
The minimum specifications and system requirements for using the Oculus Quest 2 on PC have been laid down recently.
OS Requirements
For Windows
Windows 7
Windows 8
Windows 10
Windows 11
For Mac
MacOS 10.10
MacOS 10.11
MacOS 10.12
MacOS 10.13
MacOS 10.14
MacOS 10.15
MacOS 11
MacOS 12
Compatible Processors
To run Oculus Quest 2 on your PC, you need a 2.0 GHz processor. For Intel users the minimum requirement is i5 4th Gen 4590 or greater and if you are an AMD lover like me the minimum requirement is AMD Ryzen 5 1500X or greater.
RAM Requirement
You need at least 2GB of RAM to run Oculus Quest 2 on your PC and for smoother gameplay, you need to have 8GB of RAM.
Compatible GPUs
AMD 400 Series
AMD 500 Series
AMD 5000 Series
AMD Vega Series
NVIDIA Titan X
NVIDIA GeForce GTX 970
NVIDIA GeForce GTX 1660
NVIDIA GeForce GTX 1660 TI
NVIDIA GeForce GTX 1070 (All)
NVIDIA GeForce GTX 1080 (All)
NVIDIA GeForce GTX 1650 Super
NVIDIA GeForce RTX 20 Series (All)
NVIDIA GeForce GTX 1060 Desktop, 6 GB
Note: These specs are only required if you want to play Oculus Quest 2 on your PC, not for the headset itself.
Can You Use Oculus Quest 2 Without A PC?
The Oculus Quest and Quest 2 are standalone VR headsets that do not need a nearby PC to work. Oculus Quest 2 is completely portable and does not need cables or connections.
Can You Play Games On The Oculus Quest 2 Without A PC?
While the Oculus Quest 2 is a standalone VR headset that does not require a cable connection to a computer in order to play the huge library of Quest VR games. But, if you want to play Steam VR games you need to connect your Quest 2 to a computer.
Do You Need A Gaming PC For Oculus Quest 2?
No, the Oculus Quest 2 does not need a computer to operate. However, If you want to play PC games, connecting it to a PC will let you access an enormous collection of PC-only content. You'll need the Oculus Link connection, a strong gaming PC, and the additional Oculus software to use the headset.
Wrapping Up
If you have a high-end computer that can run games well, then Oculus Quest 2 is going to be a great platform. But if you don't have a top of the line gaming rig, then your options are limited. If this guide helped you share it with your friends and for more awesome content check out our How-to-Guides.
More On Oculus Quest 2