Almost everybody who uses the Internet, also uses YouTube, whether it's to watch educational videos on how to repair a bicycle tire, a favorite podcast, or just to watch some humorous cat videos. After Google itself, YouTube is the second most visited website on the planet. Internet users watch over 5 billion videos on YouTube on a daily basis.
We actually stream billions of videos every single day from the YouTube service. But some individuals choose to download YouTube playlist so they can watch the videos later while offline rather than streaming the video.
There are a variety of reasons for wanting to do that. Sometimes we have got a fast internet connection in one place, but a sluggish one in others, and we want to grab our media while we can from the place where we've got an excellent broadband service. Sometimes we've locations where we have no Internet service at all.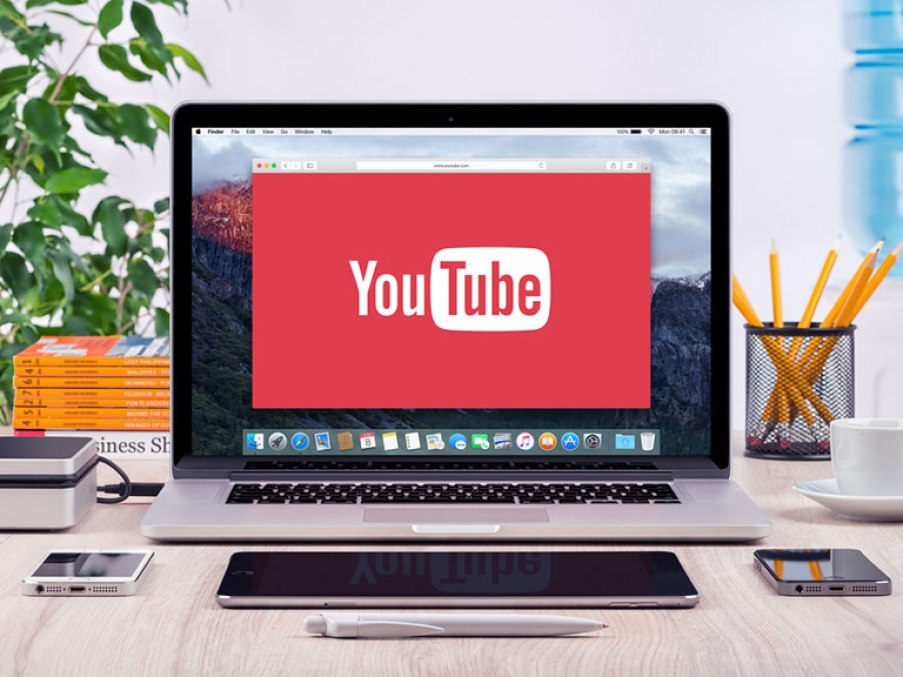 Regardless of the reason, a lot of people are looking for a solution that would allow them to download music and video playlists. In this article, I am going to provide you some easy methods to download YouTube playlist so that you can view them later without having an Internet connection.
How To Download YouTube Playlist?
1. 4K Video Downloader
4K Video Downloader is an incredible software that allows you to download high-resolution videos within a few clicks. The software user interface is straightforward to understand. You can easily use it to download YouTube playlist by following the steps that are mentioned below.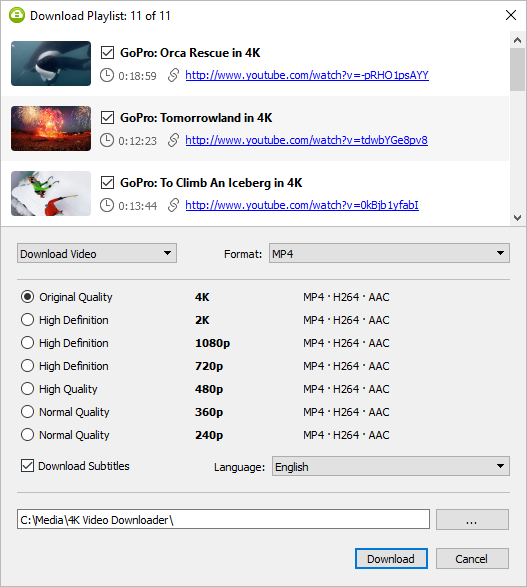 First, Open 4K Video Downloader.
Copy the YouTube playlist link from the address bar.
Click on Paste Link in 4K Video Downloader.
Click on the Download playlist to download the full playlist.
Select the format and quality of videos.
Click on the Download button.
It's done! Wait till the downloading is finished, and then enjoy watching the playlist.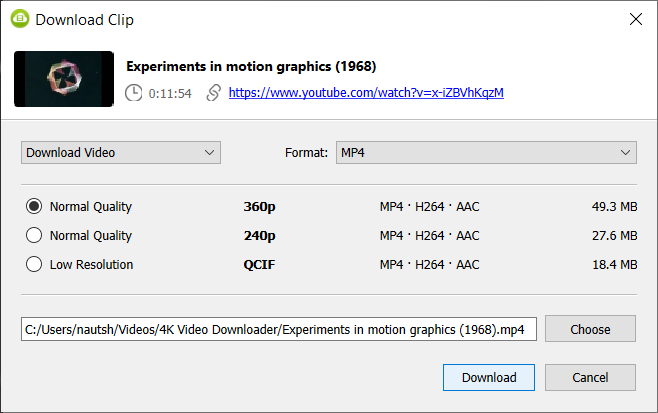 How To Download YouTube Music Playlists To iPhone, iPod Or iPad On Mac
The next steps allow you to download any private YouTube playlists you've acquired — any user-created private YouTube playlists, Liked videos, Watch Later, and personalized, personalized, YouTube Mix playlists. This method can also be suitable for downloading age-restricted YouTube content.
First, open 4K Video Downloader.
Click on Tools >> Preferences at the menu bar.
Click on Log In.
Now, Log in to your YouTube account within the opened window.
As soon as you're logged in, you will notice "Logged as (your account name)" within the settings interface.
Copy the link of the age-restricted or private YouTube playlist.
Click on Paste Link within 4K Video Downloader.
Select the format and quality of the video.
Click on Download.
Related : How To Fix YouTube Keeps Pausing Issue? [6 Methods]
2. ddow
ddownr is an online YouTube video downloader that additionally supports playlists. You simply have to paste the playlist URL into the text box, specify the range of videos from the playlist that you just need to download (max 250), and hit the Download button. All the downloaded videos will save in a Zip file.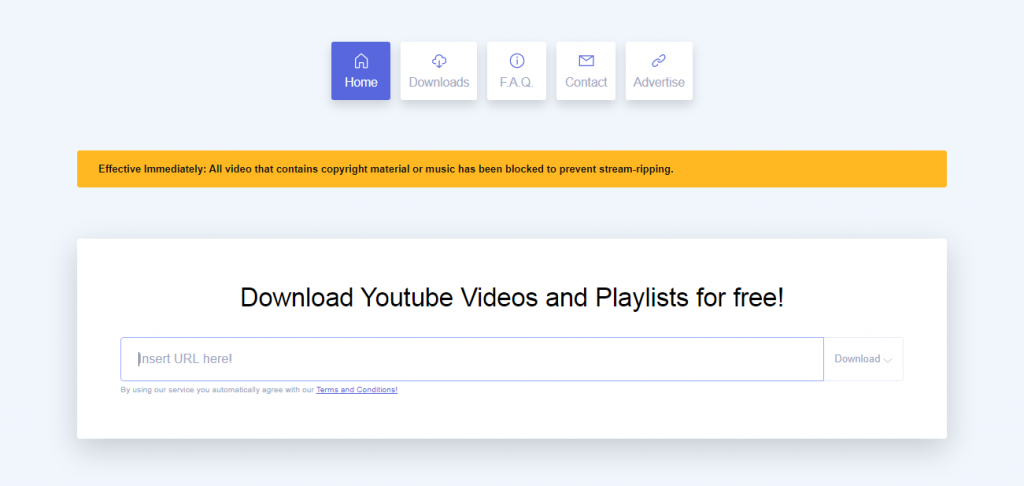 There are several file format options for downloading YouTube playlists: MP3, M4A, and WEBM audio formats, plus numerous MP4 and WEBM video formats, from 360p to 8k.
Within the settings, there are some extra options you'll be able to activate, such as email notifications for when the download is complete, including subtitles, and some server locations you can choose from.
3. MediaHuman YouTube Downloader
MediaHuman is a YouTube playlist downloader tool that runs only on your desktop, so it needs to be downloaded and installed to your Laptop or PC before you could use it. The software is available for Windows, Mac, and Ubuntu.
The only disadvantage of this tool is that you can only download twenty videos at a time unless you pay, so a playlist bigger than that won't work on this tool.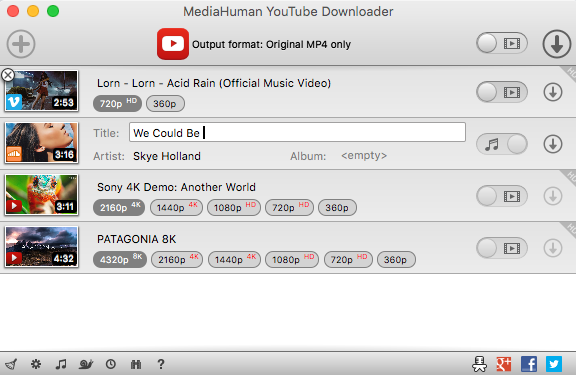 One superb feature you'll get with MediaHuman YouTube Downloader that is playlist tracks. Using this optionally available feature allows you to auto-download videos from any playlist the moment they're posted on YouTube.
You can choose to save YouTube videos in a video format or an audio format. Within the settings, there are many convenient options, such as the ability to set bandwidth control, auto-import files into iTunes, and log in to your YouTube account to download personal playlists.
Also See : 11 Best Free USB/WiFi Tethering Apps For Android, iPhone
4. Youtubeplaylist.cc
Youtubeplaylist.cc is another online playlist downloader for YouTube, is exclusive in that it allows you to choose which videos from the playlist you want to download. However, the only drawback is that it doesn't download the videos in bulk; it's a must to either save them one after the other or export the download link and use it in a download manager.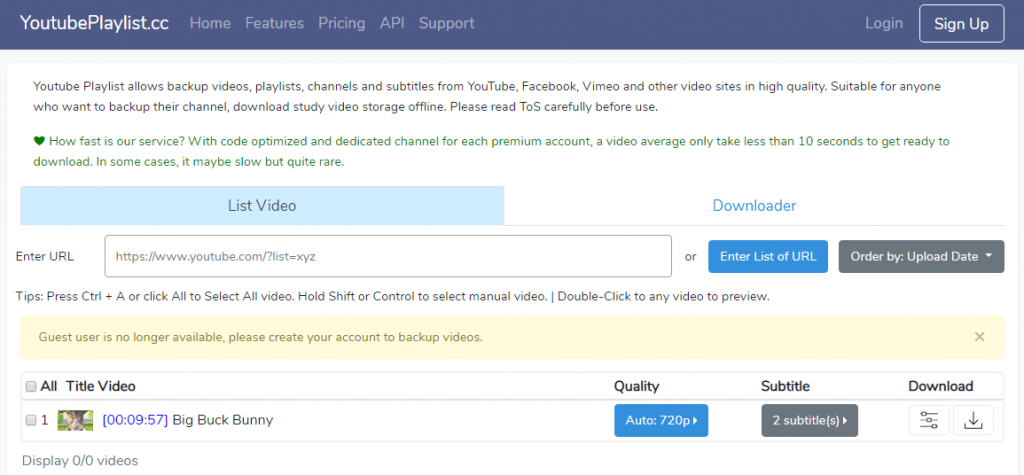 To download YouTube playlist videos from this website, paste the link of YouTube playlist into the text field to instantly get a list of all the videos from that playlist. Choose the videos from the playlist that you just want to download, select the standard you need for each, after which choose to download All on the backside.
On the last download page, select the download button next to every video or choose Export Download Link and use that URL in Internet Download Manager to save all of the playlist files.
Note: Youtubeplaylist.cc enables you to download Four videos per day, and if you register a consumer account, you can download Fifteen videos per day. If you have to save more videos than that, check out their pricing page for details of a premium account.
Conclusion
I hope you understood all the steps mentioned above, and now you know how to download the YouTube playlist. If you still have any questions or want to give suggestions, let us know in the comments section below. Share this post with your friends and check out our other posts for the latest How-To-Guides and tech content.