PS5 Error Code CE-100095-5 is one of many PS5 error codes that can show up on your PS5 when it's trying to connect to the internet. Here's what you need to know about this code and how to fix it if you are running into it on your PS5 console.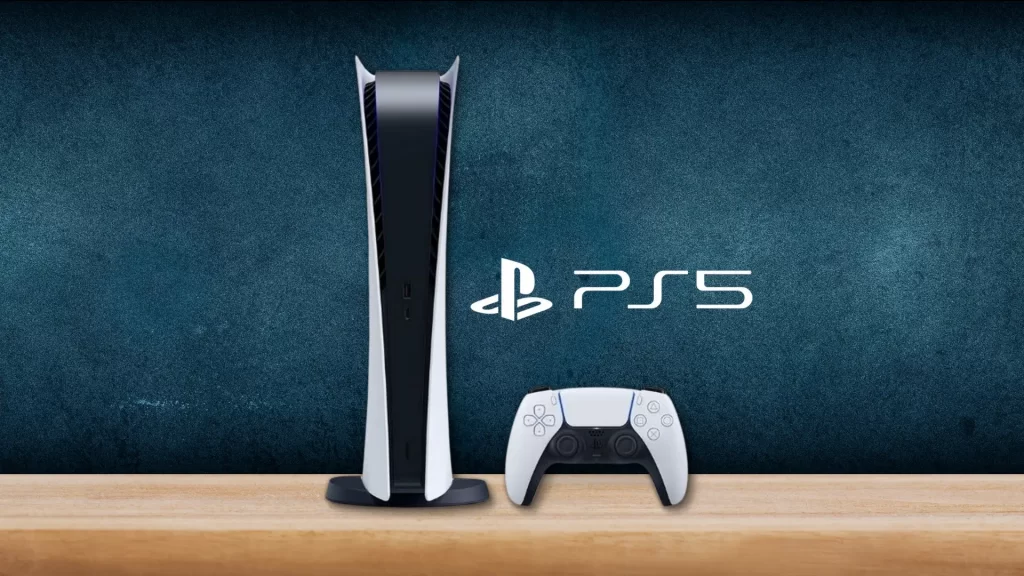 What Is The PS5 Error Code CE-100095-5?
PS5 error code CE-100095-5 is a regular error that occurs with PS3 and PS4 systems also. The error occurs when you try to launch a game or app on your PS5 and it displays an error message reading "Can't start the game or app," preventing you from playing that specific game.
Also See: How To Fix PS4 Error Code CE-34878-0
What Are The Causes Of PS5 Error Code CE-100095-5?
PS5 error code CE-100095-5 can happen when there is a malfunction with one of your console's hardware components. Often, it is possible to fix these errors without sending your console back to Sony.
If you are able to fix PS5 error code CE-100095-5 on your own, then you will be able to avoid shipping fees and waiting times that would occur by sending it in for service.
5 Best Ways To Fix PlayStation 5 Error Code CE-100095-5
Some users report success in resolving PS5 errors by completely resetting their device and starting from scratch—they essentially start over with a fresh console by performing a factory reset. This can be helpful if none of these other fixes work for you.
The general rule of thumb is to just troubleshoot each issue individually until you find one that works for you!
#1. Reboot Your PS5 Console
The first and easiest step to take is simply restarting your console. Press and hold down on your PS button, navigate over to power options, and select Turn Off PS5.
Wait a few minutes before you turn it back on. Once it's booted up, check to see if you still get error code CE-100095-5. If so, move on to option two below!
#2. Power Cycle Your PS5
To fix PS5 error code CE-100095-5, you'll need to power cycle your PlayStation 5 and ensure that it's connected to a wired connection.
The first thing you should do is go into Settings >> Network Settings >> Status and check your Internet Connection type; if it's anything other than Wired, switch it over to Wired.
Must Read: How To Fix PS4 Controller Won't Turn On
#3. Update PS5 To The Latest Version
The most common reason behind the PS5 error code CE-100095-5 is a lack of updates. Be sure to keep your PS5 OS up to date, because that way you can fix issues as they come up and better protect your system against malicious exploits. 
Go to Settings >> System Software Update and Install any available updates right away. Keep doing so once or twice a week for best results. Plus, it's never a bad idea to make sure your console is running as smoothly as possible!
#4. Enter Safe Mode And Rebuild The Database
The most effective way of fixing an error code CE-100095-5, according to PlayStation support, is by rebuilding your PS5's database. It will allow your PS5 to clean up and re-organize all the system files.
Before we start, make sure that your PS5 System Software is running on the latest version.
Take your PS5 DualSense controller, connect it to a USB cable and press the PS button on the controller to connect it.
Hold the Power button down until you hear the second beep, and the system will reboot in Safe Mode.
Navigate to the bottom of the menu and click on Rebuild Database.
You need to wait for the process to complete and your CE-100095-5 error will be fixed.
Must See: How To Fix Xbox One Keeps Turning Off?
#5. Uninstall And Reinstall The Game
If you see error code CE-100095-5 when you try to install or play a game, it may be because of installation problems. Before calling customer support, uninstall and reinstall the game.
If that doesn't solve your problem, go to PlayStation Support for additional troubleshooting steps.
Wrapping Up
I've tried all of the methods above, and you can expect that they are working properly. These methods will help you to get rid of the CE-100095-5 error code on your PlayStation 5 in a matter of minutes. Of course, if you're time-constrained, you can contact customer support to fix the PS5 error code by letting them know the issue thoroughly.