Everyone was quite surprised when Google launched the latest Pixel 3 and Pixel 3 XL smartphones on October 9th, 2018. I won't disagree that it looks great with all the new features. However, there have been some reports about Pixel 3 XL Black Screen issue and it's been pretty annoying to deal with. Mainly, the lock screen doesn't show up properly and it just shows a black display.
This issue happens when the software of your smartphone stops working correctly. In this tutorial, you can find 5 different solutions to solve your Google Pixel 3 XL Black Screen issue.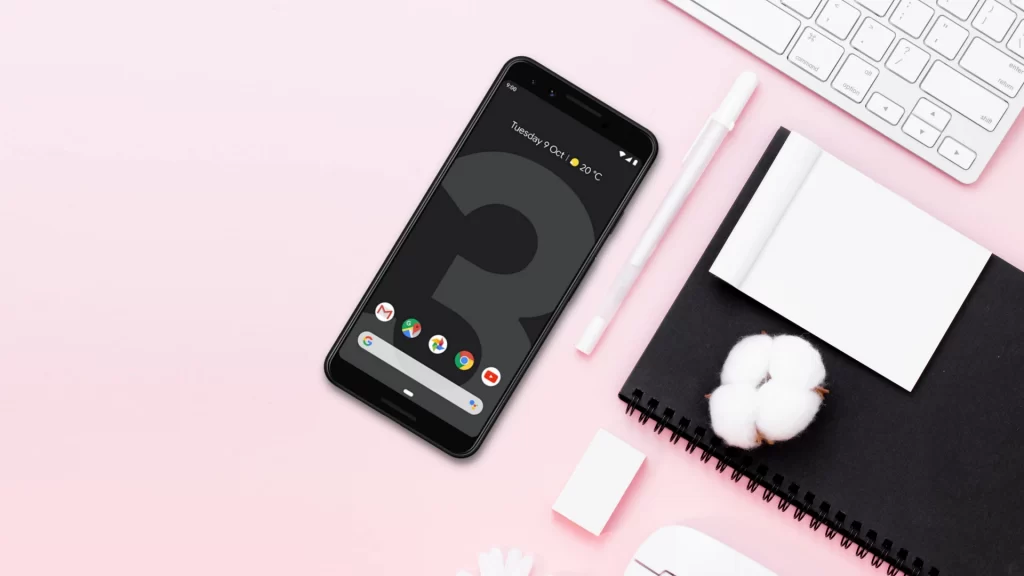 Top 7 Ways To Fix Google Pixel 3 XL Black Screen Issue
How To Fix Google Pixel 3 XL Black Screen Issue
A lot of Android devices freeze for no reason, and there is often no obvious solution. The following troubleshooting steps should help you narrow down the cause of your Black Screen issue on your Google Pixel 3 XL if you're not sure what caused it.
#1. Check The Phone Screen
When you experience a black screen on your Pixel 3 XL issue, there are a number of things you can do to identify what caused it. For example, if your phone still charges and shows signs of life but the screen remains black, it's most likely a screen issue.
The motherboard and the rest of the system may still be functioning normally, but your phone may need repair or replacement. Google offers additional support if you're not sure what to do.
Must See: How To Check Traffic To Work Or Home On Google Maps
#2. Reboot Your Pixel 3 XL
If you have a Pixel and your phone was working fine before experiencing this issue, the cause is most likely a minor OS bug.
As a workaround, try rebooting it by holding the Power button for about 10 seconds. Once the phone has completed the reboot sequence, see if the problem persists.
#3. Charger Your Pixel 3 XL
If you're getting a black screen, the first thing you should do is to make sure your battery is charged. You could try plugging the phone in for 30 minutes before you turn it back on, which will give it enough power to turn on.
#4. Replace The Charging Cable Or Adapter
Sometimes a faulty charging cable or adapter could cause the Black Screen issue. If you suspect your charging problem is due to a bad cable or adapter, we recommend that you use a new one.
If you have trouble locating a new original cable and adapter, try borrowing them from a friend or visiting the nearest Google store.
Also See: How To Find And Use Favorites On Google Chrome
#5. Reboot To Safe Mode
Sometimes, an app may become incompatible with Android or with other apps leading to issues. If you notice any problems with one of your downloaded apps, you can check if it's a compatibility issue by rebooting your Pixel 3 XL to safe mode.
Press and hold the Power button on your phone.
Touch and hold Power off on the screen.
Your device starts up in safe mode. Safe Mode will display at the bottom of your screen.
You can follow this process for 48 hours to see if safe mode resolves the issue, and then restart your Android device back to its normal state.
#6. Run Apps In Safe Mode
You can use safe mode to diagnose the problem on your phone. To identify which app is causing the trouble, you should boot to safe mode and follow these steps:
Boot to Safe Mode.
Check for the App causing the problem.
Once you've confirmed that a Third-party App is causing the issue, uninstall the app and restart the phone to normal mode.
If the problem still persists on your device, reboot to safe mode again and repeat steps 1-4.
Must Read: Top 9 Ways To Fix Gmail Not Working On iPhone
#7. Repair Your Pixel 3 XL
Although your phone might not be fully functional, there are a few things you should check before you send it to Google to be repaired. These include:
The phone is completely dead and won't charge.
The phone was dropped and the screen doesn't turn on after getting wet.
None of the methods above worked.
Don't waste time hunting for software fixes if your Pixel 3 XL has any of these issues. Allow a professional to take care of this, so that appropriate hardware diagnostics can be performed.
Wrapping Up
In this tutorial, I have given all the possible solutions to fix Google Pixel 3 XL Black Screen issue which you can follow one by one. You should be able to fix the problem and enjoy using your Google Pixel 3 XL smartphone again. If this article helped you share it with your friends and check out our amazing How-to-Guides for more informative content.