Gmail not working on iPhone is never a fun thing, especially when you are expecting important emails. Sometimes, we're just browsing around and, boom Gmail crashes! While I won't tell you how many times this has happened to me, I can tell you that it's quite annoying. I've compiled a list of 9 ways to fix Gmail not working on iPhone here. Depending on what causes the issue, one of these fixes might help solve your problem.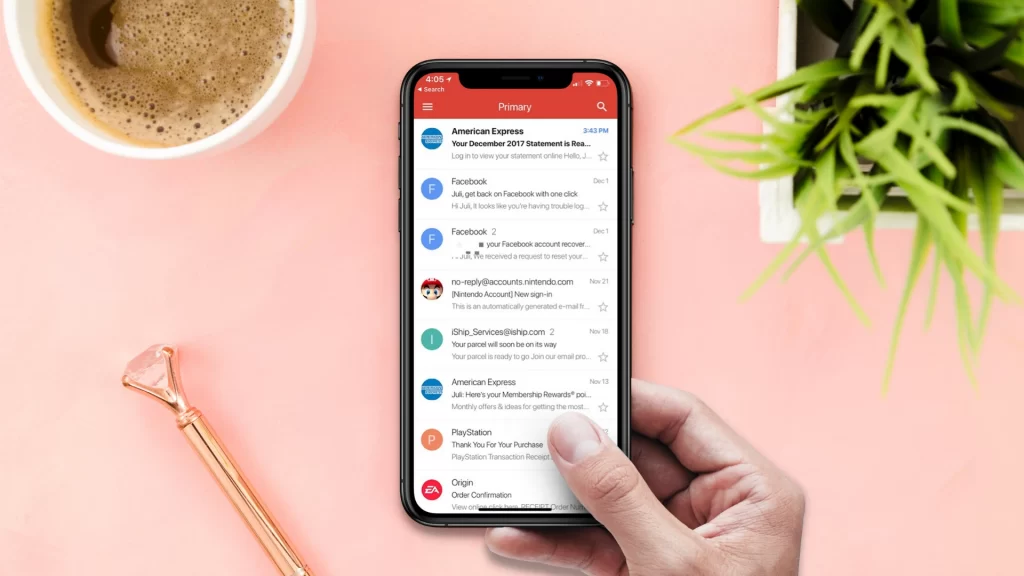 9 Ways To Fix Gmail Not Working On iPhone
1. Restart Your iPhone
Restarting your iPhone is going to be one of the fastest ways to fix Gmail, not working issues. If you're experiencing a minor glitch in your email or a background process is interrupting it, a restart should do the trick.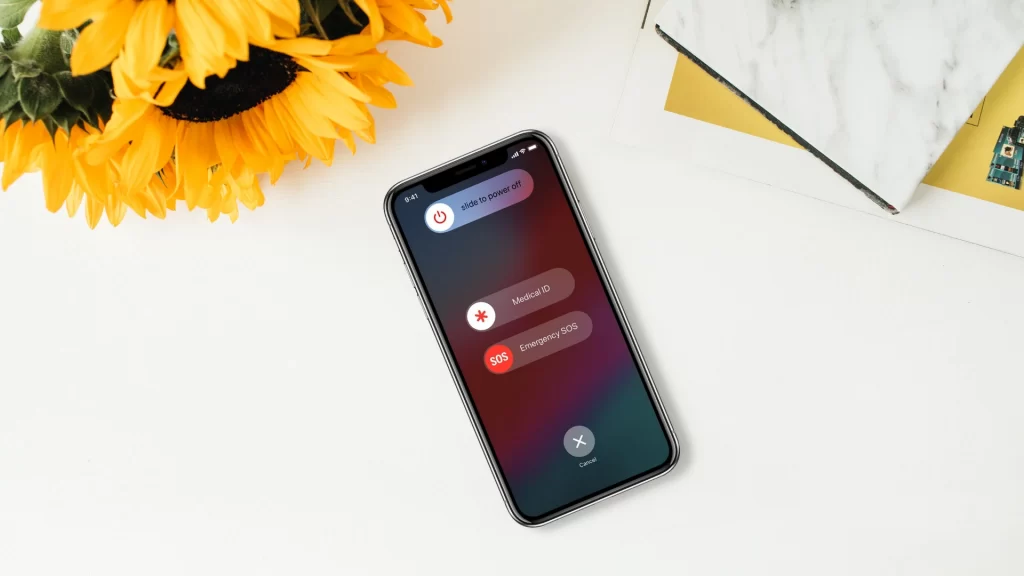 How you restart your iPhone depends on the model. For iPhones X and later, press and hold the Power button until you see the shutdown prompt. For older iPhones, press and hold the Power button until you're asked to slide across to power off.
After your device shuts down completely, press and hold the Power button again to turn it on.
2. Delete App Data
Try to delete the Mail app data, it will delete all the cache files and log in data that is stopping your to use Gmail on your iPhone. Here is how you can do it:
Step 1: Go to Settings on your iPhone and tap on your Name.
Step 2: Tap on iCloud >> Manage Storage >> Mail.
Step 3: Tap on Delete Data >> Delete to confirm.
Also See: How To Automatically Delete Spam Emails In Gmail
3. Make Sure IMAP Is Enabled
Gmail uses a protocol called IMAP to send information from and to your phone. If IMAP is turned off, Gmail will not work on your iPhone.
Step 1: Open Gmail on your PC and Log in.
Step 2: Click the Gear icon in the top right corner >> Go to Settings.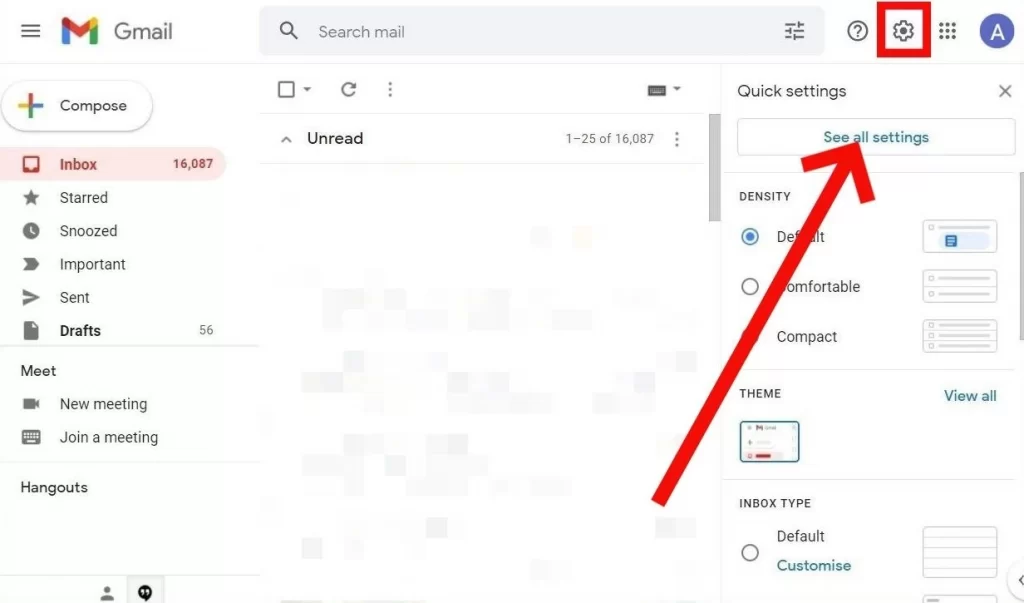 Step 3: Select Forwarding >> POP/IMAP >> scroll down to IMAP Access >> select Enable IMAP >> click Save Changes at the bottom.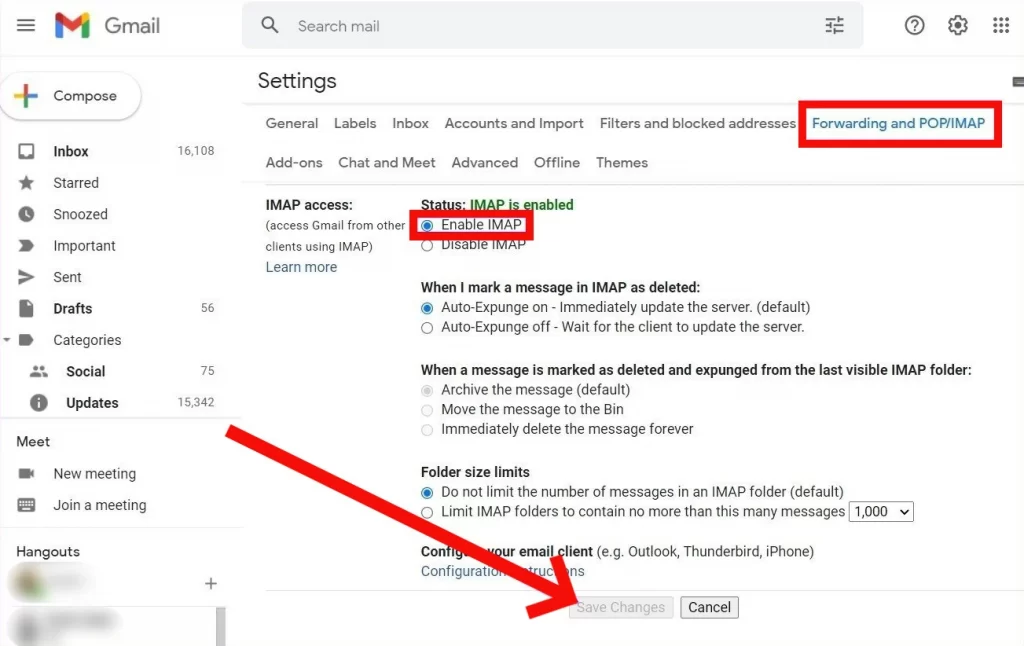 Also See: What Does SOS Only Mean On iPhone (10 Ways To Fix)
4. Perform Captcha Reset
Google might prevent you from signing in to your Gmail account from an unfamiliar device or location, and will ask you to solve a CAPTCHA. To be able to use your Gmail after logging in with a new device:
Step 1: Open a web browser and visit Google's Captcha reset page.
Step 2: Sign in with your Gmail account and click Continue.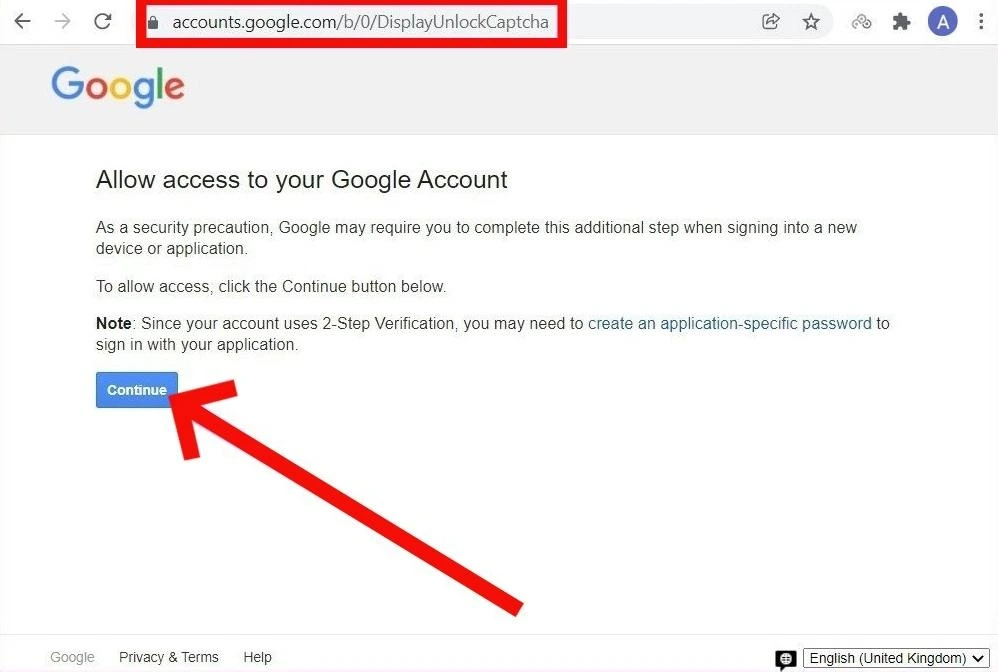 You should see a message that reads "Account access enabled".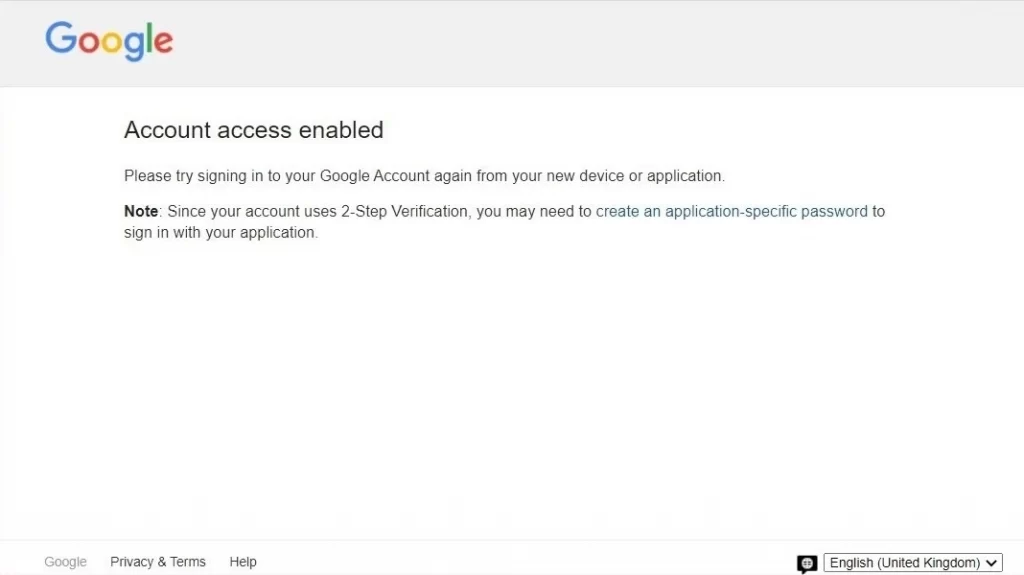 Go back into the Mail app and see if you can now use Gmail.
5. Check For Gmail Alerts
If you've been facing the "Can't Sign In to Gmail" error on your iPhone, read on for a solution.
Here's what you need to do: open Gmail on any device other than your iPhone (pc or tablet). You'll receive an email from Google asking you to verify that you're the person who signed in recently.
Just click the Verification Link in the Email and Sign in with your password to complete the process. Then, Gmail should work fine on your iPhone.
Must Read: How To Use Gmail Without Phone Number
6. Check Device Activity
If you don't see any Gmail login alerts in your inbox, try verifying your Gmail login on your iPhone manually. We've got instructions on how to do this on your Google Account below:
Step 1: Open Google Account on your web browser
Step 2: Switch to the "Security" tab on your left and review login activity on your iPhone.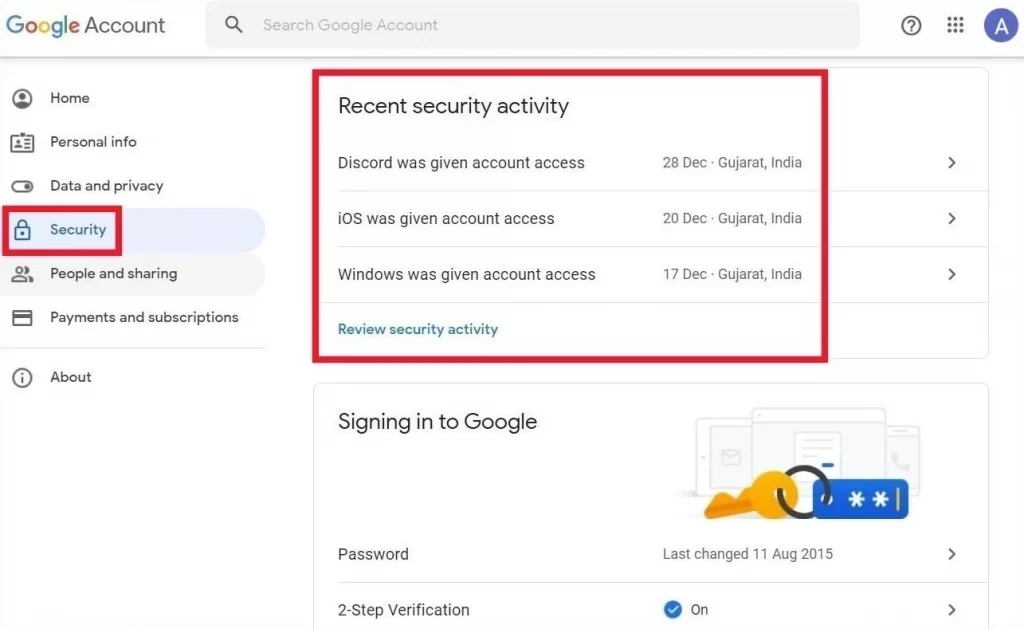 Step 3: In the following screen, click "Yes, it was me".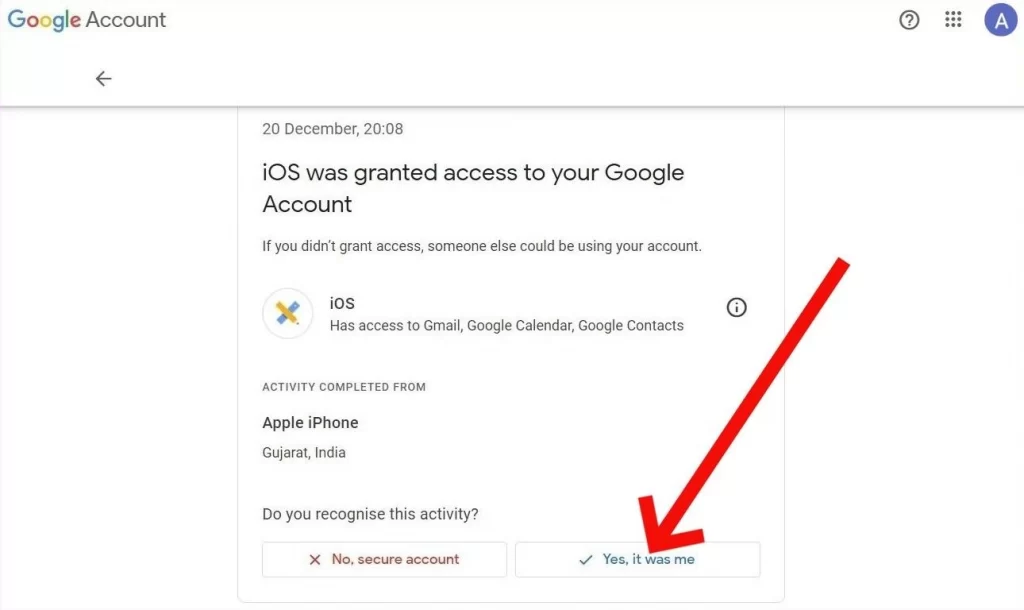 7. Remove And Add Gmail Account
If Gmail is not working on your iPhone, you may need to delete your Gmail account and add it again. This will refresh your account's connection to the server and fix the issue if it is temporary.
Step 1: Click the Settings icon and go to Mail.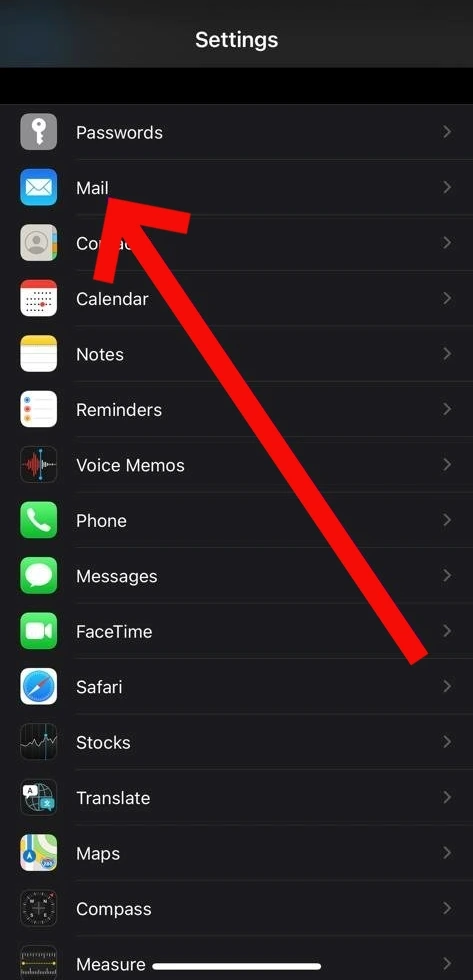 Step 2: Click the Gear icon in the bottom left-hand corner and then select Accounts from the list.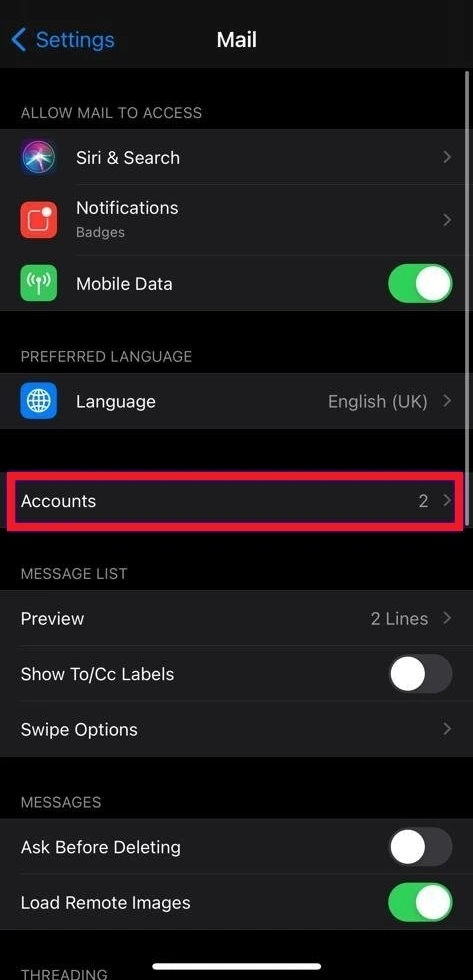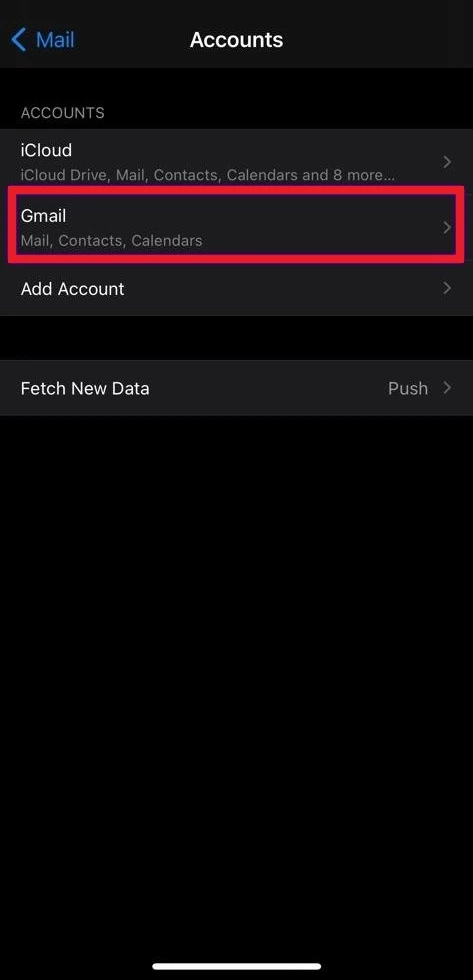 Step 3: Next, click on Gmail and then hit Delete Account. When prompted, choose Delete from My iPhone.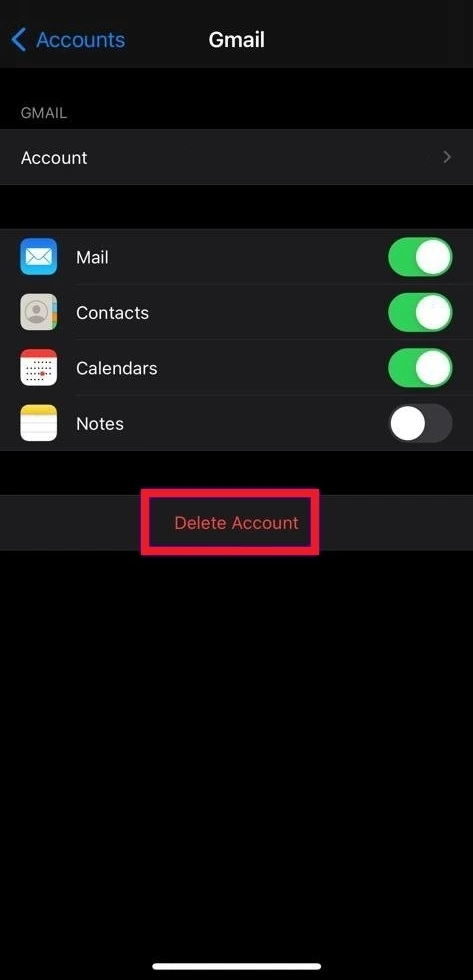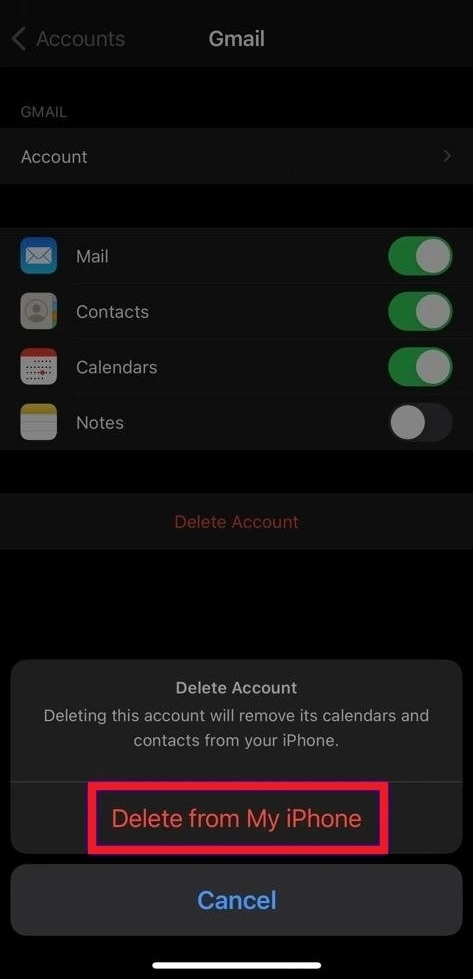 Add and Log in to your Gmail account again, and see if it works this time.
8. Update The Mail App
Try updating the Mail app on your iPhone. Sometimes bugs will be fixed in the latest update, so this is always worth a shot. You should also keep your apps updated to avoid any bugs or glitches. Here is how to do it:
Step 1: Go to the App Store.
Step 2: Tap on your Profile icon.
Step 3: Scroll down to see Pending Updates.
Step 4: Tap on Update next to the Mail app.
Also Read: iPhone Not Sending Pictures To Android – 7 Ways To Fix
9. Update The Mail App
Lastly, check whether your iPhone is running on the latest iOS version or not. If your iPhone is running an older iOS version it might be causing trouble. Here is how you can update your iOS version: Go to Settings >> General >> Software Update >> tap on Download and Install. Now enter your Passcode and tap to Agree to the Terms and Conditions.
Wrapping Up
Fixing Gmail not working on iPhone doesn't have to be a guessing game. Try out the fixes above, and see if one of them works for you. The Gmail app is a great way to view your emails without having to open up your browser every five seconds. So hopefully, these tips help you get back to using it as soon as possible.