DoorDash is one of the most popular food delivery services in the US. However, many people are starting to question its legitimacy and whether or not it's safe. If you're one of these people, you might be wondering how to delete your DoorDash account.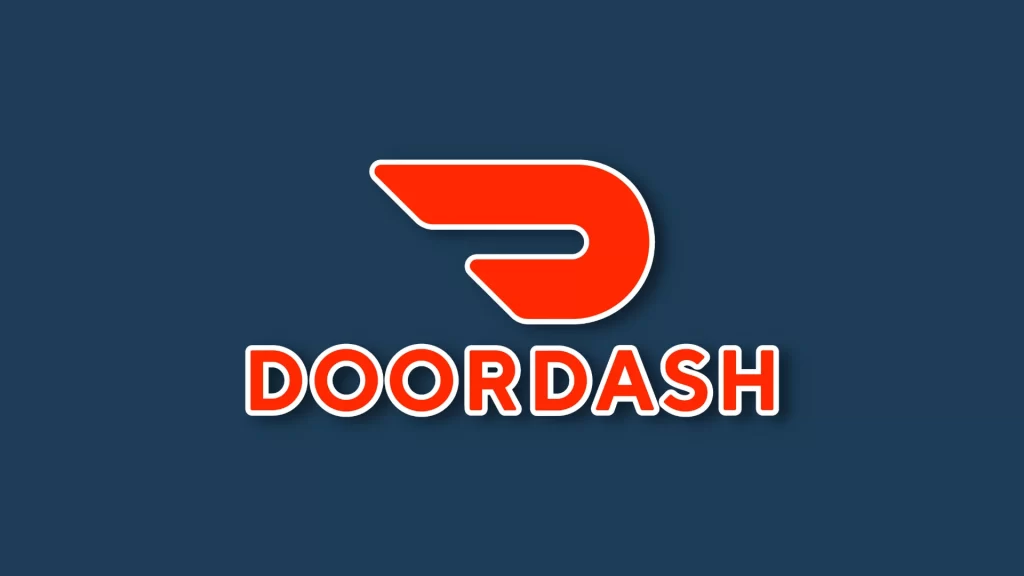 This blog post will explain the steps involved in deleting your DoorDash account and what will happen if you do so. So read on to learn all about this important decision!
Also See: How To Automatically Delete Spam Emails In Gmail
How To Delete A DoorDash Account
If you're ever feeling overwhelmed with the door dash app, or just want to get rid of it for good, here's how you can do it!
1. Log into your DoorDash account.
2. Navigate to the "Menu Settings" by clicking on the menu icon at the top left.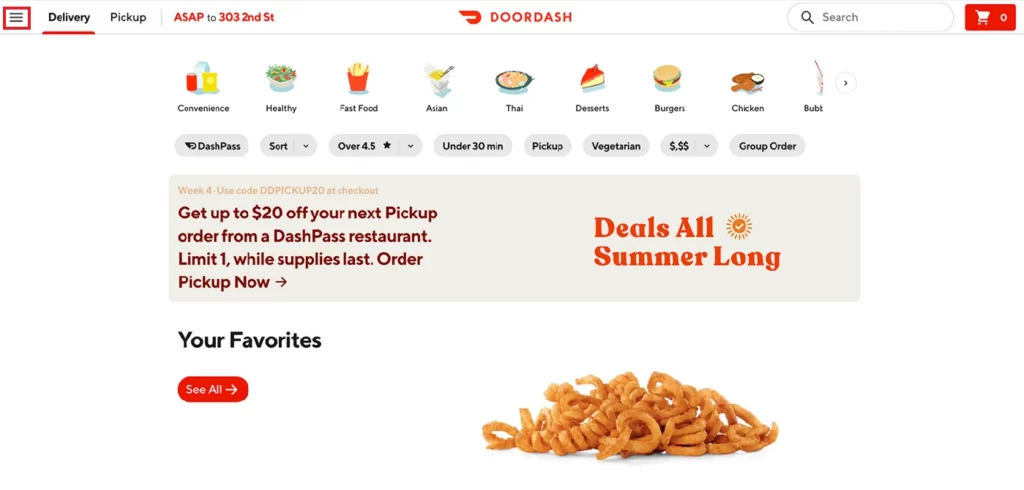 3. Click on the "Accounts" option to enter your account settings.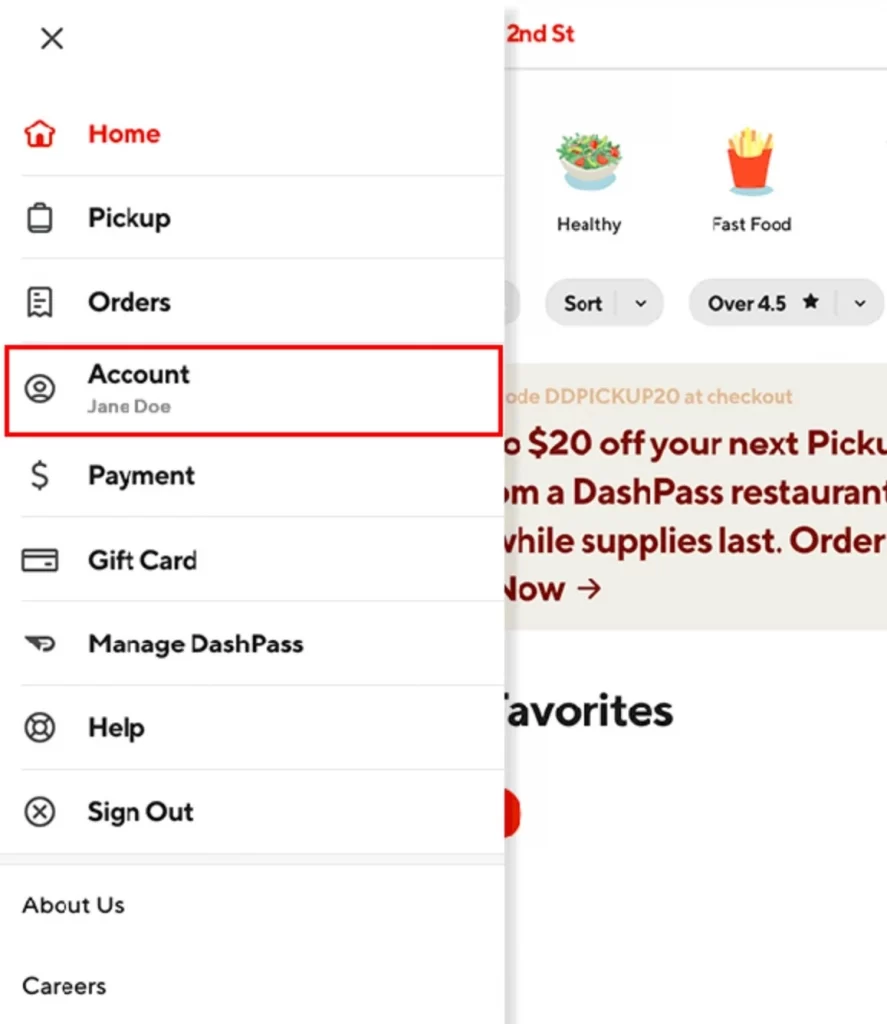 4. Click on "Manage Account" at the top right corner of your page.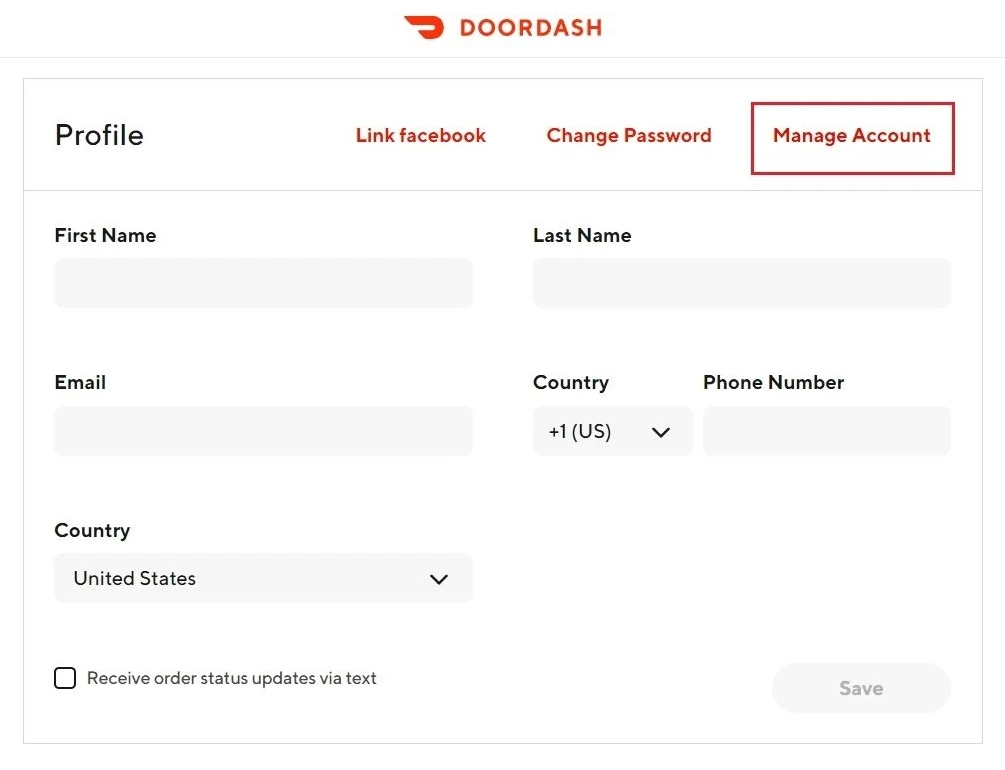 5. Click on the "Request Archive" option to download all your data before deleting your account permanently.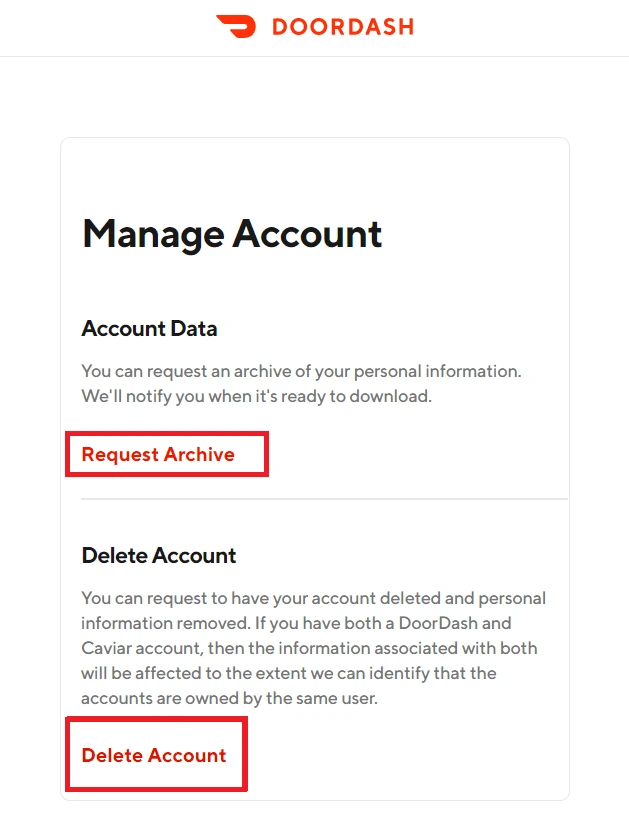 6. After you have downloaded all files, click on the "Delete Account" option.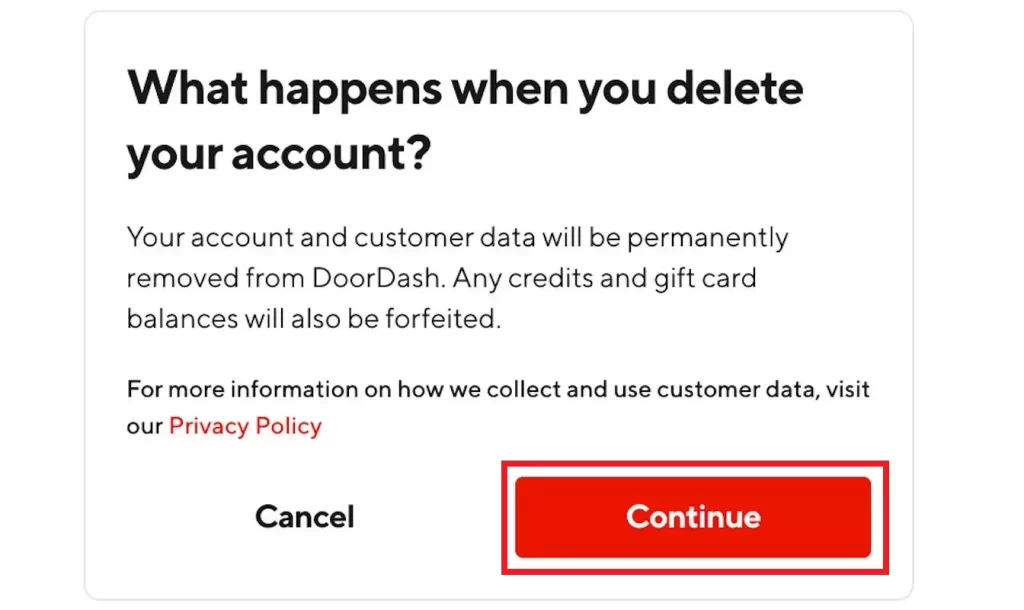 7. Enter the "Verification Code" sent to your mobile number or your email Id.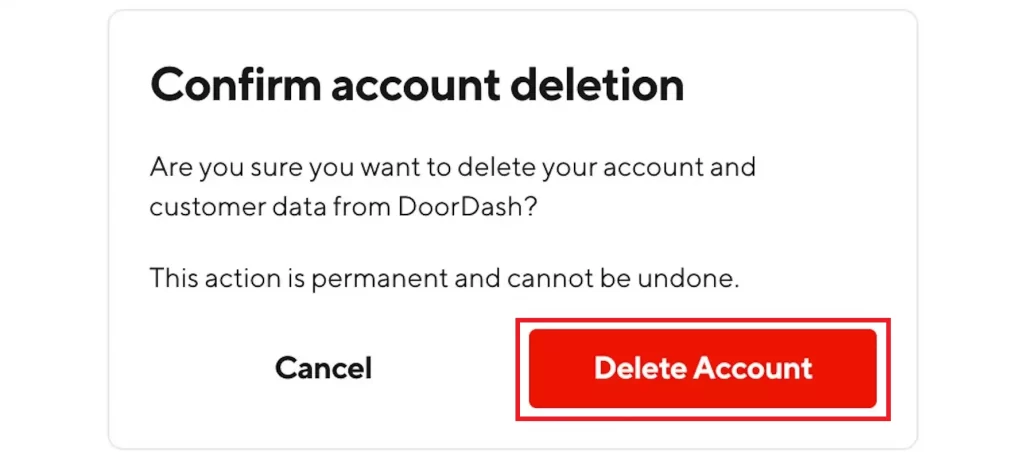 8. Once you complete the verification, your account will be deleted permanently.
Must See: How To Delete Reddit Account Using Mobile And PC
How To Delete DoorDash Account With Customer Support
Deletion of your account through customer support is practically impossible. However, you can deactivate your DoorDash account, it is also possible to reactivate it at any moment.
1. Look for the "Help" section on doordash.com. The only way to deactivate your Dashpass subscription is to submit the deactivation request.
2. You'll then be requested to provide personal information, such as your Name, Email, Phone number, and other details.
3. After you fill out the details, there is a description option where you can describe why you want to deactivate your Dashpass subscription.
4. Submit your request and wait to hear back from the customer service after you've double-checked all of your details and confirmed them.
Must Read: How To Delete Hulu Profile On Android, iPhone, Roku
Frequently Asked Questions
What happens when you delete your account?
Once your DoorDash account is deleted successfully, your account, customer data, and information will be permanently removed from DoorDash. Any credits and gift card balances will also be forfeited. This process cannot be undone.
Is it possible to reactivate a deleted DoorDash account?
Yes, it is possible to reactivate a deleted DoorDash account. You will have to call the customer service team and inform them about your reason for deleting your DoorDash account.
How do you remove an item from your cart in DoorDash?
To remove an item from your DoorDash order, open the app and tap the order card. Next, locate the order number on the order card and tap the number. On the bottom of the screen, tap the "Remove from Cart" icon.
Can you cancel DoorDash account?
In the upper right corner of your profile, click 'Manage Account' and select 'Delete Account'. If you want to delete your DoorDash Account, choose 'Continue.' To permanently delete your DoorDash account, click 'Delete Account.'
Why does DoorDash keep deactivating my account?
Accounts of Dashers that misuse their services or participate in fraud activities, or accounts of Dashers that encourage others to act similarly, are deactivated, according to DoorDash.
How do I remove my credit card from DoorDash app?
On your tablet or phone, open the DoorDash app. From the Home screen, select the Account page. Next, choose Payment Methods. Next, left swipe on your Credit Card and press Delete.
How do I cancel DashPass?
Log into your DoorDash account and navigate to the Account tab. Now select the Manage DashPass option and click on End Subscription. This method works for both Android and iOS users.
Is DoorDash deactivation permanent?
Unless you file a successful appeal, all DoorDash deactivations are permanent. The process occurs swiftly, and sometimes without notice. Your email will inform you if you can submit an appeal after a deactivation.
Wrapping Up
At the end of the day, I hope that this post has given you a better understanding of how to delete a DoorDash account. If you're fed up with DoorDash, then it's time to take action. Whether that means using the platform less or quitting altogether, the choice is now yours.