Reddit is a massive collection of multiple forums. It is such a large platform that provides any information. But, once you get into the universe of Reddit, you might have a lot of reasons to quit. That is why I am here for you. Today I am going to tell you how to delete a Reddit account. 
It is common for us to see people delete their accounts on Reddit because we can see numerous posts with deleted Reddit profiles. Deleting your social media account is a release from negativity. Whether you've abandoned your Reddit profile years ago and want to get rid of it finally, or the trolls have gotten out of your hands on your favorite subreddit. If you've decided it's time to leave the forum, follow this simple steps guide to delete your Reddit account.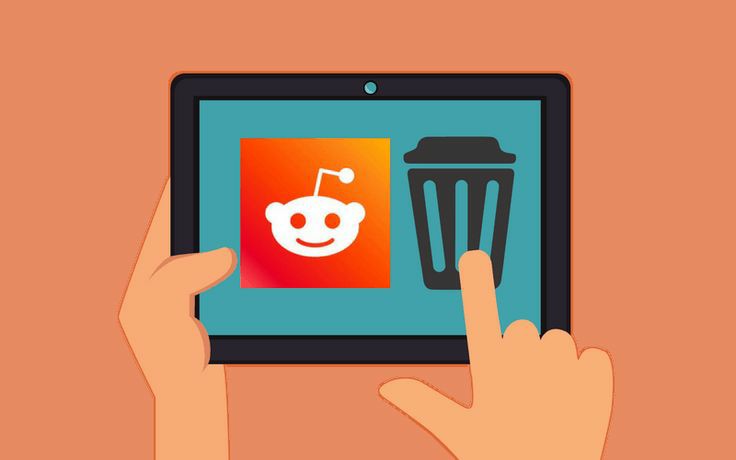 How to delete Reddit account
Go to reddit.com >> Log in to your Reddit account >> Go to "User Settings" >> Click "Deactivate Account" >> Enter your information and click "deactivate".
How to delete your Reddit account
Deleting your account on Reddit is basically referred to as "deactivating" your account. This means that you'd have the choice to reactivate your account after deleting it, but that is not the case here. Deactivating your Reddit account is an irreversible decision – even though you are welcome to make a new account after you delete your old one, you will not be allowed to choose the same username.
It's also mandatory to note that even if you delete your account, your post history will remain the same. You will not get the option to go back and delete your posts after deleting your Reddit account. Make sure to delete the posts that you don't want to show anymore before deactivating, otherwise, they will remain on Reddit and confirmed with the word "deleted" in place of your username forever.
Once you've deleted your past posts and decided to abandon your current Reddit account, follow these five easy steps to delete your account.
How to delete your Reddit account using mac or pc
Step 1: Go to Reddit website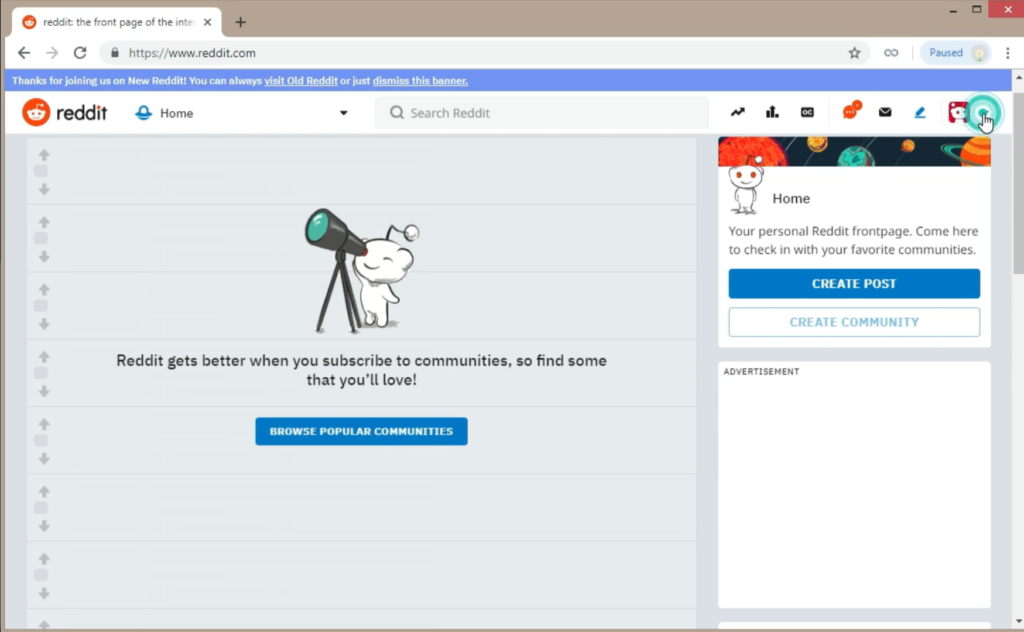 The first step to delete your Reddit account is to visit the Reddit website using a mac or pc. Type "reddit.com" into your browser address bar and press the enter key.
Step 2: Log in to your Reddit account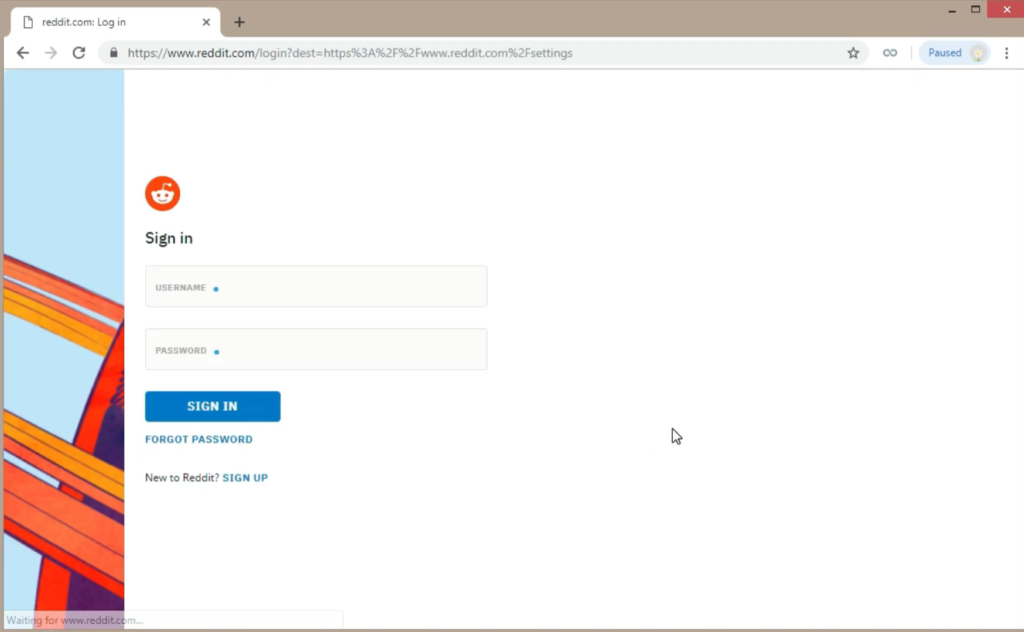 You'll need to log in to your Reddit account with your login credentials. First, click on the "Log In" button near the top right corner of your screen and enter your username and password. If you don't remember your password, you have to reset it. There is no other way to delete your Reddit account if you cannot remember or reset your account password.
Step 3: Go to "User Settings"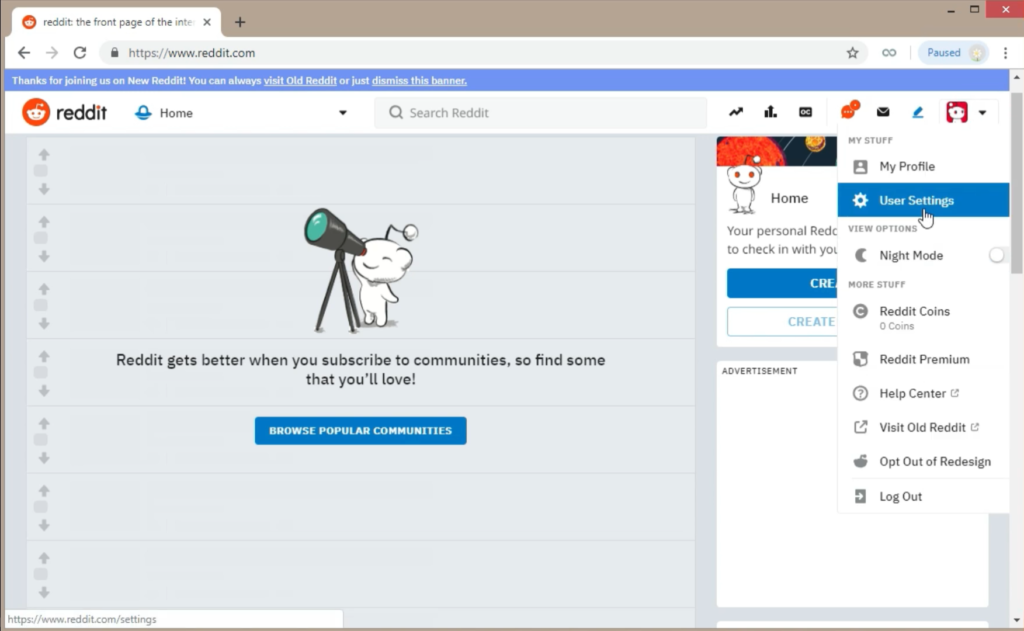 Go to user settings by clicking on the drop-down menu that displays your username, then clicking on the "User Settings" option.
Step 4: Click "Deactivate Account"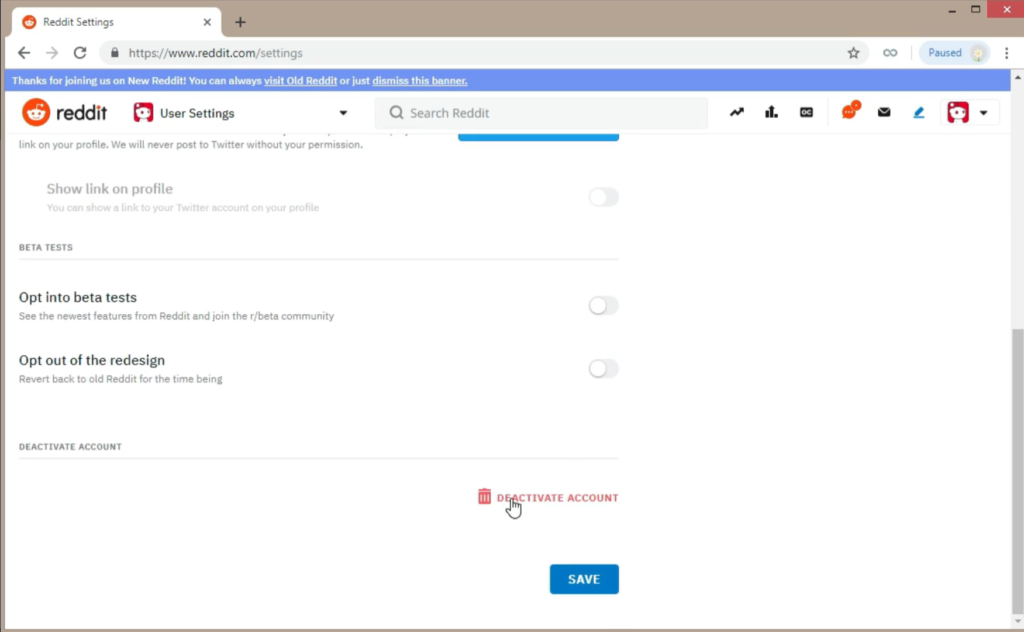 Once you are on the user settings screen, click on "deactivate account" option at the bottom of the user settings page.
Step 5: Enter your information and click "Deactivate"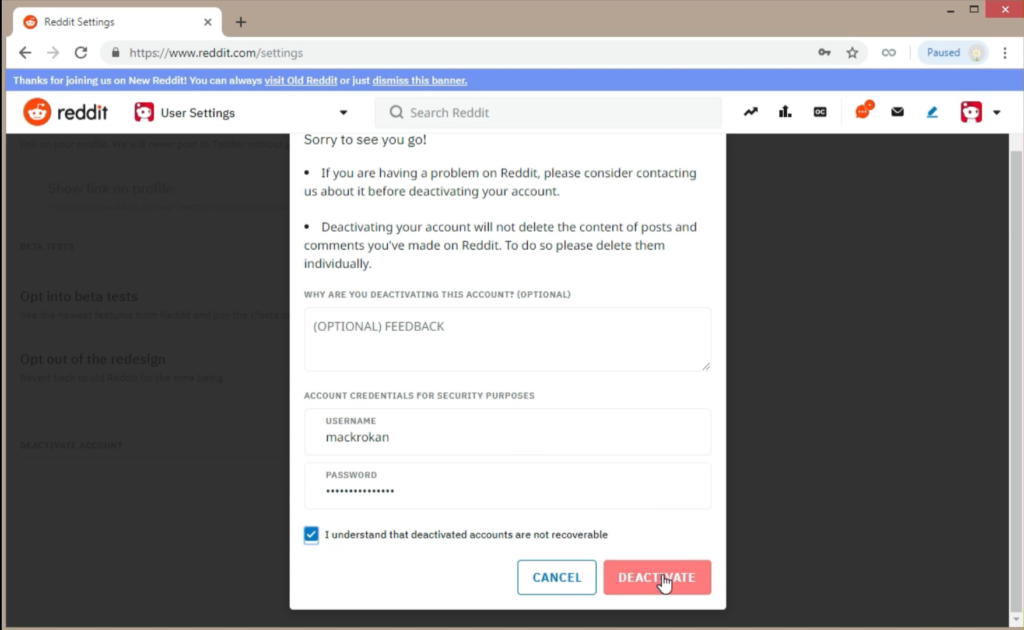 When you click "deactivate account", it will take you to a popup window that prompts you to fill in your username and password, and gives you the option to explain Reddit why you are deleting your account. You will also need to check the box. It means you acknowledge that you understand deactivating your account is an irreversible action.
Enter your information and click the delete Reddit account button, and that's all.
How to delete Reddit account using a mobile phone
Step 1: Go to Reddit website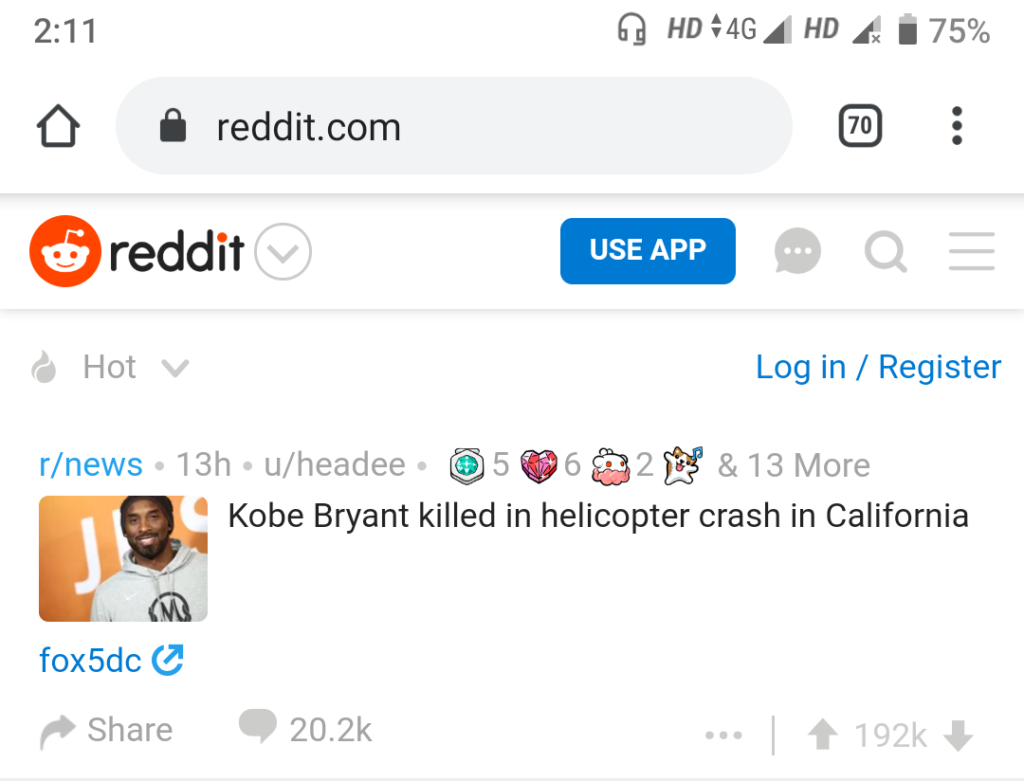 Go to "reddit.com" using a web browser because you cannot delete the Reddit account using the Reddit app. It would be best if you used a web browser to do that.
Step 2: Log in to your Reddit account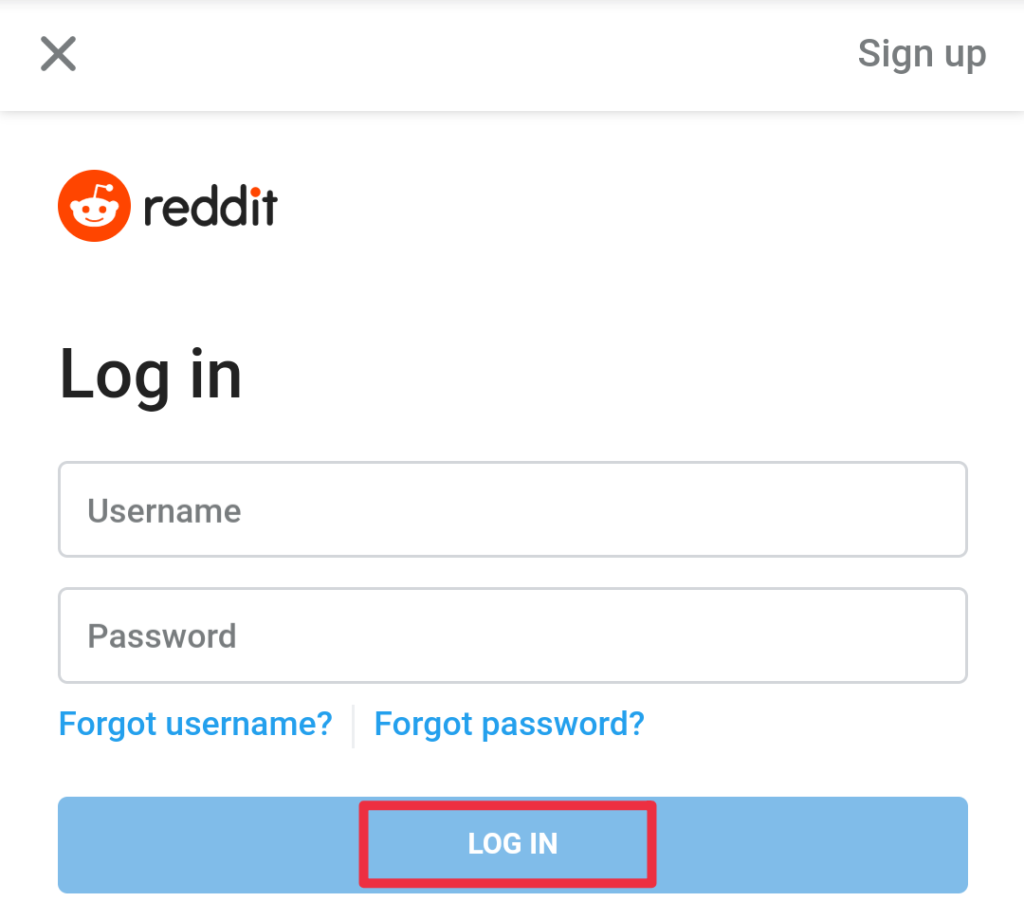 Tap on the Login/Register. It's the blue text in the upper-right corner of the Reddit Android app. Enter your login credentials associated with your Reddit account in the blanks and tap the red button that says "Login."
Step 3: Tap ☰ icon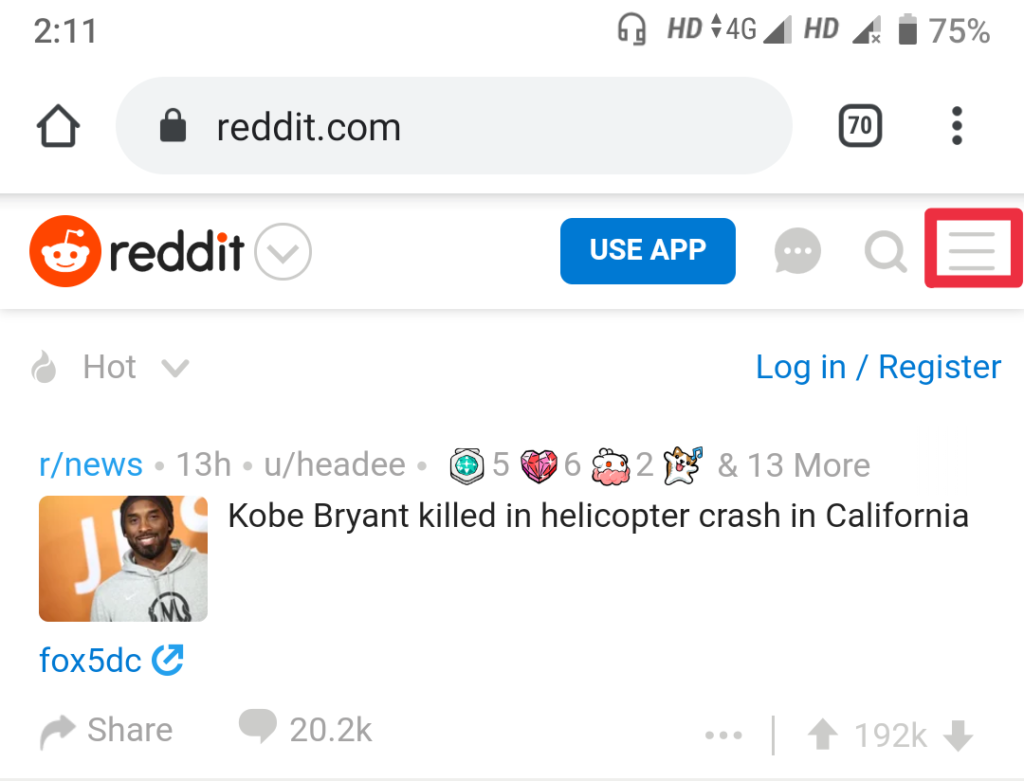 Now, tap the three horizontal lines icon ☰ in the upper-right corner. This displays the menu as a drop-down.
Step 4: Open the user settings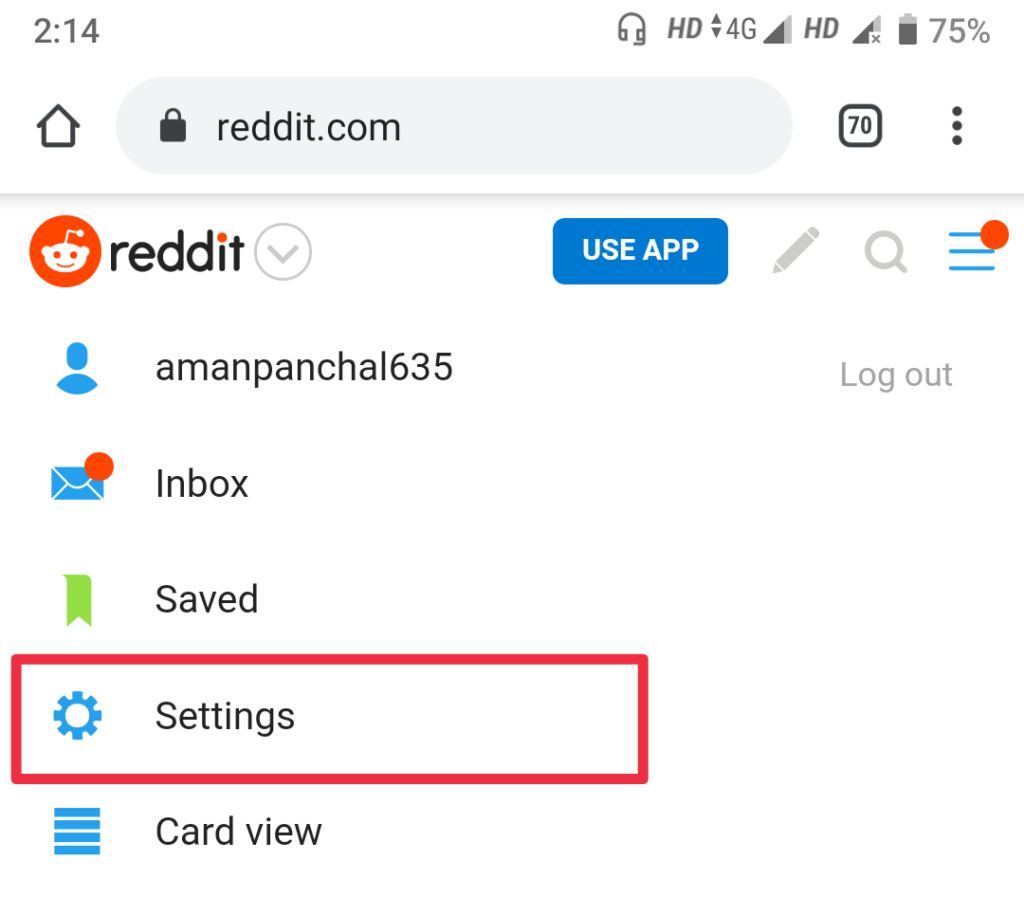 Now, tap on the Settings option. It is the fourth option on the menu next to a gear icon. Navigate to the tab that says Deactivate. Basically, it is the last tab at the top of the page. You may need to zoom in to read appropriately and tap the options present on the menu.
Step 5: Enter login credentials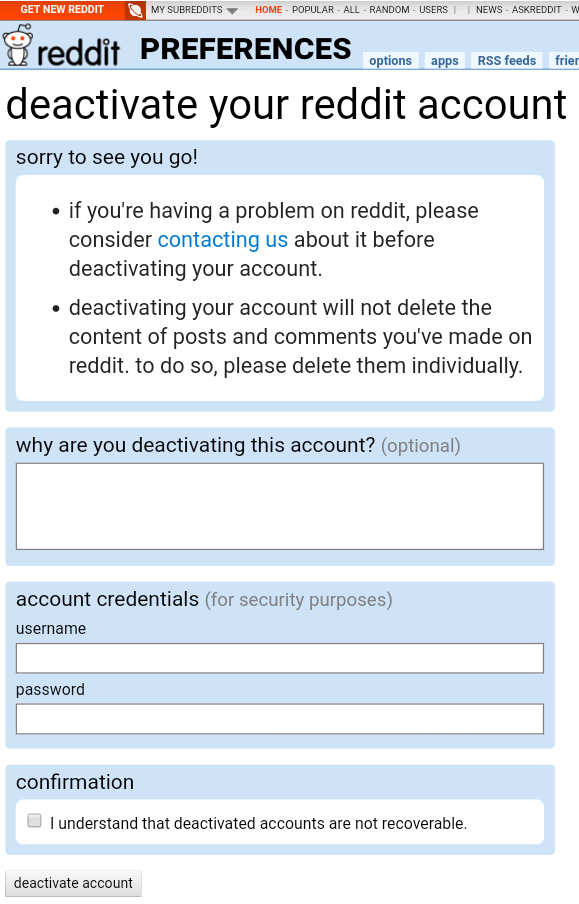 Enter your login credentials associated with the Reddit account. Tap the "username" and "password" blank spaces to enter the username and password. This is to confirm that you are the owner of the Reddit account you want to deactivate.
Step 6: Tap the checkbox
Tap the checkbox at the bottom. It is right next to "I understand that deactivated accounts are not recoverable." It means you acknowledge that you understand deleting your account is permanent. Once you decide to delete your account, it cannot be recovered.
Step 7: Tap "Deactivate Account"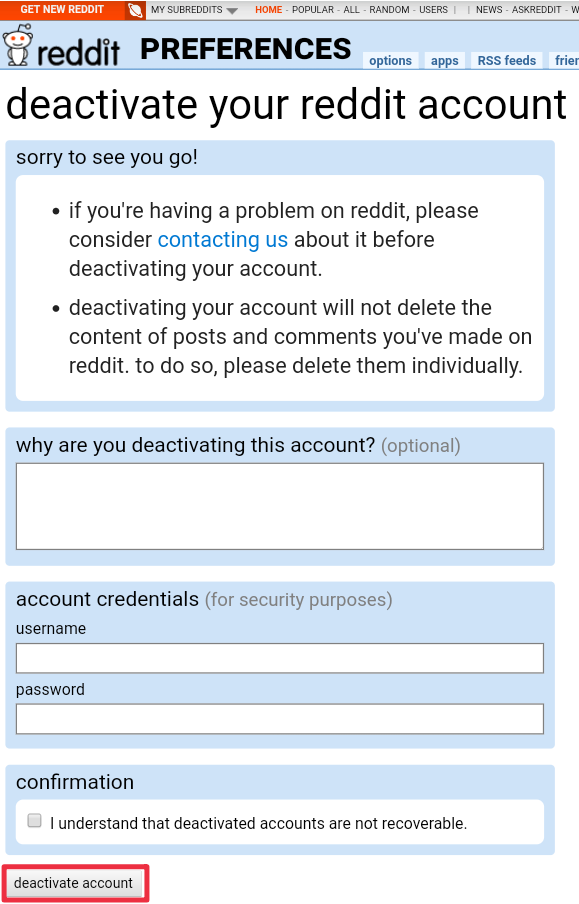 Tap the deactivate account button at the bottom of the form. This confirms that you want to deactivate your account permanently and deactivates your account.
After following the steps that I mentioned above, you are free of your old Reddit account. You can now either make a new account or take your social media business on other platforms.
Must Read: How To Fix Reddit App Not Loading Or Working
Why Delete Reddit Account?
There are many reasons why people delete their Reddit accounts. A vast amount of users do it for hiding their information. Many users have confirmed that they delete their Reddit accounts because they do not want to give much information to third-parties. When the users have spent a lot of time on Reddit writing about themselves, they decide to delete their Reddit accounts.
This is straightforward because these third-parties do not have to be hackers on the internet world. Sometimes they are the people we know from our day to day life, and we would not want them to know information about ourselves that could affect our relationships or daily life.
There is another mandatory thing to note about the privacy issue is the Reddit privacy violation scandal. Over the past recent years, it has come out that Reddit was leaking the information of some users, and because of the exposed private data of some users, it gives users a big reason to quit.
Furthermore, Reddit's CEO, Steve Huffman, used to have the authority to modify any part of the Reddit website. For example, usernames that are identical as Huffman's were modified automatically with the username of his critic.
That raised significant concern for Reddit users. They thought their data was unsafe on Reddit, and most of the users decided to delete their Reddit accounts.
An additional significant reason is deleting the account for changing the account username. Some of the users come up with a better username idea. Trends on the internet change, and people tend to follow them. They pick usernames that are related to the trend of the day. Of course, this is not the only reason. People can have other reasons, too, for changing their usernames.
Ways to Keep Your Data Private Online
Over the past recent years, there have been some newsworthy scandals surrounding the privacy protocols and policies of many social media platforms.
There are a lot of things that can be learned about you from your different social media accounts. There have been many cases of burglars hitting houses those guys know to be empty thanks to holiday announcements on social media platforms.
Most social media users reveal their exact location when they are posting through geotags without knowing it. This could give away your house address, and if your date of birth is mentioned on your profile, it makes it easy for fraudsters to commit identity fraud: the more information you give about yourself online, the higher the risk.
However, social media platforms are also useful in numerous ways – not just in staying connected to family and friends, but also for professional purposes. So, if you are not ready to give up social media platforms, there are a couple of things you can do to stay safe.
Read and check the privacy policies of the social media websites that you are signed up to and be cautious with those websites that share your data with third parties daily.
Furthermore, keep an eye on your privacy settings if you haven't already done so, limit, who can see what you post to trusted friends and family.
Additionally, don't give social media platforms permission to post or access your current location. Monitor your privacy settings daily to ensure that nothing has been modified without your notice. So, keep safe and do let us know in the comments section below which method works for you and share this with your family and friends.