Have you been having trouble getting the Reddit app to load on your phone? Or maybe the app's opening but nothing is appearing when you go to a sub? These are some of the most common Reddit problems we hear about, and fortunately, they're all pretty easy to fix.
Here's what to do if your Reddit app isn't loading or working properly on your iPhone or Android phone, or if it's telling you there's no internet connection when you know you have one.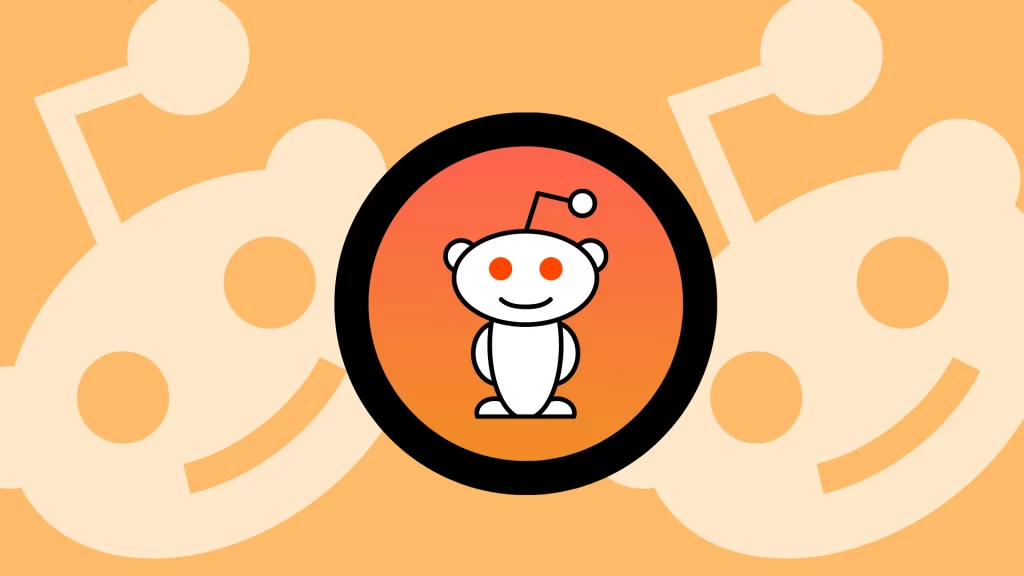 Restart The Reddit App
Sometimes, apps simply crash and close without much warning. If you're having issues with your app, try closing it out of your multitasking menu and opening it back up again.
This should help refresh things and allow you to log in once more. If not, move on to another fix below.
Also See: How To Delete Reddit Account Using Mobile And PC
Check For App Updates
While running an app that is a little older isn't usually a problem (as long as it runs properly), it may encounter issues from time to time. Check the Google Play Store, Apple App Store, or any other app store you use for any updates right now.
Go to your respective app stores and check for any pending updates and install it right away and check if the loading issue still exists.
If you couldn't find any pending updates then the issue might be something else, don't worry try the next solution on the list.
Check Your Internet Connection
Sometimes, when you're in a place without solid internet connectivity, the Reddit app never loads or lets you sign into it.
Try connecting to a different internet service or moving closer to your Wi-Fi router. You may want to try using mobile internet data instead if you're on Wi-Fi.
Changing connections may occasionally restart the app and get it working again, even if you already have a decent signal.
Must See: How To Stream Crunchyroll On Discord
Clear Reddit App Cache
If you're running out of luck trying to log back in with the existing connection, try clearing your Reddit cache. To do this
Tap and hold the Reddit app icon.
Select the App info option.
Tap on Clear App Data.
Tap on Clear cache.
Open the Reddit app again.
This will surely solve most problems, and you're welcome to go back and enable your account once more.
Log Out Of Your Reddit Account
If your Reddit app still didn't load, or if one of the other Reddit fixes above didn't work for some reason, this is a quick but rather typical solution. If you do happen to not be logged in anywhere else anymore (even on another website) just log out and log in back again.
Sometimes the Reddit app can't verify whether you're a genuine user or not, and the app usually freezes at this point. Here is how you can fix it:
Open the Reddit app and tap on your profile icon in the upper-right corner.
When the Accounts pop-up appears, tap on your username.
Log out by tapping the arrow icon to the right of your username.
Tap on the profile icon again to Log back in.
Also Read: How To Turn On NSFW On Reddit App
Uninstall And Reinstall The App
Try uninstalling and reinstalling the Reddit app. This might resolve any performance issues you're experiencing with it.
Tap the "Apps" button in the "Settings Menu."
Tap on the "Reddit" app in the apps section.
Tap on the "Uninstall" button and restart your phone.
Enter the correct "User ID and Password", and see if it functions properly.
Restart Your Device
Restarting your phone might solve some issues related to Reddit, but this should only be performed after checking all of the other fixes on our list.
Some users reported that restarting their devices multiplied the time it would take Reddit to load. Restarting your smartphone or tablet can also help you fix the Reddit app crashing issue. Here is how you can do it:
Android
Hold down the Power button on your Android device to restart it.
Select Power off or Restart when a menu appears on the screen.
Apple
Hold down the Power and Volume Up buttons on an iPhone or iPad to reboot it.
Swipe the slider to the right when it appears at the top of the screen.
Press the Power button again after the device has been turned off to restart it.
Must Read: How To Get Discord Nitro For Free
Wrapping Up
We hope that these issues have been resolved now and that your Reddit app is working just fine. With a little time and effort, you can hopefully fix your Reddit app not loading or working issue with these 7 tips. If you are still having any issues with the app and are looking for a resolution, feel free to drop us a shout on social media.