There are many Amazon Kindle users out there and the user base is increasing day by day. Most book lovers access books using the Kindle, Mac, or PCs. But, what if you have a Google Chromebook? To access Amazon Kindle in Chromebook you need to take a slightly different approach other than your Windows/Mac PC. The Amazon Kindle can be accessed using most of the smart devices available out there. Amazon Kindle is one of the best book reading platforms available for iOS, Android, Windows 8/10, and Kindle Fire devices.
However, the company also take care of online users and launched a web application known as Kindle Cloud Reader. The application has been found to be very compatible with Chromebook. Users can easily log in to the Kindle app using their Kindle/Amazon account and access, read, and download books available in your library.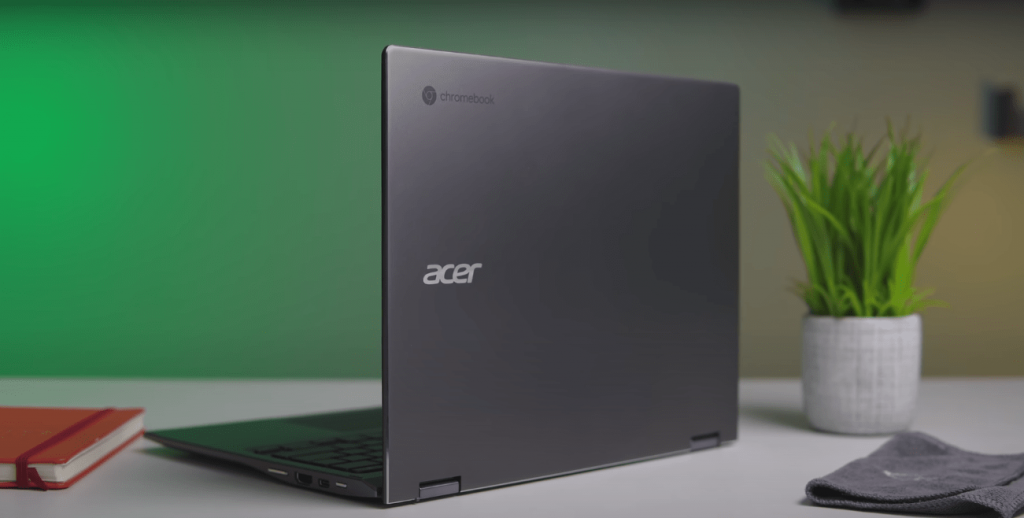 How To Install Amazon Kindle On Chromebook
How To Install And Read Kindle Books On Chromebook
We know some users still might be confused but don't worry we have created a step by step guide on how to install, access, and read Kindle books on Chromebooks. Just follow one of the two methods mentioned below:-
Kindle Cloud Reader Chrome extension
Kindle Android App
1. Kindle Cloud Reader Chrome Extension
Kindle Cloud Reader is a web app that helps you to read Kindle books online. It is free and web-based, which means that readers can access it from any web browser of their choice.
Features
Enhance your reading experience by customizing font size, background color, text color, number of columns, etc.
Whispersync technology syncs your reading progress and notes to your kindle account available on other devices.
Your latest book is immediately made available for offline use, and you can opt to save books for offline reading at any time.
Search and revisit words, topics, characters, or sections available in the book.
Create and delete notes, highlight your favorite sentences, and bookmark.
Search the meaning of words and listen to how they are pronounced (available only for the English language)
Shop millions of Kindle books, new releases, and bestsellers from the Kindle Store.
Must Read: Why Is My Chromecast Zoomed In? [How To Fix]
Installing Kindle Cloud Reader On Chromebook
Amazon Kindle Cloud Reader is full of amazing features that you can explore later. So, without wasting any time let's look at how you can install and add the Kindle Cloud Reader Chrome extension on your Chromebook.
Step 1: Open the Chrome web store and search for Kindle Cloud Reader, and select the first result.
Step 2: Click on the Add to Chrome button seen on the Kindle Cloud Reader extension page.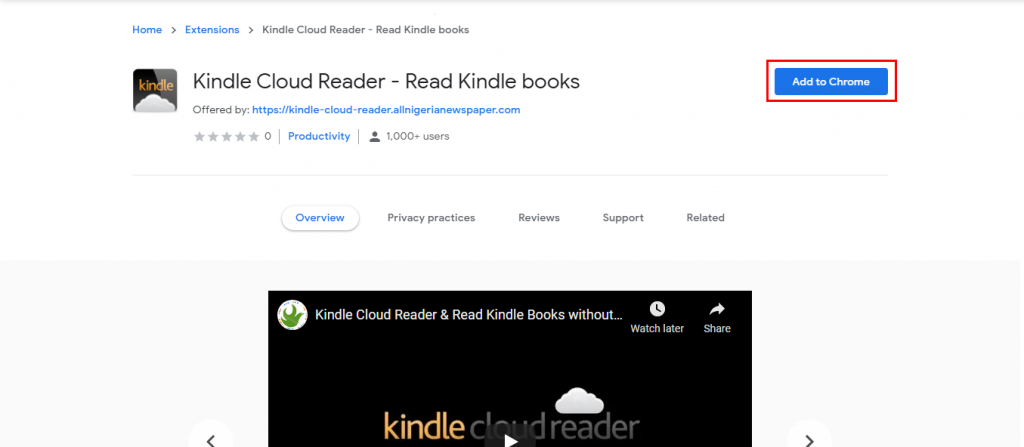 Step 3: Once the extension is installed, you will see the Kindle Cloud Reader on your application menu.

Step 4: Right-click on the icon and select Open as a window. This will open the Kindle Cloud Reader in a separate window making it easier to navigate with other tabs.

Note: You will need to sign in with your Kindle/Amazon account. If you don't have one, you can proceed with the "Create Amazon Account" option.
Also Read: How To Cancel Audible Subscription (Android, iOS)
2. Kindle Android App For Chromebook
Step 1: Open the Google Play Store on your android Chromebook and search for Amazon Kindle. If you are having trouble finding the app, you can use the button below.

Step 2: Now, install the app and once its done, continue to open it from the Application menu.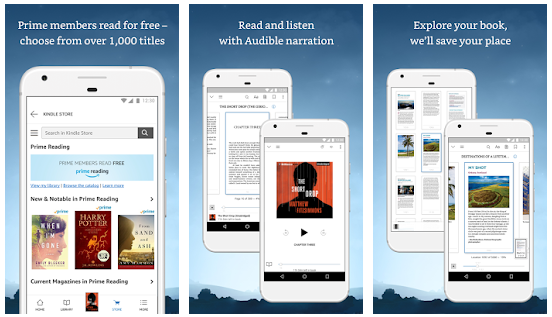 One thing to remember is that the Amazon Kindle application is not optimized and designed for Chromebooks or laptops in particular. As a consequence, the general UI may seem a little sloppy. It performs best though and has more features than a web app.
This is it! You can now easily access, download, and enjoy reading Kindle books on your Chromebook.
Must See: How To Install Virgin TV Go On Firestick?
Note: This method will only work for Chromebooks that have support for Android applications.
Summing Up
So, this is how you can install or access Amazon Kindle on Chromebook. Now, don't put a stop and enjoy reading your favorite books anywhere or anytime. Share this with your family and friends too so their reading journey won't stop in the middle. Check out our other posts for the latest tech content and How-To-Guides.