Twitter proves itself a wonderful platform for social interactions, but because of its frequent UI upgrades users get confused. A lot of users want to connect their Twitter account with their respective social media handles like Facebook, Instagram, Gmail and more. And, because of their complex UI changes many users are questioning how to find Twitter profile URL. Keeping that in mind, we have created an ultimate guide that answers all your questions.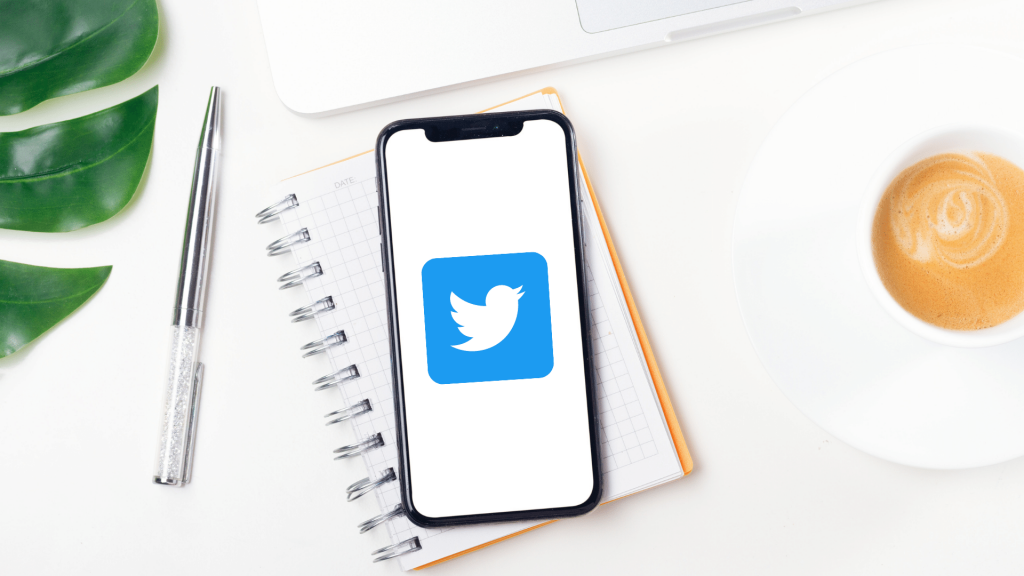 How To Find Twitter URL To Share On Instagram & Facebook
How To Find Twitter URL On The App
#1. Open Twitter app and tap on your profile pic, select "Profile" option.
#2. Select any of your tweets from your profile feed and tap on "Share" icon.
#3. Now, select "Copy link to Tweet".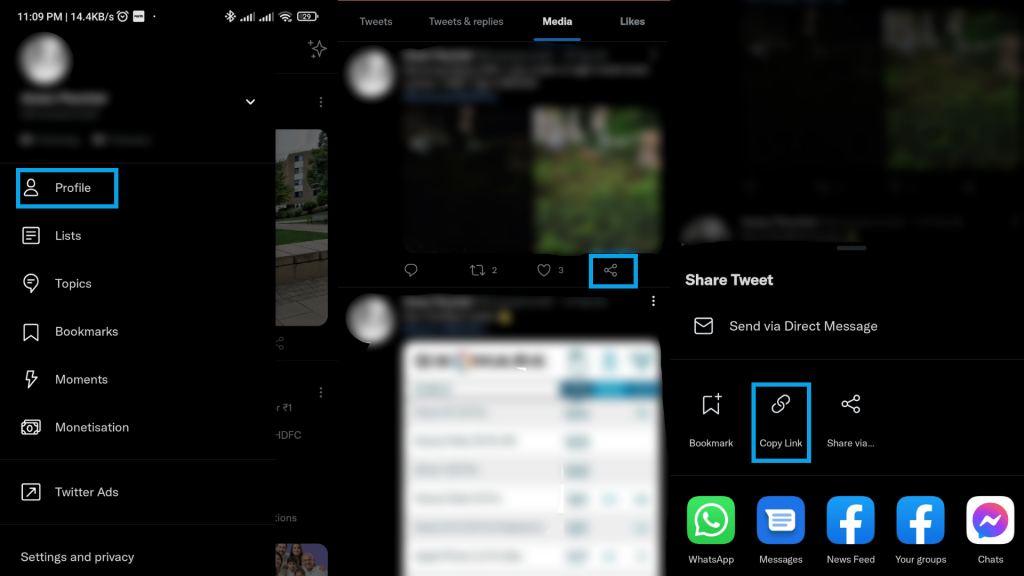 It is not simple to copy your Twitter profile URL using the official Twitter app. Therefore, there is a three step process you have to follow.
Now, to share the copied link paste it wherever you want but delete the part that starts after your username from the URL: Remove everything that starts after "https://twitter.com/username/".
Also See: How To Unblock Someone On Snapchat – Best Way
How To Find My Twitter URL On Desktop
Basically your twitter profile URL is pretty straightforward, if your don't know your twitter profile URL usually looks like this: https://twitter.com + / + username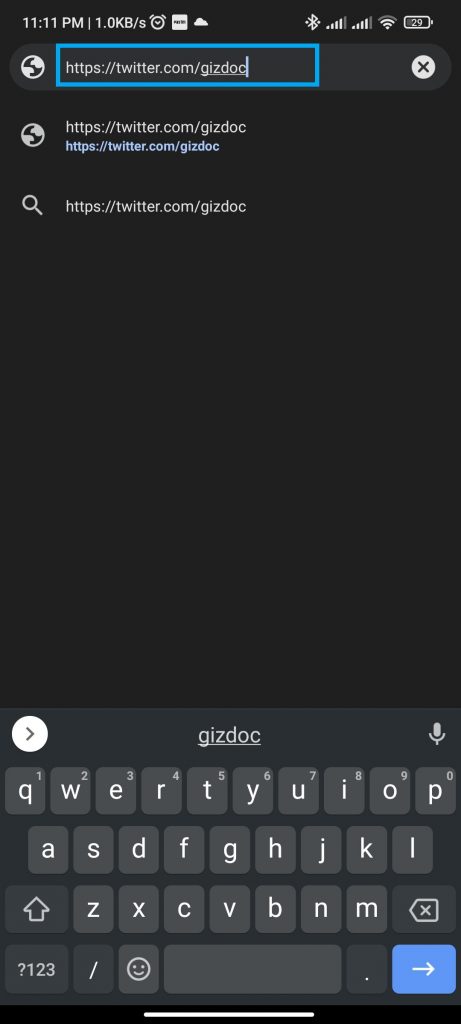 If you are not sure what your Twitter username is or you just want to make sure you type everything right before sending it, it is best to copy-paste your Twitter link.
It is easy to find your Twitter Profile URL on desktop, just follow the steps given below:
#1. Open and login on twitter.com in any browser
#2. Click on "Profile" option in the left column
#3. Copy URL from the address bar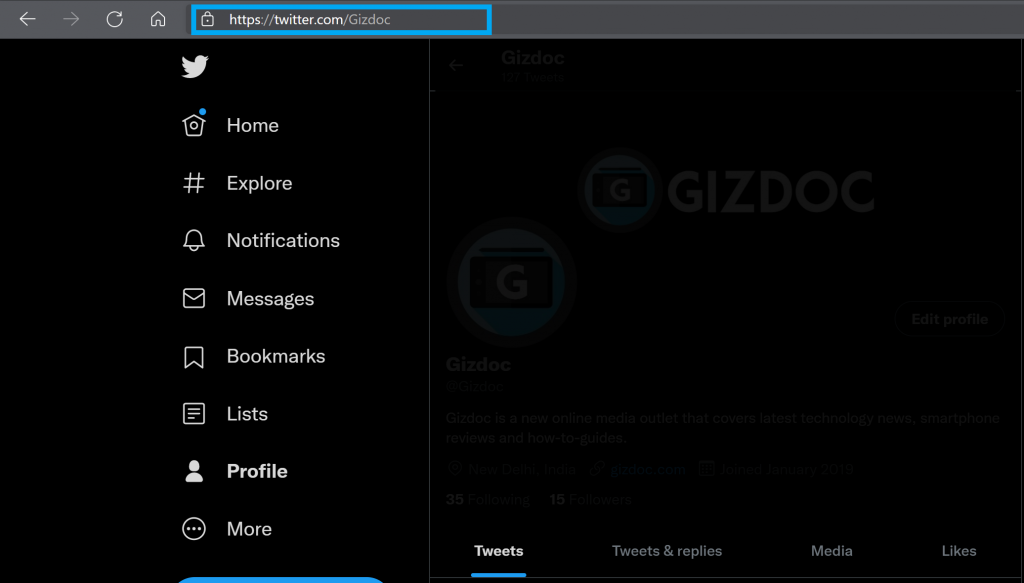 How To Share Twitter Profile URL On Instagram, Facebook, And Gmail
The best way to build Twitter followers is to share your Twitter profile with your friends. These profile links on other social media platform sends your friends directly to your Twitter Account.
Here are some suggestions:
Put Your Twitter Link On Instagram
#1. Login into your Instagram account and tap on your profile pic
#2. Tap on "Edit Profile"
#3. Now, paste your Twitter Profile link in the "Website" section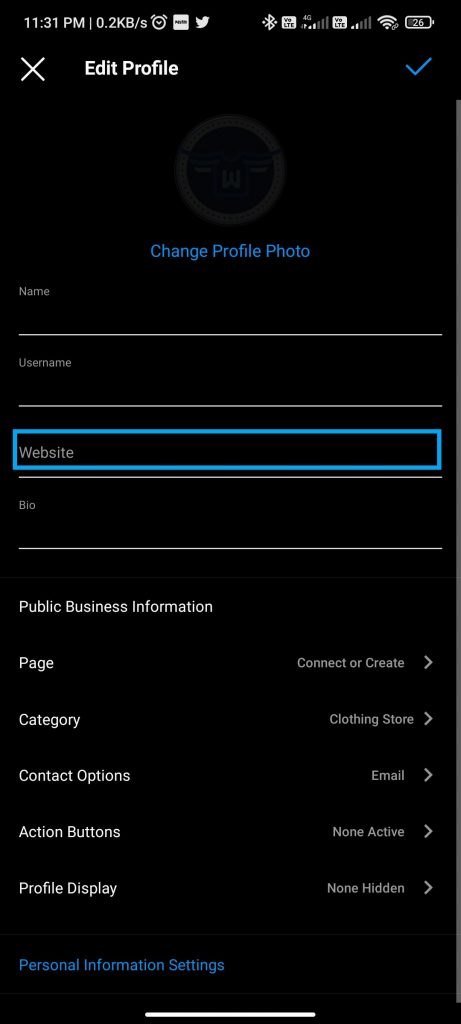 Instagram let add only one link inside the bio section, so you will only be able to link your Twitter profile there. In case you want to add any other link you have to remove the first one.
Must Read: How To Cast Android To Apple TV [4 Simple Steps]
Put Your Twitter Link On Facebook
#1. Login to your account on Facebook
#2. Tap on the profile pic to access the profile page
#3. Tap on "See Your About Info"
#4. Scroll down to "Contact Info" and tap on "Edit"
#5. Go to "Social Links" section
#6. Now, choose "Twitter" in the drop-down
#7. Enter your Twitter profile username
#8. Select who can see your "Twitter Profile"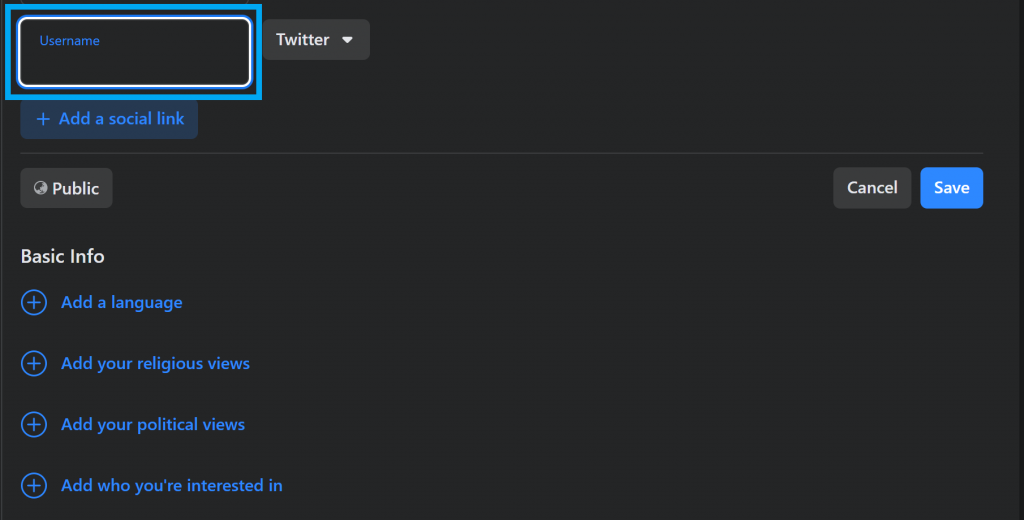 Put Your Twitter Link In Your Gmail Signature
#1. Sign in to your Gmail account
#2. Tap on the "Settings" icon
#3. Scroll down to "Signature" section
#4. Write a message and paste your Twitter URL

Gmail will automatically embed this note at the bottom of the email from now on, whenever you send anybody an email. It will bring more followers with each email!
Wrapping Up
So, now you can easily add your Twitter profile to any social media platform and can increase your user engagement. If this ultimate guide is helpful for your share this with your friends and for more helpful content check out our other How-To-Guides. Also, you can follow me on Twitter @Amanpanchal0.