Sometimes the Netflix video player shows a black screen. You're expecting a funny moment with your family or maybe you're ready to see a movie. But no, no relief from this Netflix black screen.
A black Netflix screen can ruin the experience and most of the time is caused by poorly configured software, outdated drivers, or certain plugins and addons for the browser that interfere with the site.
So before you start spending hours troubleshooting this particular problem, we will tell you 4 ways to fix the Netflix Black Screen issue.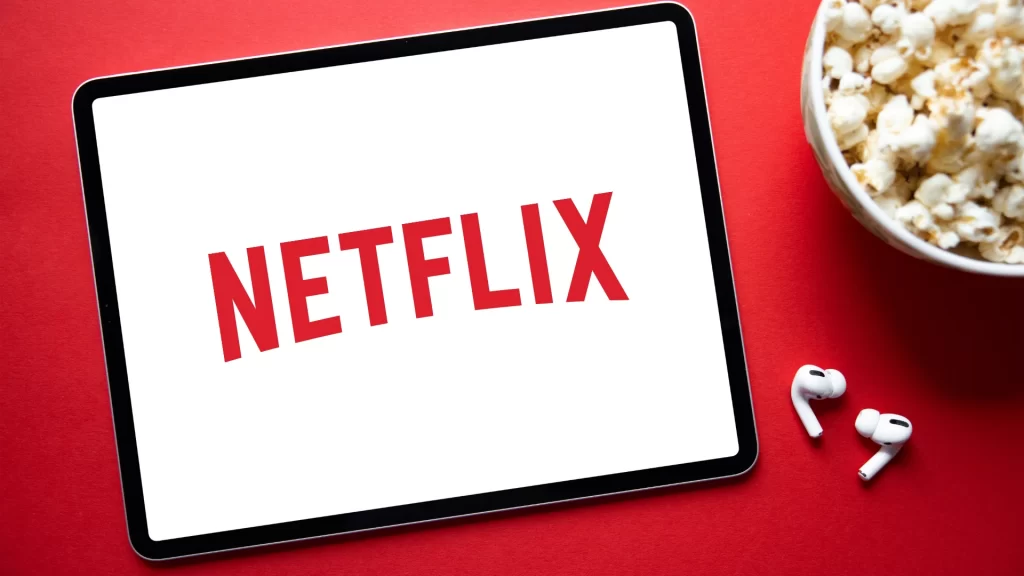 How To Fix Netflix Playing Sound With No Picture
We understand how crucial Netflix is to you, so we've provided four simple ways for you to try to get your Netflix back running again.
#1. Check For Netflix App Permissions
Netflix will not be able to work smoothly if you are using Windows and do not give access to required permissions.
Go to the Windows Settings.
Click Apps >> Netflix >> Advanced Options.
Click on Reset.
Go to the Advanced Options tab to see if all the permissions are enabled.
Once you have given all the required permissions for the Netflix app to run smoothly, try playing a movie on the app.
Also See: How To Sign Out Netflix On LG Smart TV
#2. Clear Cache Data
When you surf the internet, data is saved that minimizes the time it takes for a website to load. This data builds over time, causing issues with your PC.
Windows
Click on the 3 dots in the top right corner of the browser.
Select Settings >> Privacy & Settings >> Clear Browsing Data.
Select time range to All Time.
Check the Cookies and other site data and Cached images and files boxes.
Click on Clear Data.
macOS
Go to the Safari app on your Mac.
Select History >> Clear History.
Click on the pop-up menu.
Select time range to All Time.
You have now deleted your browsing history and may sign in again to see if the Netflix black screen issue is fixed.
#3. Turn Off The VPN
Because VPNs safeguard your internet connection, they may occasionally block Netflix from working when you are connected to the internet. It could also happen if your VPN server is slow.
Windows
Go to Settings on your PC.
Select Network & Internet >> VPN.
Turn off the VPN.
macOS
Go to Settings >> System Preferences >> Network.
Select VPN on the left.
Select the Disconnect option.
Your VPN is now turned off, now sign in to your Netflix account and check if the issue is fixed.
Must Read: How To Get Beachbody On Demand On Your TV?
#4. Check Your Internet Connection
Your internet connection might have been disrupted, causing your smart TV to lose connectivity.
Turn off the TV and unplug it from the power source.
Unplug your WiFi and wait for about 30 seconds.
Plugin your WiFi and wait until all the lights are back on.
Plugin your TV and turn it on.
Now, open the Netflix app on your TV and check if the black screen issue still persists.
Why Does My Netflix Go Black?
I've had a number of folks come to me with Netflix black screens, and the solutions are always different. When encountering black screens, the first thing you should do is verify the status of Netflix. If the stream is having problems, this is why your video is black.
If you're using Windows to access Netflix, your app may be out of date and needs to be updated. You can update the app directly from the Microsoft app store.
If you've recently downloaded Netflix and it is stuck on the black screen, it might be due to inappropriate installation files. Uninstall and reinstall the program to see if that helps. To solve the problem, you can also disconnect and reconnect your wifi access point.
Why Is My Netflix Screen Black On My Laptop?
There are three major reasons that can make your Netflix screen go black on your laptop:
Your PC's antivirus must be interfering with Netflix.
You must be using Windows outdated version.
Your PC's adware must be deactivated.
Why Is Netflix Playing Sound But No Picture?
If you are hearing sound and seeing a black screen on your Netflix while playing a movie or series. It's possible that there's a problem with the device you're using to stream Netflix. Your device may have corrupted some specific installation files of Netflix.
Wrapping Up
All the methods discussed above do work, at least as far as most users have reported. I have tried all of them and got my solution to fix Netflix black screen issue. So you can try any one of these methods and get rid of your Netflix black screen problem.