Asus Rog Phone 2 is the gaming beast in the smartphone market having Snapdragon 855 Plus Soc, up to 512GB of internal storage, and up to 12GB of RAM. Asus is doing a pretty good job with its gaming smartphone lineup.
The feature in Asus Rog Phone 2 that grabs your attention is its AMOLED display having 120Hz of refresh rate per second unite with the 1ms of response time after input and a 240Hz touch sampling rate. The Asus Rog Phone 2 is the best smartphone that can provide you smoothest gaming experience this year without having any doubt.
However, what's the 120Hz of the display for if you won't have games that can take advantage of it?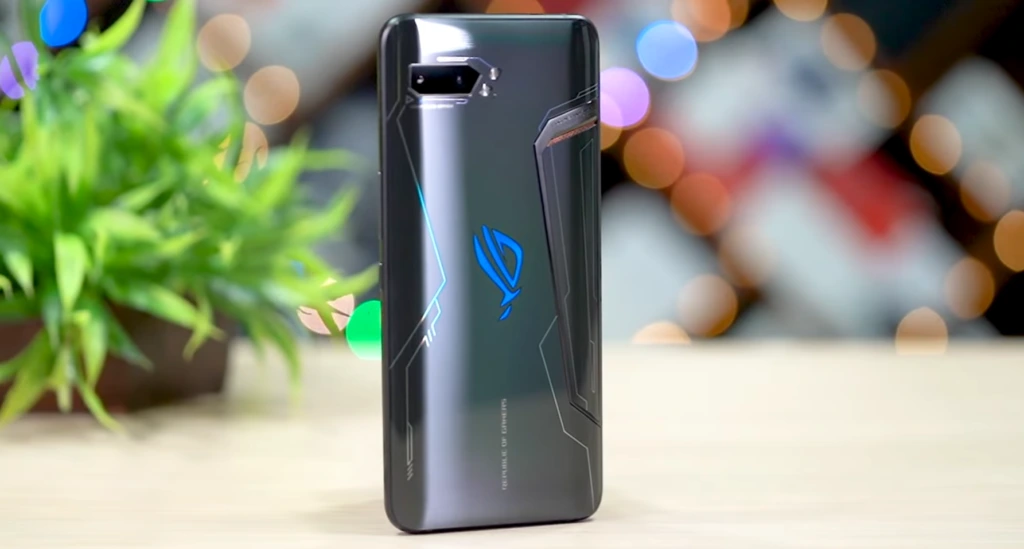 Fortunately, there is a long list of Android games that support gameplay up to 120FPS, and now I am pretty excited to tell you about those games. Games are divided into ten basic categories, and those are Arcade, Action, FPS, Fighting, MOBA, Puzzle, RPG, Racing, Strategy, and Simulation. Let's have a look at all the 120Hz games you can play on Asus Rog Phone 2.
Also See: Fortnite Rule 34 And Codes Of Conduct Explained
120Hz Games For Asus Rog Phone 2
Arcade
1. Alto's Adventure
2. Alto's Odyssey
3. Chicken Jump
4. Chilly Snow
5. Dub Dash
6. Hill Climb Racing 2
7. Minecraft
8. Pac-Man
9. Pac-Man 256
10. Perfect Slices
11. Rocket Sky
12. Sand Balls
13. Shadow Fight 3
14. Sky Force Reloaded
15. Sonic the Hedgehog Classic
16. Subway Surfers
17. Trials Frontier
18. Zen Pinball
Action
1. Ace Force: Joint Combat
2. Bendy in Nightmare Run
3. Bullet Force
4. Bullet League
5. CATS: Crash Arena Turbo Stars
6. Grimvalor
7. Injustice 2
8. Into the Dead
9. Lara Croft: Relic Run
10. Mini DAYZ: Zombie Survival
11. Robot Warfare
12. Shadow Fight 2
13. Shining Force Classics
14. Soul Knight
15. Space Jet
16. Star Forces: Space Shooter
17. Temple Run 2
Must Read:- 19+ Best Samsung Smart TV Apps December 2019
FPS
1. Cover Fire
2. Dead Target
3. Dead Trigger 2
4. Frag Pro Shooter
5. FZ9: Timeshift Legacy of the Cold War
6. MaskGun
7. Modern Ops
8. Pixel Gun 3D
9. UNKILLED
Fighting
1. Marvel Contest of Champions
2. Mortal Kombat
3. Skullgirls
4. Streets of Rage 2 Classic
MOBA
1. Vainglory
Puzzle
1. Card Thief
2. Deus Ex Go
3. Flaming Core
4. Hitman Go
5. Lara Craft Go
6. Lemmings
7. Pac-Man Pop
8. Shadowmatic
9. Tiny Room Stories: Town Mystery
10. Toon Blast
RPG
1. Assassin's Creed Rebellion
2. Blade Bound
3. Durango: Wild Lands
4. Eternium
5. Legendary: Game of Heroes
6. Man or Vampire
7. Nonstop Knight 2
8. Summoners War
9. The Walking Dead: Road to Survival
10. WWE Champions 2019
Racing
1. Breakneck
2. CSR Racing 2
3. Gear.Club – True Racing
4. Real Racing 3
5. Riptide GP: Renegade
6. Traffic Rider
Strategy
1. Auto Chess
2. Badland Brawl
3. King of Sails: Royal Navy
4. Space Commander
5. Stick War: Legacy
Simulation
1. Airline Commander
2. Deer Hunter 2018
3. Dokdo
4. Epic Battle Simulator
5. Epic Battle Simulator 2
6. Grow Kingdom
7. Plague Inc.
8. Rebel Inc.
9. SimCity BuildIt
10. Space Armada: Galaxy Wars
11. Subdivision Infinity
So, those are all the games that you can play up to 120Hz in Asus Rog Phone 2. We, know these games are still not enough for you, but we'll update the list as soon as new 120Hz games are released.