Amazon Kindle is quite popular among book readers, if you are a bibliophile like me and use Kindle to read books then you may already know about the common issues a Kindle user face.
So, in today's article, we will discuss how to fix common Kindle issues including Kindle won't turn on issue. We found the 6 best ways that you can use to fix your Kindle won't turn on issue.
6 Ways To Fix Kindle Device Won't Turn On Issue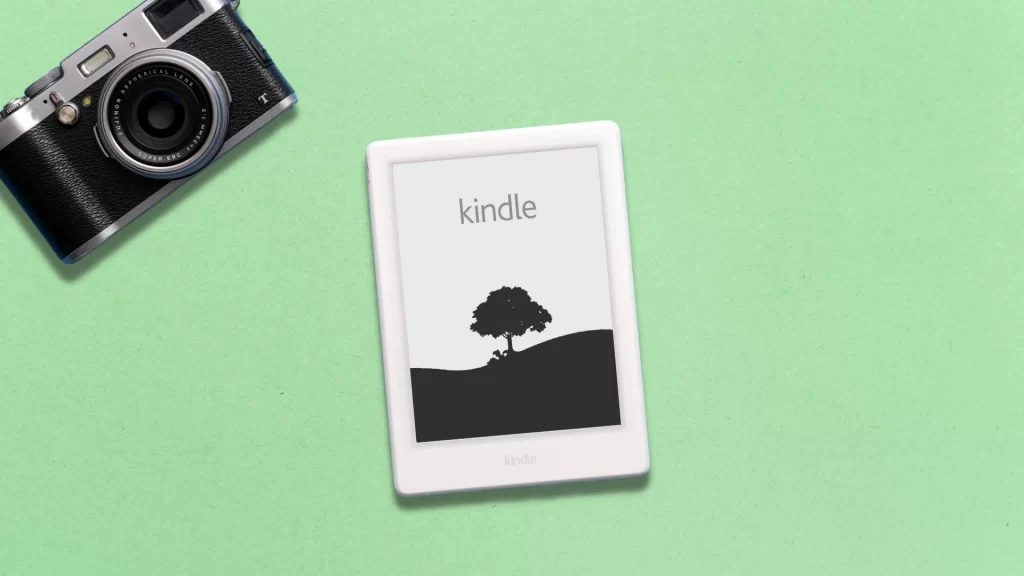 1. Reset Your Kindle
In order to reset your Kindle, press and hold the power button of your Kindle device for around 40 seconds. Now, press the power button once more to turn on the Kindle.
You'll see a welcome screen when your Kindle is turned on successfully. It will restart any Kindle devices that have been unresponsive.
2. Charge Your Kindle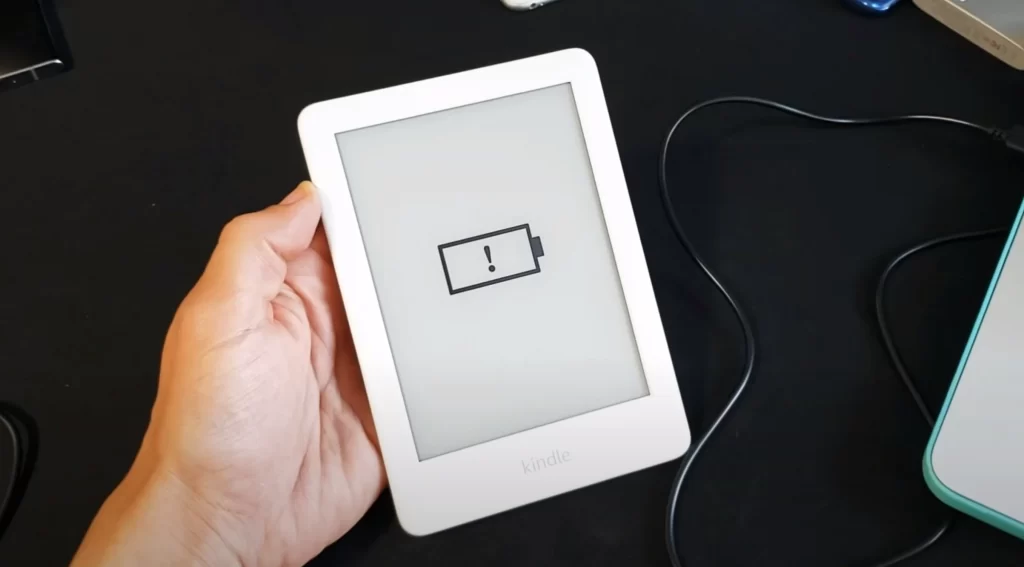 Your Kindle is most likely not turning on because its battery is dead. Connect it to a charger and set it aside for a few minutes. If you notice a charging animation on the screen, it means your Kindle's battery is low, and you should charge it until it is fully charged. If no charging animation appears, try a new charger, various wall outlets, or a power bank.
3. Use The Volume Down And Power Button
This method is compatible with a number of 5th generation Kindle Fires. It may not work for your device, however if your kindle has failed to turn on even after being connected to a charger, you should give it a shot.
Press and hold the volume down and power buttons for around 5 seconds at the same time. Now, wait for your Kindle to respond and turn it back on.
4. Reset Using The Recovery Menu
Resetting your Kindle through the Recovery Menu is a little complex, but most of the time it solves the Kindle won't turn on issue. Press and hold the volume up and power buttons at the same time for about 45 seconds. A menu will display with various options including wiping data or resetting factory settings.
The touch on your Kindle won't work while you are in the Recovery Menu. So, in order to navigate using your device's volume buttons. Go to the Factory reset or wipe data option and select it by pressing the power button.
This will erase everything on the Kindle device and resets it to factory settings. Your Kindle will turn on automatically when the reset process is completed.
5. Install Latest Update Using The Recovery Menu
Make sure your Kindle device at least has a 40 percent charge available before you start following this process. Now, hold down the Volume Up and Power keys for around 45 seconds to enter the recovery menu. Go through it using the volume keys, then hold the Volume Up button until you see Installing Latest Software and select it by pressing the power key once. 
You must wait till the installation is finished because it is time-consuming. When the installation is complete, your Amazon Kindle will immediately turn on.
6. Contact Amazon Customer Support
If none of the above alternatives work, your last choice should be to contact Amazon customer support for assistance in resolving your problem.
If your kindle is still under warranty, they may replace or repair it depending on the extent of the problem. Even if your Kindle isn't protected by a warranty, customer support may be able to put you in the proper way for troubleshooting.
Also See: How To Install Amazon Kindle On Chromebook
Other Common Amazon Kindle Problems and How to Solve
My Kindle Won't Connect To PC
It is annoying when you are really want to read a book and you are unable to transfer it to your Amazon Kindle. First, try restarting both your Kindle and your computer. This is crucial for avoiding any faulty connections made between your PC and Kindle. 
Another way is to connect with another USB cable, or if your PC has two USB ports, connect with a separate USB port.
You may also transfer your data using a cloud storage service like Dropbox. This allows you to save the file to an internet folder, from which you may retrieve it wirelessly using any device. If the files aren't too huge, send them to your email id used for Kindle.
My Kindle Won't Connect To Wi-Fi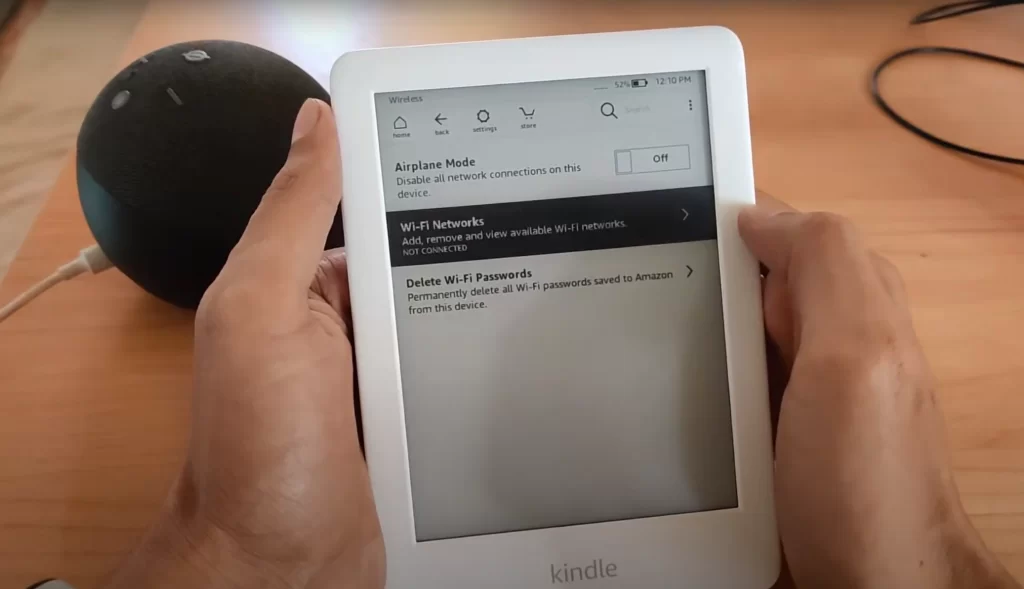 Without Wi-Fi, a Kindle device is nearly worthless. If your device is unable to connect to a Wi-Fi network, first ensure that the Wi-Fi is operational.
Try to connect your other devices to the same Wi-Fi network. If they are unable to do so, you must contact your Wi-Fi service provider and get it fixed quickly.
Check that your Kindle device's airplane mode is turned off and that your Kindle is running the latest version. 
Restarting your Wi-Fi connection may also resolve the issue. If this doesn't work, you may try changing the connection channel, restarting your device, or rebooting your router.
How To Fix A Misbehaving Kindle Keyboard
Cleaning your screen might help you address a malfunctioning keyboard since a dirty screen can reduce accuracy and sensitivity.
A badly applied screen protector or bubbles in your screen protector may potentially cause your keyboard to malfunction, remove it can try it using without a screen protector. 
Other options for resolving keyboard issues include resetting your Kindle or doing a factory data reset so that it can roll back to the basic factory settings.
How To Fix A Unresponsive Or Frozen Kindle Screen
When downloading files, your Kindle response time may be delayed. Wait some time until the downloading process is complete for all of the files. If this does not work, restart your Kindle by pressing and holding the power button for roughly 40 seconds.
How To Fix No Audio On Kindle Speakers
Check to see whether the volume on your Kindle speakers or headphones is all the way down. You might have a faulty headphone jack, in that case, you could try using a different one. If you still face the same issue, restart your Kindle.
How To Fix Kindle Internal Error
A lot of causes contribute to internal errors but there are two most common factors. First, check your internet connection if you receive an internal error prompt.
If you turn off your router for around 30 seconds, it will restart and may fix the error. You can also erase app data to avoid internal errors while accessing other applications.
Wrapping Up
So, these are some most common issues that every Kindle user face. You just need to follow all the steps given above in the right manner and you will be able to resolve all the issues including the Kindle Fire won't turn on issue. If this article helped you share it with your friends and bookmark Gizdoc so you would never miss our latest guides.