YouTube videos can be a great way to share your thoughts and experiences with the world, but they can also take up a lot of space on your phone. If you're looking to save some space, or just want to convert youtube to mp3 files so you can listen to them offline, this article is for you! This article will teach you how to convert youtube videos to mp3 on android and iOS devices, so you can keep everything in one place and have access to your videos wherever you are.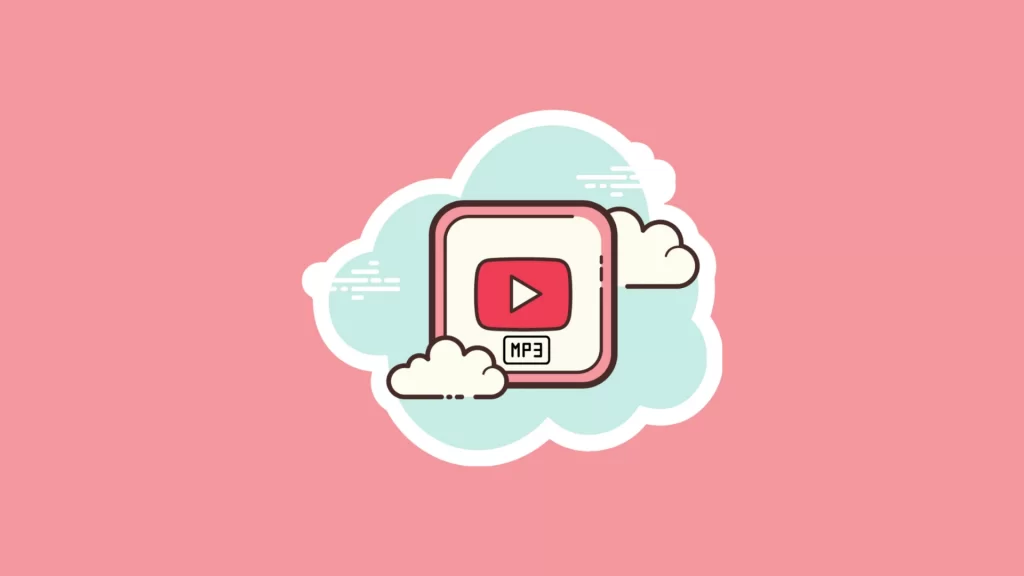 Also See: How To Fix YouTube Keeps Pausing Issue?
Convert Youtube Videos To Mp3 On Android & iOS
Do you love listening to music but hate copying and pasting mp3s to your phone? We will tell you the most straightforward way to convert a Youtube video into an Mp3 file.
You just need the "YoutubetoMp3converter" website, which does not require any third-party program. With the use of a browser, you may convert YouTube videos to Mp3 in just a few clicks-
1. Open the browser and visit ytmp3.cc.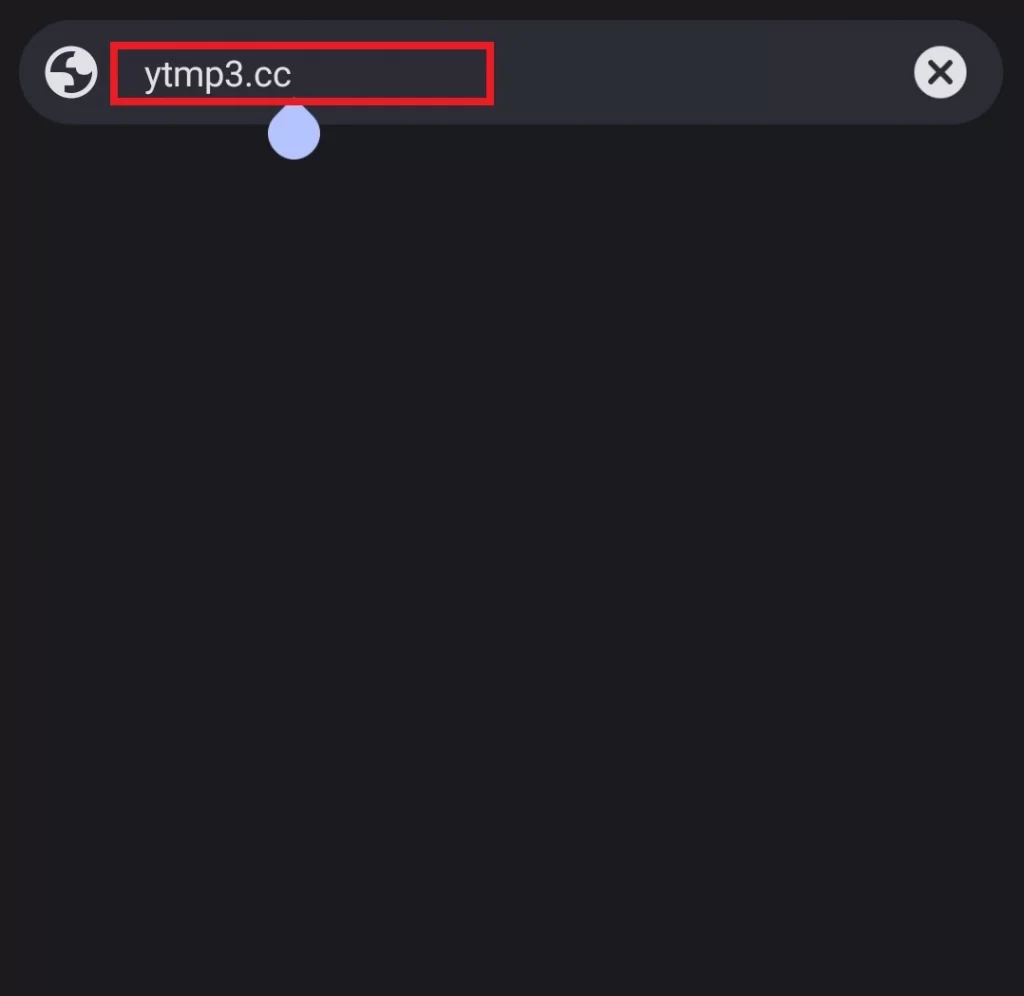 2. Paste the "Video Link" in the search box.
3. Click on the "Convert" button.
4. Click on the "Download mp3" option.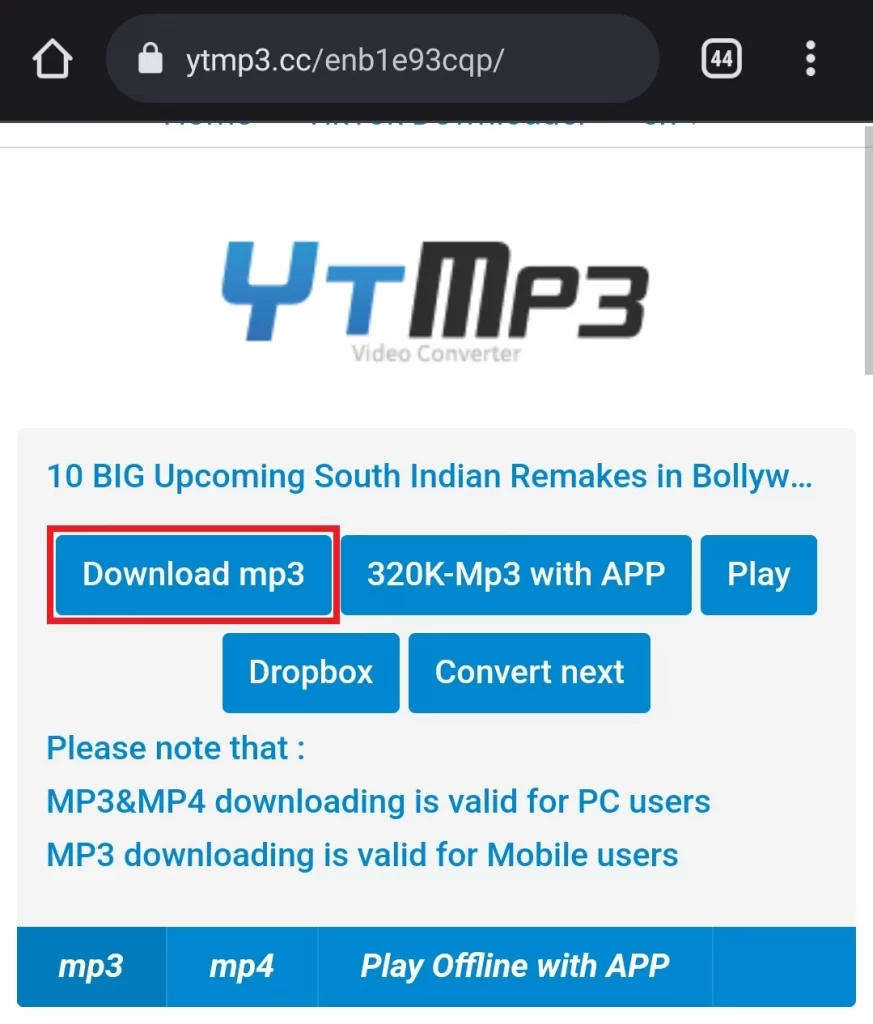 5. Now play your audio and enjoy.
Must Read: How To Download YouTube Playlist?
Convert Youtube Videos To Mp3 Using Tubemate
Mp3s are a great way to store and enjoy your favorite music, and converting Youtube videos to mp3 using Tubemate is easy as pie. Before moving ahead download and install Tubmate and Video MP3 Converter on your phone. Now, let's move to how you can do it:
Open the Tubemate app and search for your favorite video.
Tap on the Red Download button in the bottom right corner.
Select Mp3 on the popup screen.
Select the MP3 file format of the video.
Agree to all Popups to start downloading.
If you are an iPhone user and unable to convert Youtube Videos to Mp3, you can use apps like Mp3 Converter or MyMp3 app.
List Of Best Youtube To MP3 Converter Apps
Here is the list of some best Youtube to MP3 converter apps you can use:
YouTube MP3
Peggo
Tubex
Wontube
Vidmate
Tubemate
Tube to MP3
Snaptube
Wrapping Up
There are quite a lot of free YouTube to MP3 converters available online in the end. While many of them are not on par with one another, we did find the best options to start your journey. They're reliable, and user-friendly and will deliver the results you want with ease. Best of all, they're free and they work!
FAQs
What are the best online Youtube to mp3 converter?
There are many mp3 converters available online but the best one to use depends on your own preferences. Some popular converter programs include YTMP3, Uniconverter, and Getmp3.
How do I convert a Youtube Video to mp3?
The best way to convert a youtube video to mp3 is to use an online converter like Uniconverter that allows you to batch convert multiple videos at once. Simply open the converter program, select the videos you want to convert, and click on the convert button.
Can I convert and download TikTok Videos?
Yes, you can convert and download TikTok videos as mp3s on your device. You can use YTMP3 to convert Tiktok videos to mp3.
How do I convert Youtube videos to MP3 on my phone?
You can use apps like Tubemate and Snaptube to convert YouTube videos to MP3. You can also use a YouTube downloader like DownloadHelper.
Can I use apps to convert YouTube to mp3 on Android?
Yes, there are many apps available to convert youtube to mp3 on youtube. You can use apps like Snaptube, Vidmate, Videoder, and more.
What is the best app for converting YouTube to MP3?
Snaptube YouTube Downloader is one of the best YouTube to MP3 converter apps for Android, which is very easy to use and free to use. This tool will give you exactly what you want.