Has your smartphone suddenly stopped responding? It is annoying when your smartphone suddenly stopped responding or starts lagging a lot. Usually restarting your smartphone should fix the problem, but in some cases, you need to factory reset it. Do you know? You have to factory reset your smartphone before selling it, someone. So, we are here to tell you how you can do both a soft and hard reset on your Android phone.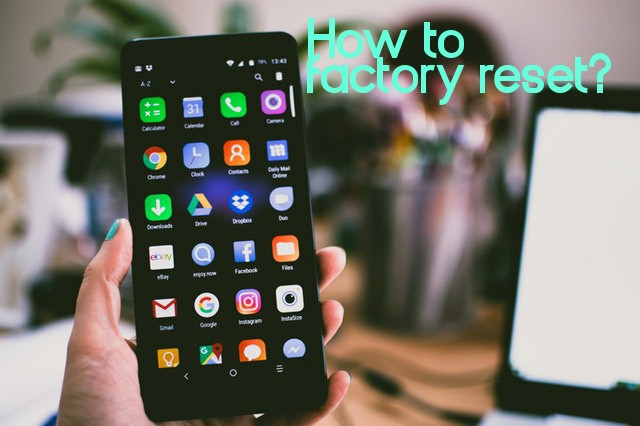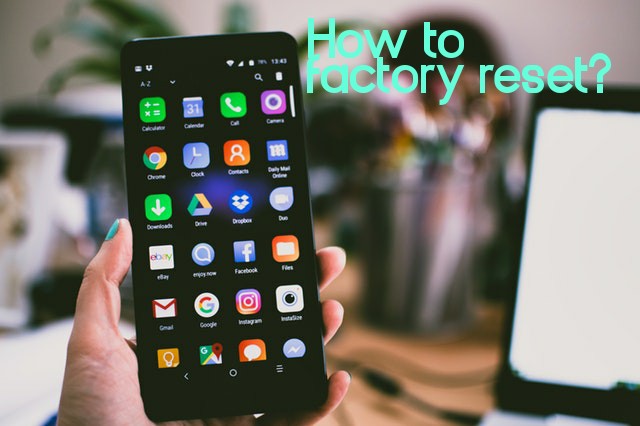 How To Restart Your Android Phone
Sometimes smartphones stop functioning for no apparent reason. Well, it's kinda annoying, but you can quickly and easily fix it by restarting – also known as "rebooting" or doing a "soft reset" of your smartphone.
This process will give your Android device a fresh start, and all your apps, photos, videos, settings should be left intact. Here's how you can easily do it:
If your smartphone suddenly freezes up, just hold on its power key for 30 seconds it will restart your smartphone itself.
Doing a soft reset of your Android phone is just that simple! Yet, sometimes the problems can continue on your smartphone, so it might be helpful if you do a factory reset – a more effective and extreme method that will wipe out all your data from the phone but will fix more mulish issues.
How To Factory Reset Your Android Smartphone
If restarting your Android smartphone doesn't help you out and your phone is still freezing up, you should try a factory reset. This process will restore the smartphone into its original manufacturer settings. This means all your photos and videos will be erased, along with apps, files, settings, and manufacturer app updates. But, you don't have to worry about your smartphone being rolled back to the previous version of the Android OS. After update your smartphone doesn't keep an image of the previous version of OS, you cannot revert to an older version.
The process of factory reset known as formatting or doing a "Hard Reset". Nevertheless, hard resetting your smartphone is not a difficult task. The quickest and best way to do hard reset is through the Settings menu. If that isn't possible for you then you can do it by switching your phone to the Recovery Mode. Here are the instructions for both methods.
How To Factory Reset Your Android Smartphone From The Settings Menu
Warning: this process will wipe all the data from your phone's internal storage, including personal files like photos and videos. Make sure to back up all your phone's data before performing the process on your device. The way to do the process differs a bit from device to device, but the most common way is:
1. Tap on the Settings menu, now find the Backup and reset option, then tap on Factory data reset and Reset phone option.
2. You will be asked to enter your passcode if you have set any and then to erase everything.
3. Once it's done just, tap on the reboot/restart option to reboot your phone.
4. Then, you can restore your backed-up data to the phone.
On Google Pixels, Nokias, HTCs and some other Android smartphones you can find the factory reset option this way: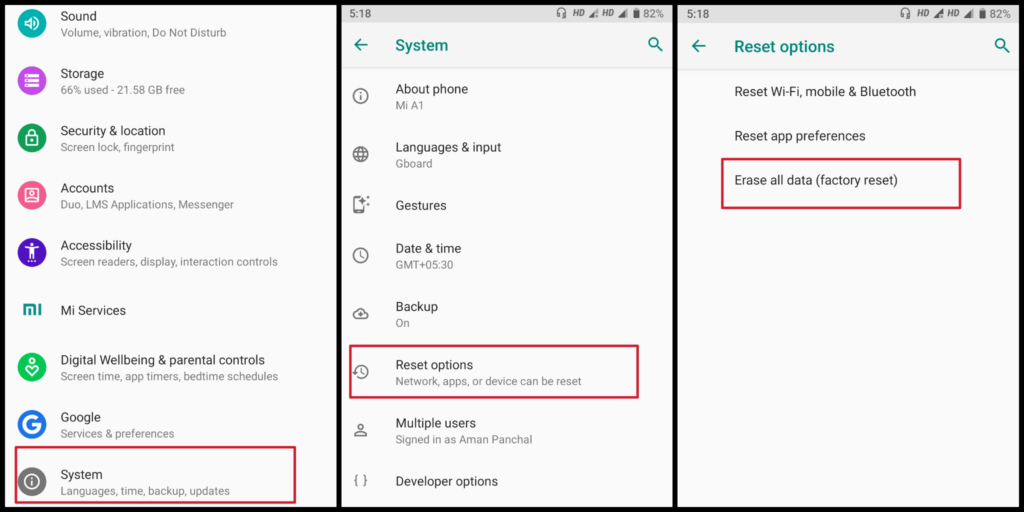 1. Go to the Settings menu and scroll all the way down to find System option, then just tap on it.
2. Now find for the Reset option.
3. You will see a bunch of options, just tap on Factory data reset.
4. You will see a long list of your data that will be erased, along with the signed-in accounts from your device and the Reset Phone option on the bottom.
5. Tap on the Reset Phone option and select Erase everything.
Also Read:- 19+ Best Samsung Smart TV Apps December 2019
On a Samsung smartphone, the menu path is slightly different from others. Here is the way to factory reset a Samsung smartphone: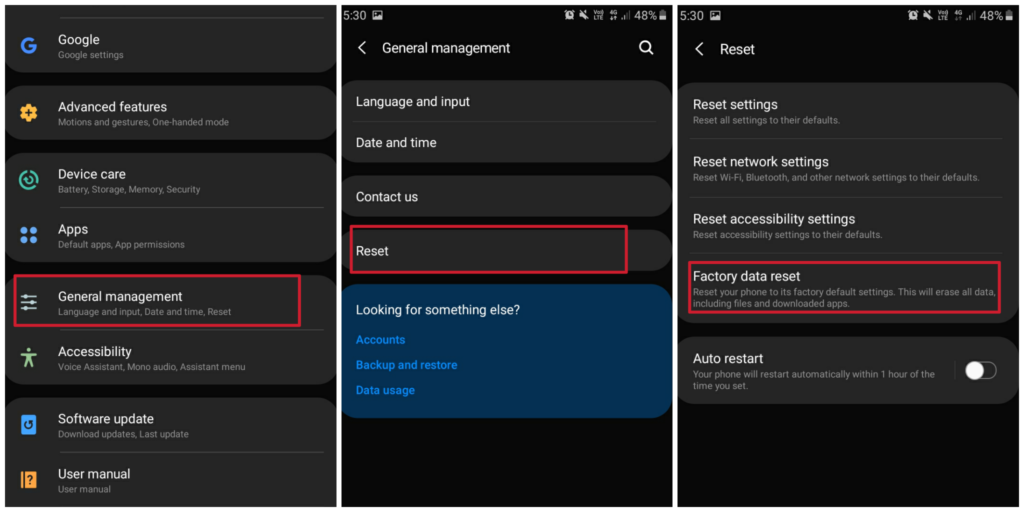 1. Go to the Settings menu and then find General Management.
2. Tap on the General Management option, there you will see the Reset option on the bottom, tap on it.
3. Now you will see three options – Reset Settings, Reset network settings and Factory data reset.
4. Select the Factory Reset option, then you will see a long list of apps, accounts, etc. which will be erased from your smartphone.
5. Now just scroll to the bottom and tap on Reset option.
Must note, if you are experiencing some minor issues in your smartphone than the Reset Settings or Reset network settings might be a great option for you. The first option will restore all the default settings for system and manufacturer settings for all the apps, except the language, security and account settings. However, settings of the downloaded app and personal data won't be affected.
Make sure to save your Wi-Fi passwords or just write it down anywhere before selecting the Reset network settings, because this will reset all your Wi-Fi, mobile network and Bluetooth settings.
Finally, if you are still having difficulty to find the factory reset option on your smartphone, then just use the search tool in the settings and type "factory reset" in the search bar.
How To Factory Reset Android in Recovery Mode
If you are not able to access the Settings menu on your smartphone, there's still hope. You can reset your smartphone in Recovery Mode, using just some buttons of your smartphone.
If possible, back up your device's data first because this process will wipe all the data from your device's internal storage.
1. Turn off your smartphone.
2. Hold the Volume down key and Power key both until the phone turns on.
3. Now you will see the word Start, then you just need to press Volume down key until the Recovery Mode is highlighted.
4. Now just press the Power key to enter Recovery Mode. You will see an Android robot now.
5. Once you enter the Recovery Mode, hold the Power key, while doing so, press the Volume up key once, then let go of the Power key.
6. Press Volume down until you see the Wipe data/factory reset option, then press the Power key to select it.
7. Once that's completed, press the Power key to select the Reboot system now.
8. Now, you can restore your backed-up data.
Have you ever tried doing a soft reset or hard reset of your smartphone? How did it go? Let us know about it in the comments section below.